During the summer I took the Wine Scholar Guild's Spanish Wine Scholar class. For ten weeks, once I week I sat down for a class that was led by Rick Fisher. Throughout the program, we traversed through the seventeen autonomous regions of Spain.  In the end, we were responsible to know 49 DOCs and 20 subzones within those DOCs along with the mountains and rivers that regulate their climate. We needed to know Spain's wine history including significant dates such as 1925, (First DO of Spain – Rioja)  and 1872 (Josep Raventós returned from France and made the first Cava). Other stats required to know include the aging requirements for Classic Spanish, Rioja DOC, and Rueda tinto, blanco and rosado. Let's just say it was a lot of information.
I took a week off from social media (and life) and studied. I studied my butt off. After a week of studying, I sat for the exam. Then I waited, and waited. One week later, I received an email "Your WSG Exam Results."  I nervously opened the email and memories of opening my college acceptance letters, I anxiously read, "We are pleased to inform you that you passed your exam!"  With a huge smile on m face, and an even bigger feeling of relief, I opened the PDF that revealed that I didn't just pass, but I passed with honors. There was much rejoicing!

What do you do to celebrate passing the Spanish Wine Scholar Exam? You make a Spanish dish for dinner and pop open a Spanish wine! A very good friend, who had extreme confidence that I would pass the exam, gifted me a bottle of Tempranillo to celebrate with. (Thank you Dave! You had more confidence in me than I did.)
Tortilla Española
INGREDIENTS
three baking potatoes diced
one half pound of ground sausage
six eggs
one sweet onion diced
salt and pepper to taste
DIRECTIONS
1- Shallow fry the diced potatoes and put aside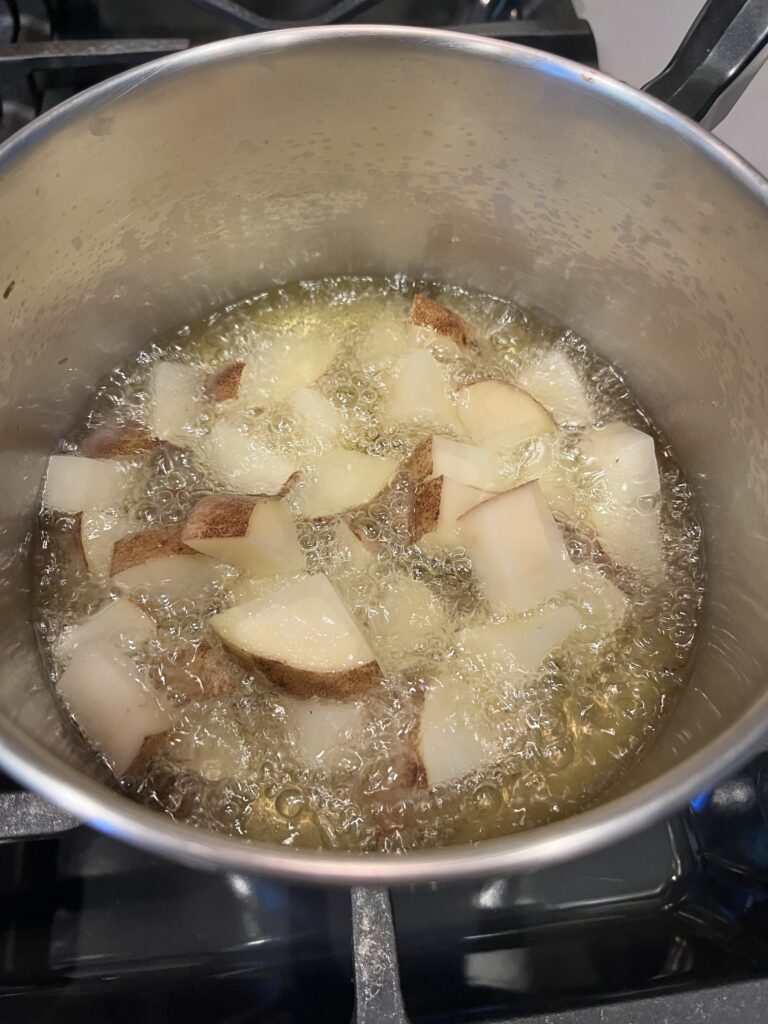 2- Brown the sausage and put aside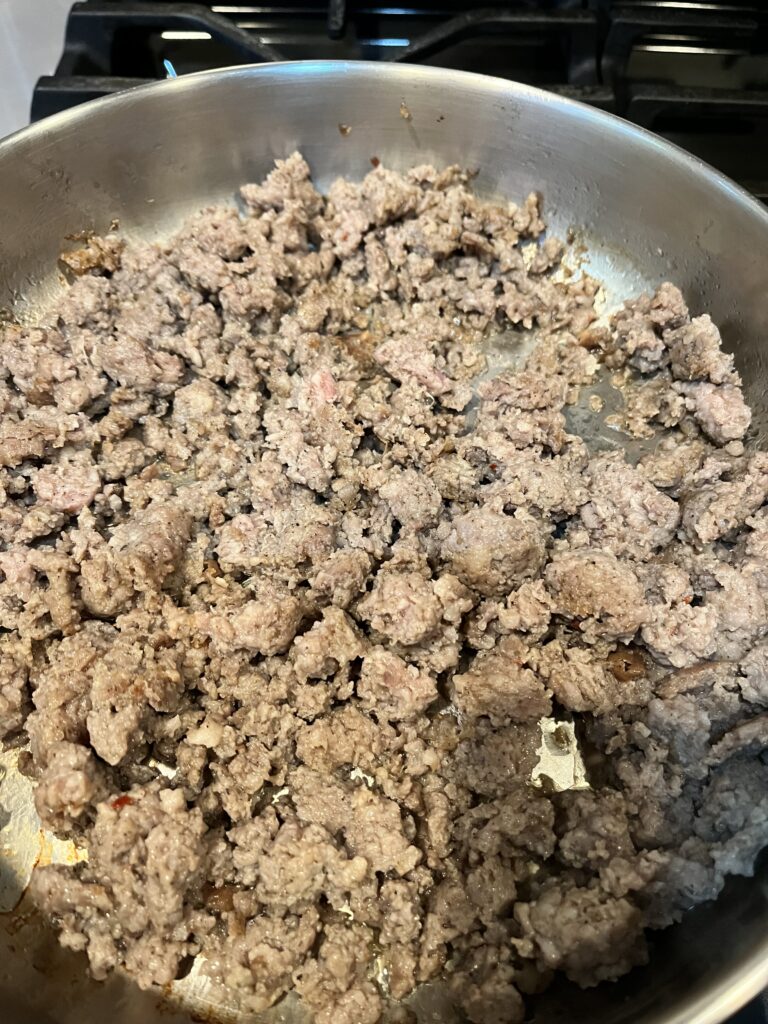 3- Sauté the onions until translucent and put aside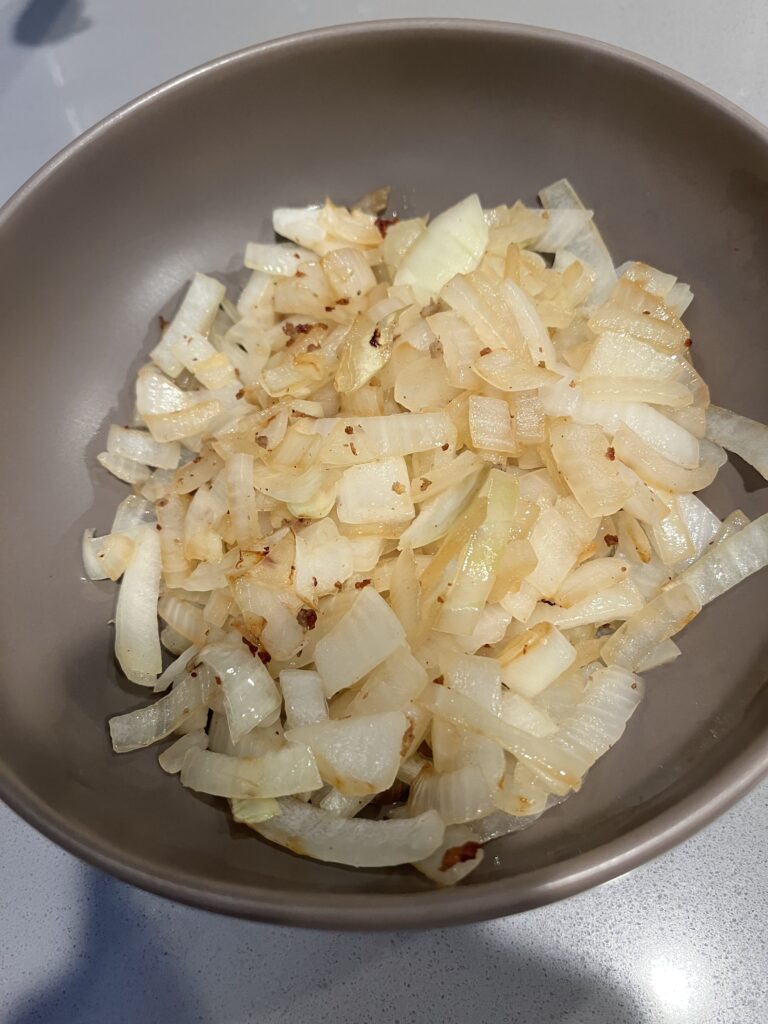 4- In a large bowl, scramble the eggs
5- Add the potato, onion and sausage
6- Mix until well coated and let stand for ten minutes
7- Add to a pre-heated oven proof pan, and cook on medium heat, uncovered for five minutes. Then cover for remaining to ensure the center is cooked through. Approximately another fifteen minutes.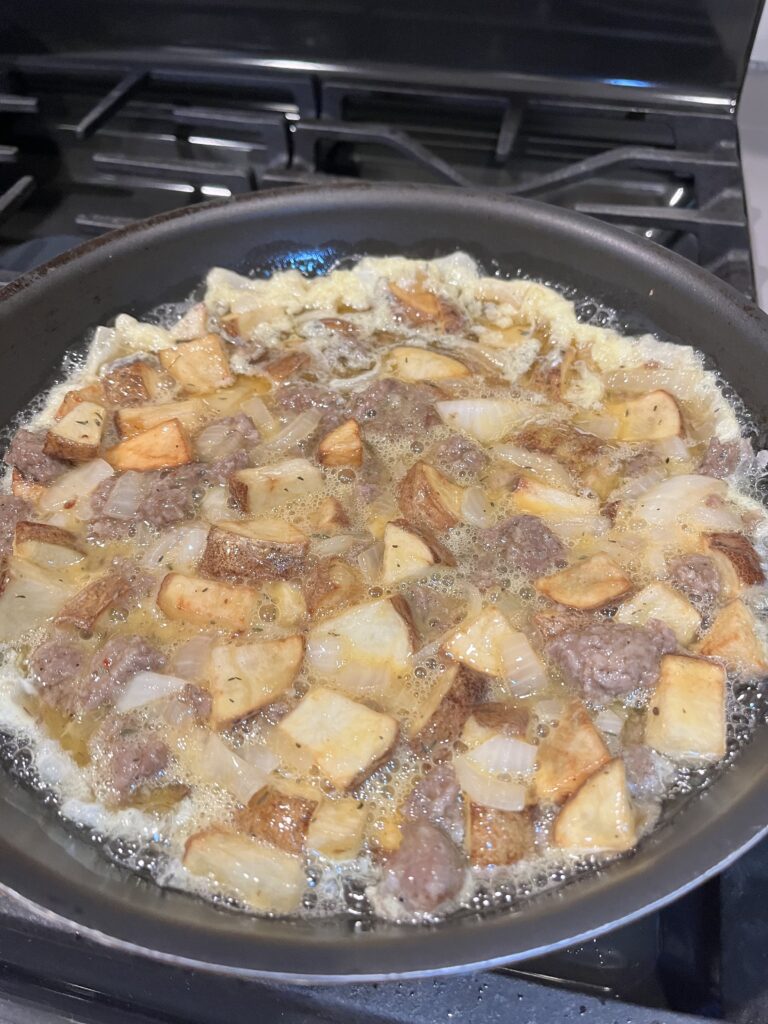 8- Place in broiler until browned. Approximately 5 minutes.
9- Remove from pan, serve and enjoy.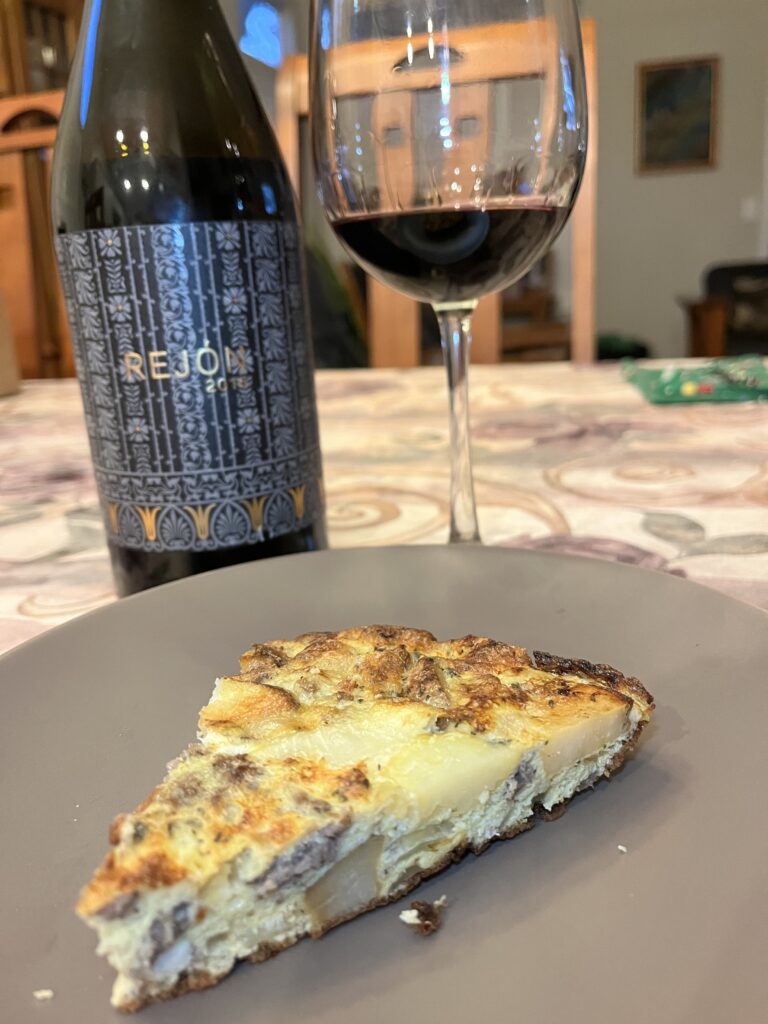 We paired the Tortilla Española with a Tempranillo from Castilla y León.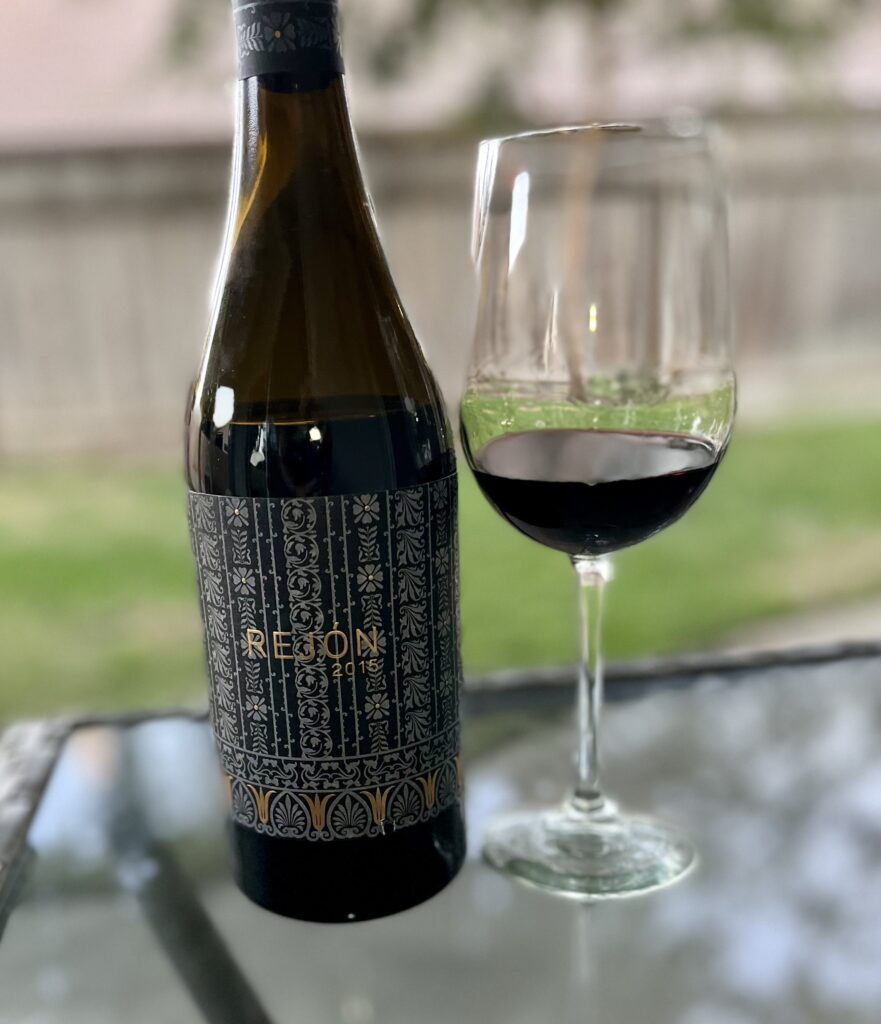 Some fun facts about Castilla y León and the wine:
Castilla y León is geographically the largest autonomous region in Spain. It makes up approximately one fifth of the entire mainland Spain. Two of its DOCs, Rueda and Toro, have soil that is so sandy, that the vineyards were never effected by Phylloxera. Like the majority of Spain, Tempranillo is king in this region, except for DO Rueda which actually focuses on the white grape variety, Verdejo and DO Bierzo who's specialty is Mencia. Tempranillo is known as Vinto Fino, Tinta del Pais or Tinta de Toro. Castilla y León's continental climate has the privilege of being home to the coldest climate in all of Spain.
The wine is a Vino de la Tierra, which is equivalent to Franc's vin de pays; a rung below the DOC classification. I was surprised to find out that Bodegas Tridente falls under the Vinas de Familia Gil umbrella. I had the pleasure of visiting them on my press trip to Jumilla. It truly is a small world. The fruit for this wine is located in the province of Zamora. The vines are en vaso (bush trained) and are 130 years old.
I invite you to follow me on Instagram, Twitter, Facebook  and Youtube for all things wine. I'll never tell you what to drink, but I'll always share what's in my glass.
~Slàinte!
Please support our sponsor:
Try the 90+ rated and multiple Double Gold medal winning wines of Dracaena Wines and get a 10% discount off your first order. Click the banner below and use code "Explore" at checkout.