We are huge nacho fans. When we go out to dinner, more often than not, we split an order of them as an appetizer, or even sometimes as our meal itself. We were in the mood for nachos, but didn't have any on hand. Enter Tater Tots. Just substitute tater tots for the nachos and it is a delicious change of pace.
Tateros
INGREDIENTS
1 Tbs olive oil
1 pound ground turkey
1 package taco seasoning
1 small onion, sliced
1 tomatoes chopped
1 bag frozen tater tots
1 cup shredded Mexican cheese
3/4 cup water
DIRECTIONS
1- preheat oven to 425 degrees
2- heat one tablespoon olive oil in a large pan; cook ground turkey until no longer pink
3- place tater tots in a single layer on a shallow pan. Cook 15 minutes on one side, turn and cook another 15 minutes or until crispy and golden brown
4- place mix taco mix and 3/14 cup water and pour over turkey. Mix to combine and allow to simmer until water is evaporated.
5- In a prepared casserole dish, layer tater tots, onions, tomatoes (and any other items you would like in the mix such as jalapenos). After making one layer, put in oven until melted. IT IS IMPORTANT TO HEAT EACH LAYER INDIVIDUALLY.
6- Continue until all layers are complete. Remove from oven and serve immediately

We chose to pair this meal with Familia Schroeder Saurus Select Pinot Noir from Patagonia Argentina (sample)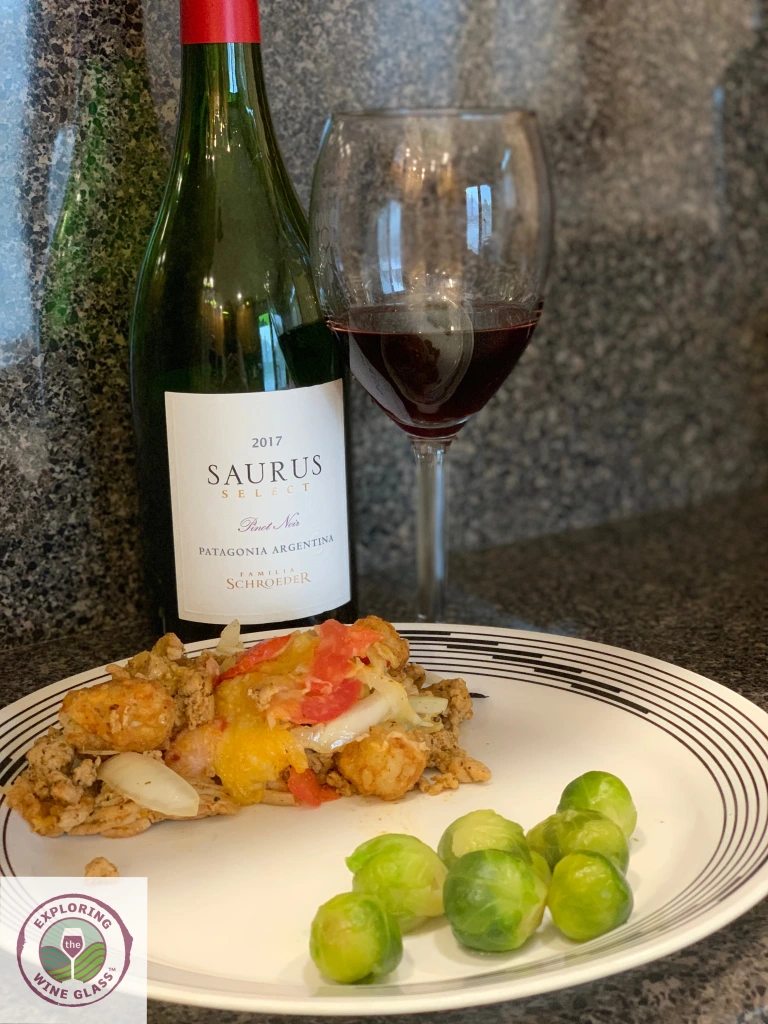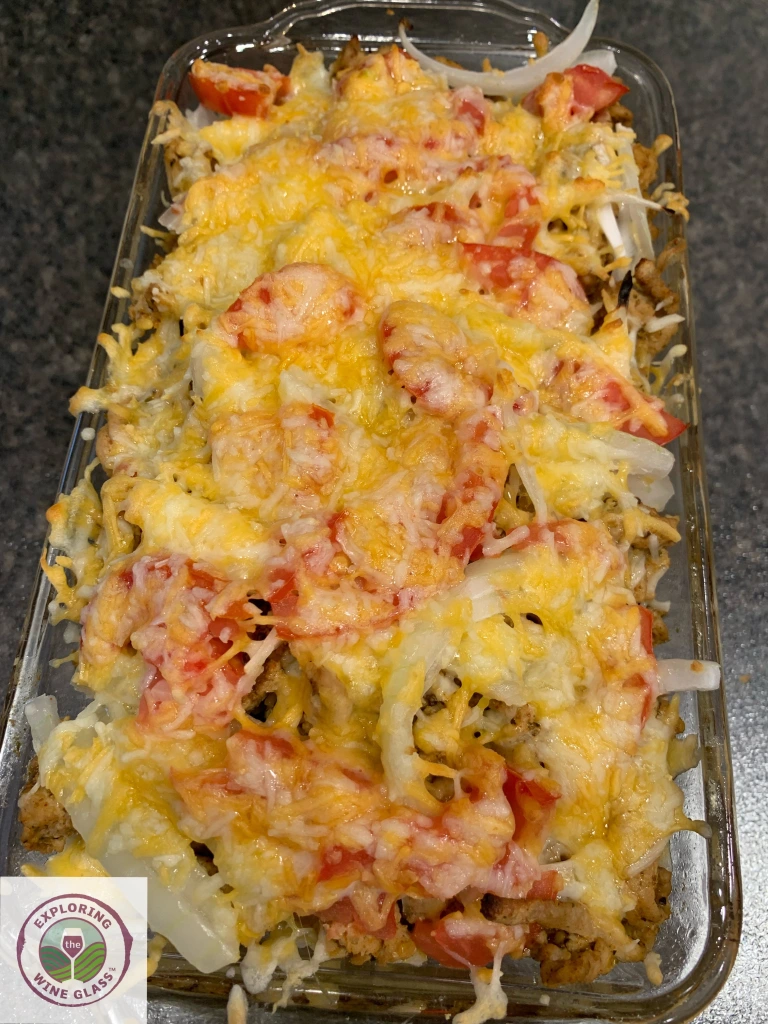 If you would like to see a quick video on this recipe, please click here.