I love quiche! I actually never have it for breakfast or brunch, it is a main dinner meal for me. It is great even on a weeknight because it is easy to through together.

Bacon and Spinach Quiche
Ingredients:
1 premade pie shell at room temperature
1 cup baby spinach
1 1/2 cups shredded swiss cheese
12 pieces of bacon cooked and crumbled
4 Jumbo eggs
1 1/2 cups heavy cream
salt and pepper to taste
Instructions:
1 – Preheat oven to 350o F.
2- Unroll pie shell and place into pie dish.
3- Layer the baby spinach, bacon and swiss cheese into the shell.
4- Mix eggs, heavy cream and salt and pepper then pour into shell.
5- Bake for 35 minutes or until slightly browned.
6- Let set by cooling for 10 minutes. Serve.

Now, if you were going to make this dish for brunch, a mimosa would be outstanding! But as a dinner dish, I went with a Chardonnay.  I am not a big fan of the butterbombs, but if you are , that would be perfect. I went with a J. Lohr October Night Chardonnay. This wine has gone through malolactic fermentation, so there is a hint of creaminess. It was an exceptional pairing.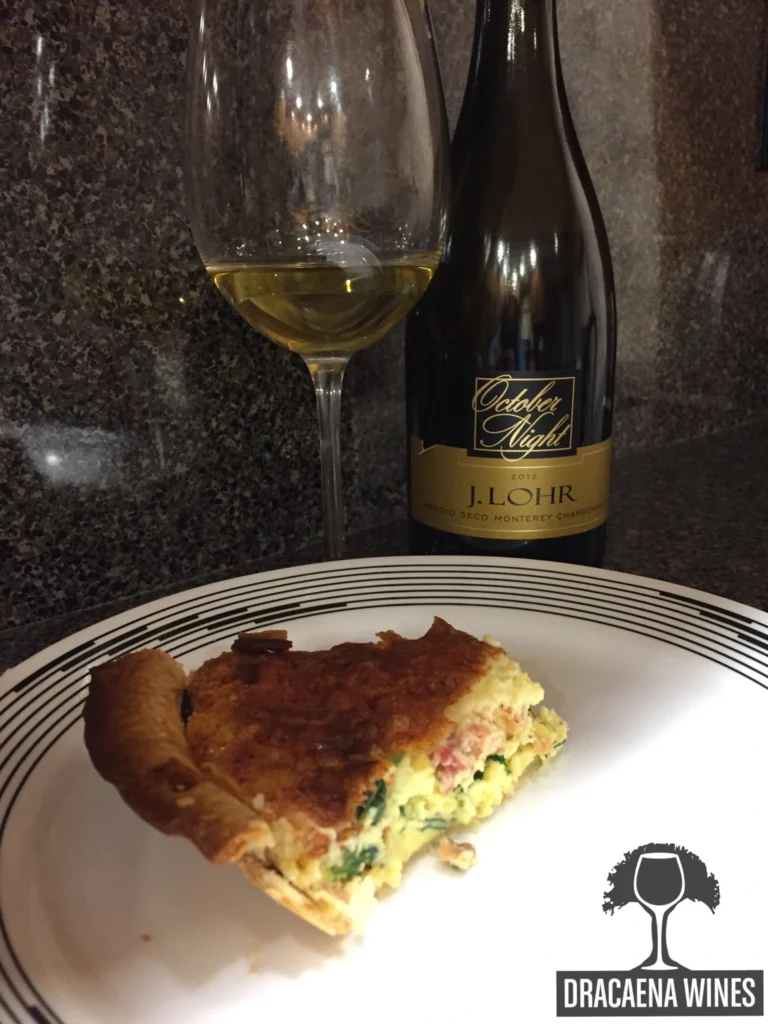 ~Sláinte!