Arugula Salad with Fried Burrata
PREP TIME: 30 minutes TOTAL TIME: 45 minutes
INGREDIENTS:
For Fried Burrata:
4 – 4 oz. burrata ball drained
2 eggs
1 cup Panko crumbs
1/2 cup flour
For Balsamic Marinated Tomatoes:
10 oz. cherry tomatoes halved
1-2 Tbs balsamic glaze (enough to coat tomatoes)
6 basil leaves chopped
For Lemon Poppy Seed Dressing:
1/4 cup honey
1/4 cup lemon juice
2 tsp. Dijon mustard
1 half of a small red onion; sliced and divided
2/3 cup olive oil
1 Tbs. poppy seeds
1/4 tsp salt
5 oz arugula
DIRECTIONS:
Fried Burrata
1. Pat burrata with a paper towel to remove excess liquid.
2. Have flour, eggs and panko crumbs in separate bowls. Coat the burrata in flour, then dip in egg, then panko. Repeat the egg and panko for a second coating.
3. Place coated burrata in an individual ramekin and put in freezer for at last 20 minutes. (If you do not have ramekins, put on parchment paper on a cookie sheet.)
4. While burrata is in freezer, prepare the tomatoes and lemon poppyseed dressing.
5. After 20 minutes, warm air fryer to 400o F and place burrata in basket, making sure they do not touch. Cook for 5 minutes, turn and heat for another five minutes, or until golden.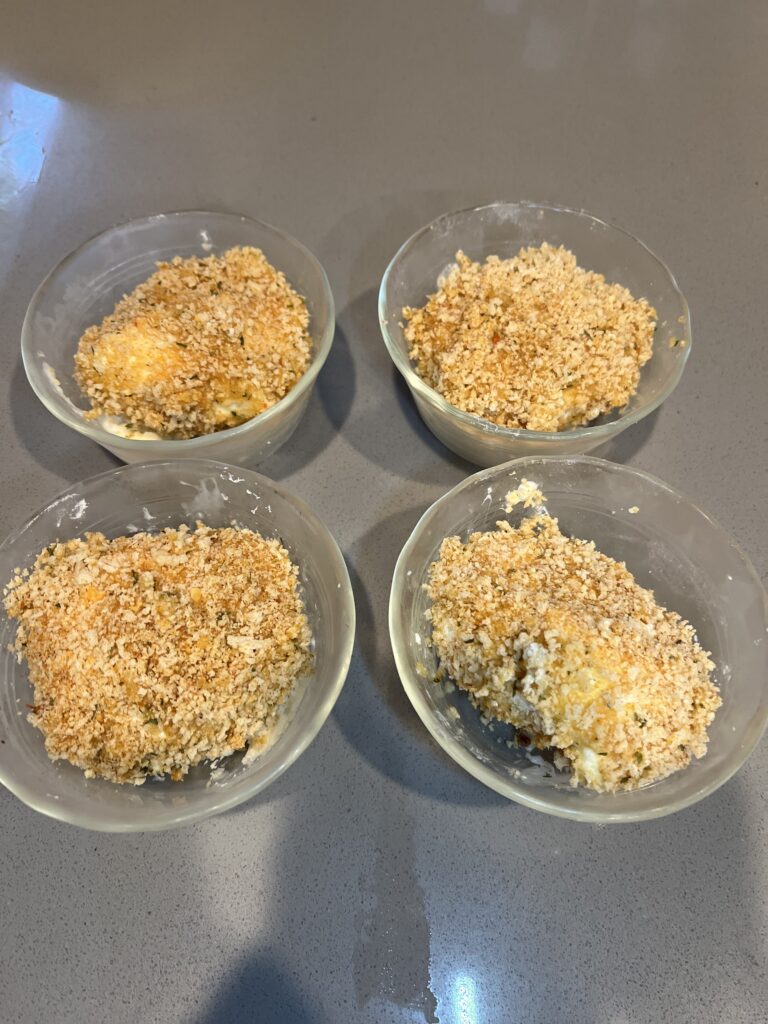 Balsamic Marinated Tomatoes
1. Coat the tomatoes with balsamic vinegar and salt and pepper to taste.
2. Place in refrigerator until burrata is cooked and you are ready to assemble the salad.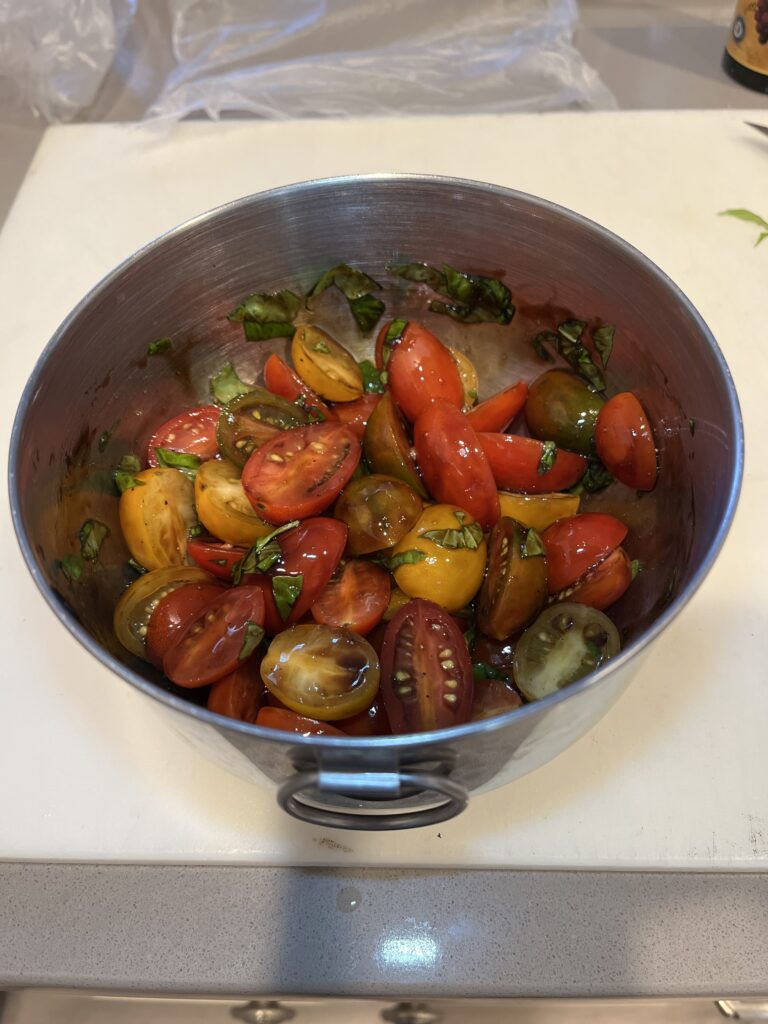 Lemon Poppy Seed Dressing
1. Blend together honey, lemon juice, half of the sliced red onion and salt until smooth.
2. Slowly, drizzle in the olive oil until the dressing is unified.
3. Add poppy seeds and pulse to mix.
4. Place in refrigerator until burrata is cooked and you are ready to assemble the salad.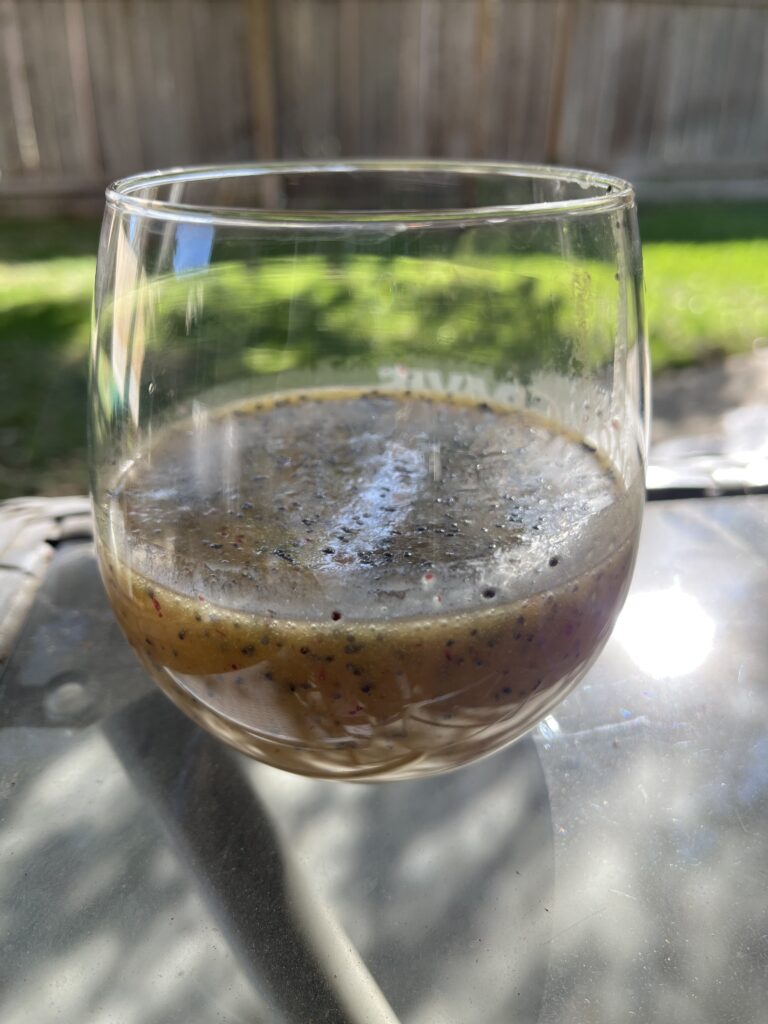 Arugula Salad
1. Lay a bed of arugula on a plate.
2. Place a fried burrata ball atop the arugula.
3. Scatter marinated tomatoes around burrata.
4. Add the remaining sliced red onion.
5. Top with lemon poppy dressing
6. Serve while burrata is warm.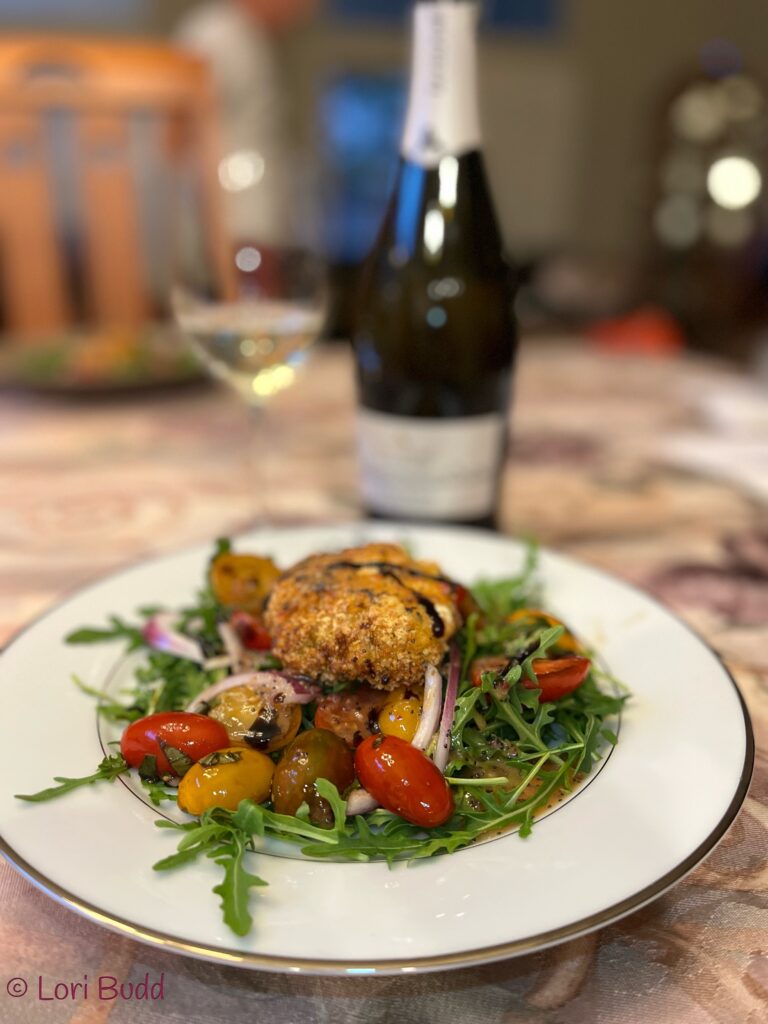 We paired the salad with a beautiful bottle of Le Colture Rive di Santo Stefano Gerardo Valdobbiadene DOCG Extra Brut. The fruit is harvested from 35 – 40 year old vines on the steepest slopes of the vineyard. The wine is dedicated to Gerardo Ruggeri, who loved tended the vines. Le Colture had its beginnings in 1983 when Gerardo's son, Cesare recognized the importance of the land the vines grew in. The term "Rive" relates to the slopes of the steep hills that the vineyards are planted on in this zone.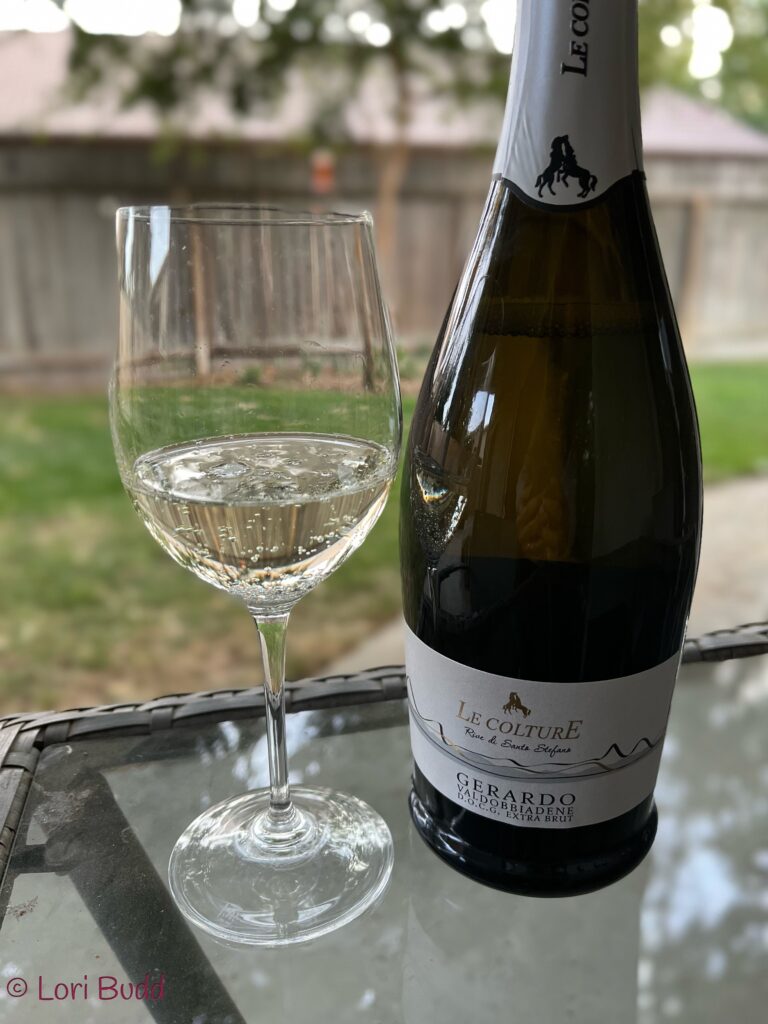 Today, Cesare's three children are actively involved in the winery and continuing the traditions. Le Colture Valdobbiadene is located in Santo Stefano di Valdobbiadene. Le Colture grows their own fruit and produces about 62,000 cases. The 40 hectare vineyards, located among the hills of Cartizze and Soligo providing a diversity of characteristics in the fruit. Le Colture farms their lands with concern for energy and water conservation. If overlooking the Piave River and Montello hills. Imagine sitting there while overlooking the Piave River and Montello hills with a beautiful glass of this Prosecco Superiore in your hand. Sign me up! Who is with me?
~Sláinte!
I invite you to follow me on Instagram, Twitter, Facebook  and Youtube for all things wine. I'll never tell you what to drink, but I'll always share what's in my glass.
disclosure: I received the bottle of Le Colture Rive di Santo Stefano Gerardo Valdobbiadene DOCG Extra Brut as a sample. I was asked to create a recipe to pair with the wine. No other compensation was provided.
Please support our sponsor:
Dracaena Wines has received consistent 90+ ratings and multiple Double Gold medals. Click image to order yours today and let Dracaena Wines Turn Your Moments into Great Memories!