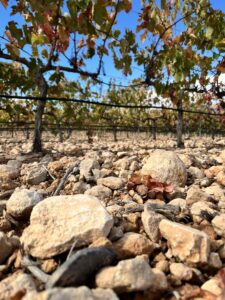 As the world revolves around the sun, living organisms evolve. It is a constantly changing place and we must adapt in order to remain in it.  Some things are simpler than others to adapt to. If it's cold outside, we put on a coat. When it's raining, we either get wet and don't care, or we pop open an umbrella. But if you are a plant, well, it is a bit more difficult to adapt quickly. Thankfully, winemakers have some tricks up their sleeve.
In an article I wrote for the Vintner Project, I explore three Jumilla winemakers' approach to taming the beast of Monastrell in order to turn it into the Royal Queen of the region.  
Many grape varieties grow in the Spanish wine region of Jumilla, but one variety stands above them all: Monastrell (aka Mourvédre). Today, the indigenous grape is known as the Queen of Jumilla, capable of producing single-varietal wines of great finesse and complexity—but it wasn't always this way. 
Click here to continue reading the article. 
~Slàinte!