We were having company over and wanted to make a simple appetizer. This recipe is a twist on the typical baked brie. No pie shell necessary and quick to whip up. (ha! see what I did there?)
Whipped Brie with Blackberry Jam
INGREDIENTS:
7oz. President brie wedge
seedless black berry preserves
cashews
DIRECTIONS:
1- Remove the rind from the brie wedge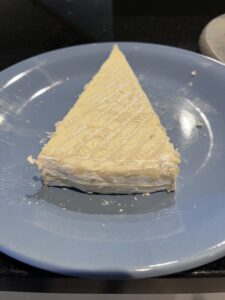 2- Cut the brie into small pieces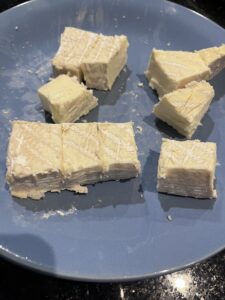 3- Using a blender (more difficult) or a hand mixer, mix the cheese until it is whipped
4- Plate the whipped brie onto a small dish
5- Cover the top of the brie with the blackberry preserves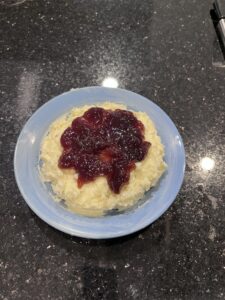 6- Take a handful of cashews and crush into smaller pieces and sprinkle on the top of the preserves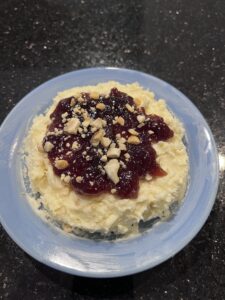 7- Serve at room temperature with crackers and apple wedges.

We served the appetizer with a lovely Cava from Vilarnau. The design on the labels is representative of the "Trencadís" that was created by Antoni Gaudí. It was popular during the modernist artistic period in Catalonia and is created from tiny fragments of broken ceramic tiles, roof tiles or crockery.
Located in Comtats de Barcelona, Vilarnau is a combination for the Latin terms for their family name and the word for house. The first Vilarnau Cava was produced in 1949. At an astonishing price point of $14.99, this is a bottle that should be sought out.

~Slàinte!
I invite you to follow me on Instagram, Twitter, Facebook  and Youtube for all things wine. I'll never tell you what to drink, but I'll always share what's in my glass.
Disclosure: I received this wine as media samples. I received no other compensation for this post. All opinions presented are my own.
Please support our sponsor:
We've stacked the odds so that you can get our award winning wines without breaking the bank. Click the image to find out all of the benefits of joining the CHALK CLUB including discounted shipping and up to 25% off all purchases. .