It was my dad's 85th birthday and he loves creamed spinach, so I decided to make a chicken spanakopita to celebrate.
Chicken Spanakopita
 INGREDIENTS
4 chicken breasts
dijon mustard
two packages puff pastry
one package creamed spinach
olive oil
DIRECTIONS
1- Pull puff pastry out of freezer about 20 minutes prior to begin cooking
2- Rub dijon mustard onto chicken breasts and let sit.
3- When ready to begin cooking; preheat oven to 325 degrees.
4- Coat pan with olive oil and heat over medium heat
5- Cook chicken until no longer pink in center. About 5 minutes on each side
6- Cook creamed spinach as directed
7- Place chicken in center of puff pastry. Cover with creamed spinach and fold puff pastry to cover.
8- Place in coated oven safe dish with puff pastry seam on bottom.
9- Cook until pastry is slightly browned.
We chose to pair this meal with Gruet Brut Rosé Sparkling wine.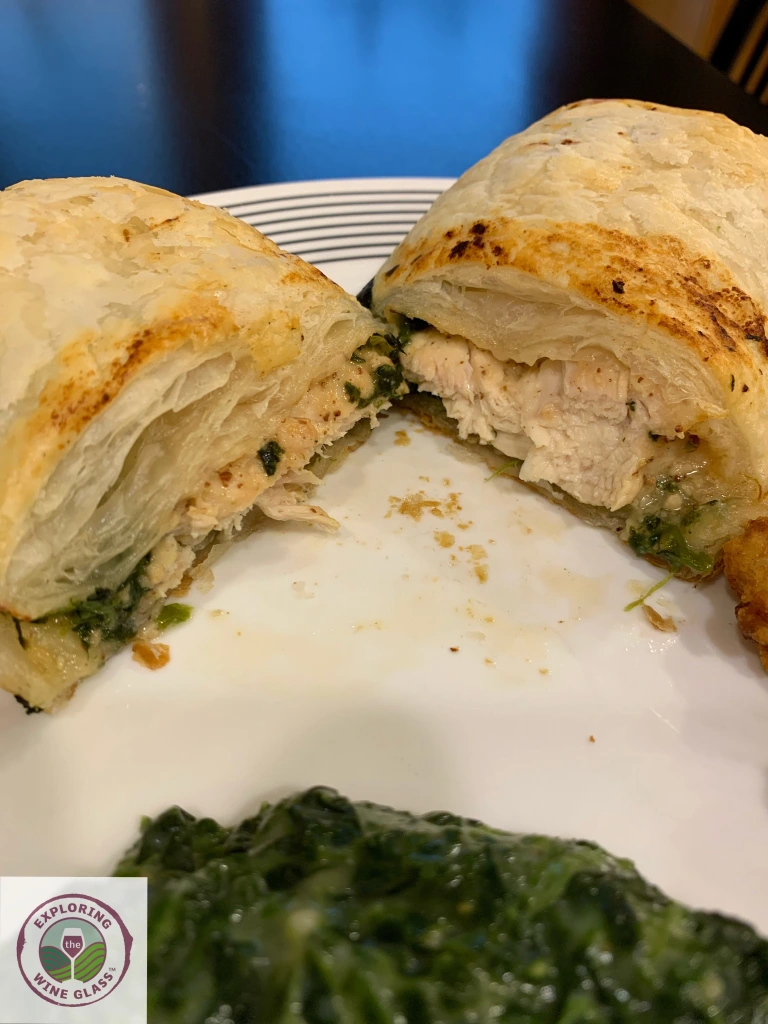 We chose to pair the spanikopita with one of our favorite sparklings. Gruet Brut Rosé from New Mexico.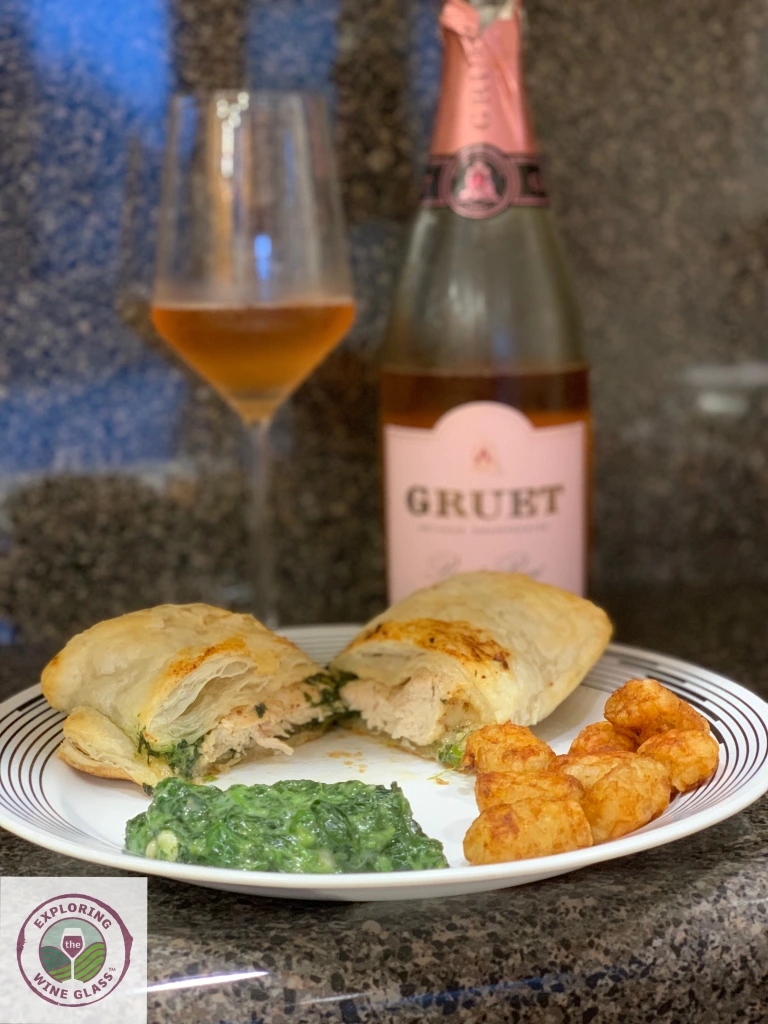 ~Slàinte!