Looking for a simple weeknight meal? This dish takes a total of 15 minutes from start to table and it's oh so good!
Pasta Florentine

Servings: 6 Print
INGREDIENTS:
1 pound pasta (I used ziti)
1 cup shredded Parmesan cheese
1 package frozen creamed spinach
32 ounces chicken broth; low sodium
green onions; diced
1 Tbs crushed garlic (I use the prepared garlic in oil)
DIRECTIONS:
1- Place pasta and green onion in a large pot
2- Pour chicken broth over pasta and green onion, cover and bring to a boil
3- Cook creamed spinach according to package directions
4- Remove lid from pot and let chicken broth reduce until pasta is al dente.
5- If any broth is left when pasta is al dente, drain and return to pot
6- Combine parmesan cheese, spinach, garlic and pasta. Mix until pasta is completely coated and cheese and melted
7- Serve immediately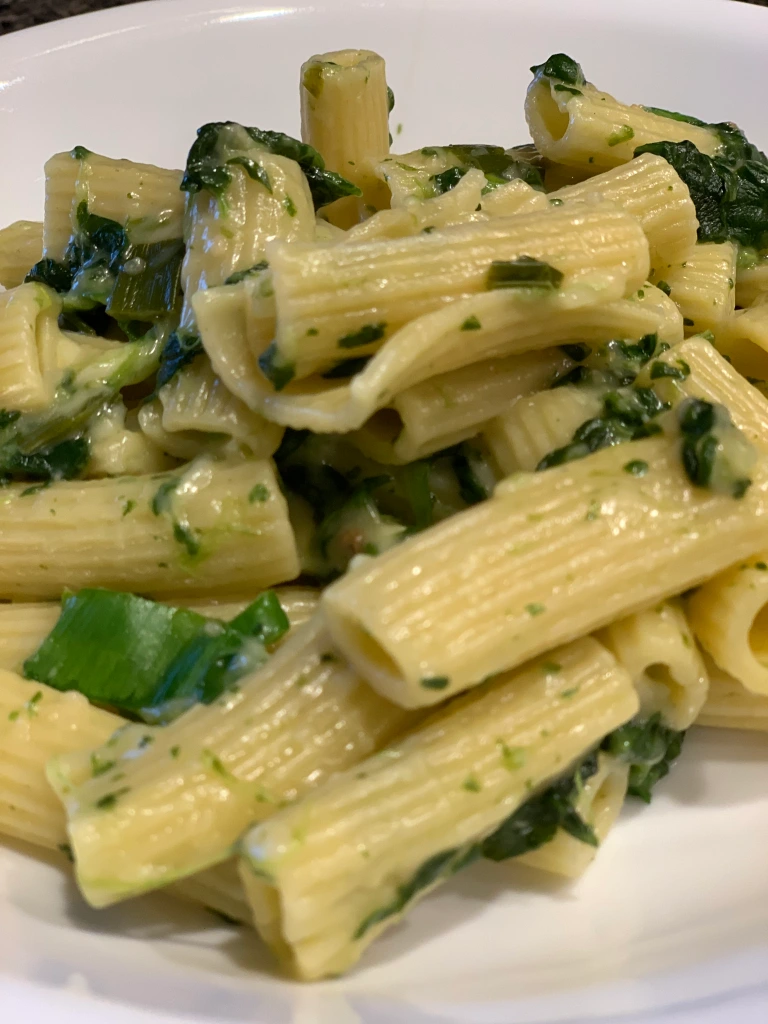 We chose to pair this dish with a sparkling wine. Cava was ideal for the dish! Mastinell cavas and wines is located in the heart of the Penedès Denomination of Origin. Not only is Mastinell a winery that produces quality Cava, when visiting, you can experience their En Rima restaurant and stay at their boutique hotel.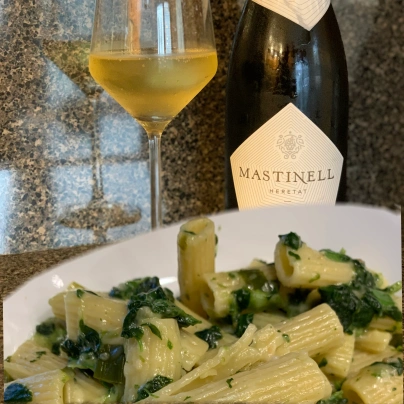 ~Sláinte!