Stuffed Peppers
INGREDIENTS
5 large bell peppers
1 – 15oz can black beans
1 pound ground turkey
1 package chili seasoning mix
1 cup salsa
1 cup mexican blend grated cheese
1 Tbs. olive oil
1/2 cup water; boiled
DIRECTIONS
1- Preheat oven to 400 degrees F
2- Carve out bell peppers removing all seeds
3- Brown ground turkey until juice runs clear and no longer pink
4- Add seasoning to turkey; mix throroughly
5- Rinse and drain black beans; add to turkey; mix thoroughly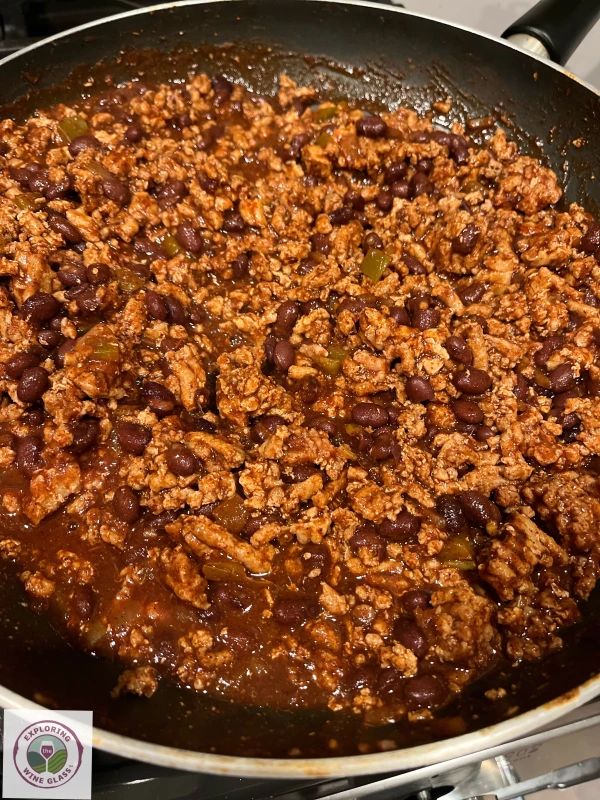 6- Fill peppers half way with meat and bean mixture; add some cheese. Fill peppers with more meat/bean mixture
7- Place peppers in oven save dish and pour enough hot water into dish to cover bottom.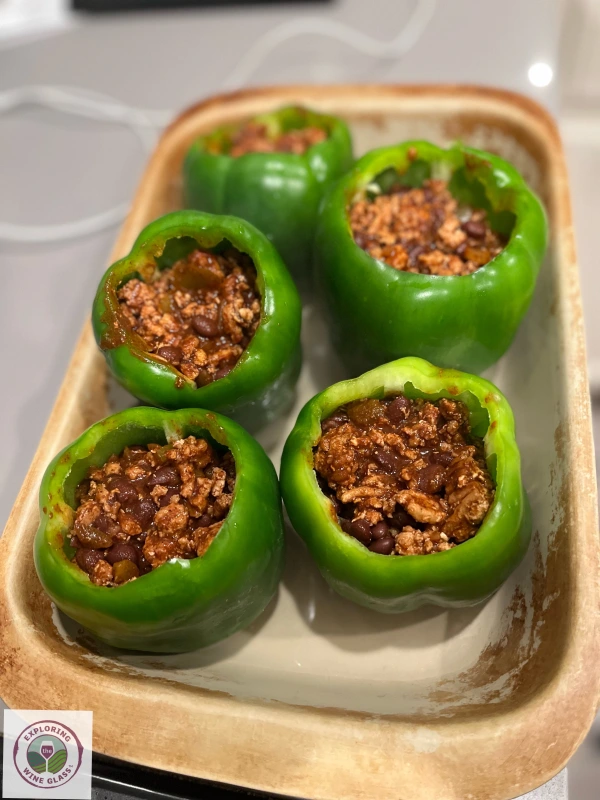 8- Cover peppers with aluminum foil and cook for 20 minutes.
9- Uncover peppers and add more cheese. Return to oven for another 15 minutes
10- serve immediately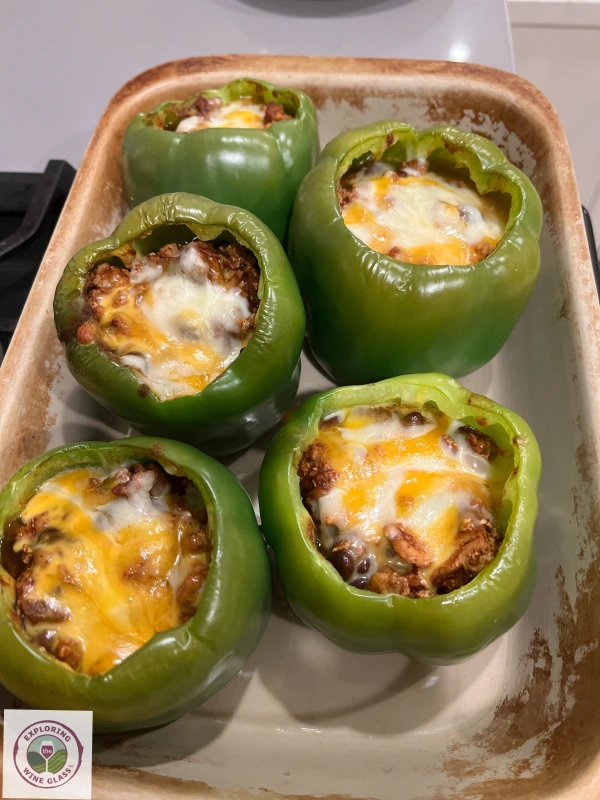 We chose to pair our stuffed peppers with 2018 Ancient Peaks Paso Robles Cabernet Sauvignon. Being that it is a young wine, we decanted for an hour prior to enjoying. The wine has received a 93 in Wine Enthusiast and Tasting Panel. It retails for $19.
Disclosure: I received this wine as a media sample. No other compensation was received. All opinions are my own.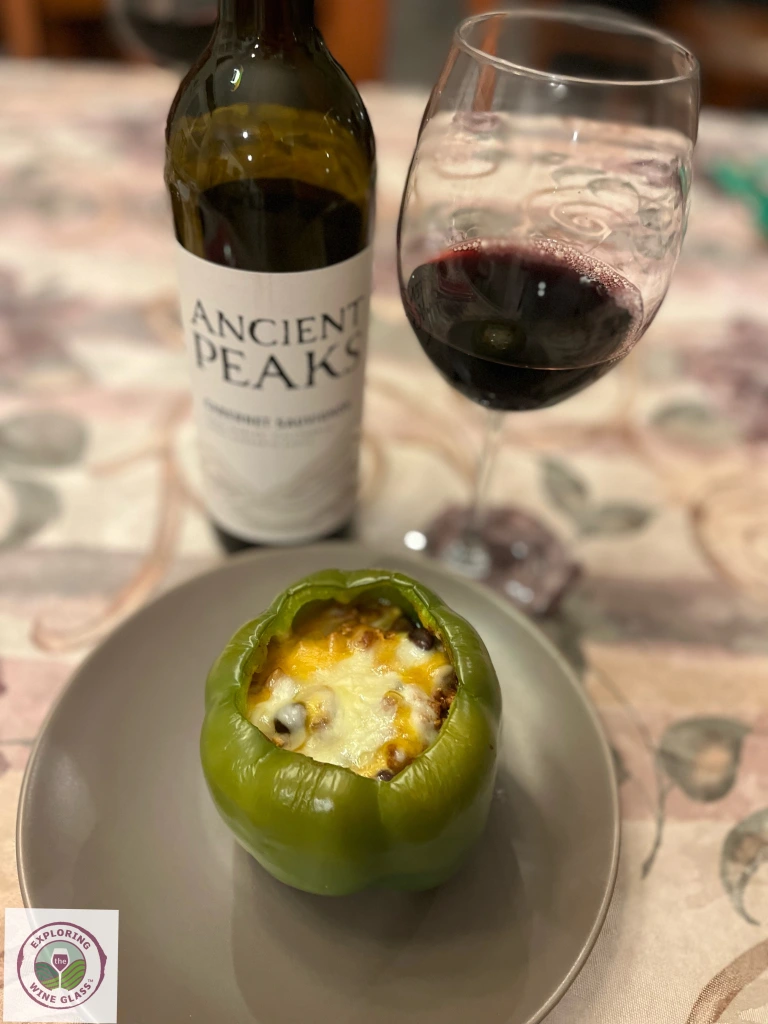 ~Sláinte!