Colby Jack Mac & Cheese
Ingredients:
4 oz Colby Jack Cheese
4 oz. Sharp Cheddar Cheese
12 oz. shaped pasta cooked al dente
2 Tbs. flour
1 Tbs. butter
1 Tbs. dijon mustard
1/4 cup milk
20 oz can whole plum tomatoes
pinch of nutmeg, allspice and clove
breadcrumbs and parmesan cheese for topping
Directions:
1. Make a rue with flour and butter add milk, mustard and spices. Heat until thickened.
2. Drain tomatoes, chop them and add to the seasoned rue. Continue to heat until re-thickened.
3. Add the mixture to the pasta and mix thoroughly.
4. Toss in finely chopped cheese. Stir to mix.
5. Add to greased 9 x 12 baking dish, sprinkle with parmesan cheese and cover with breadcrumbs. Bake in a pre-heated oven at 350oF until heated through and all cheese is melted. (approximately 15 minutes)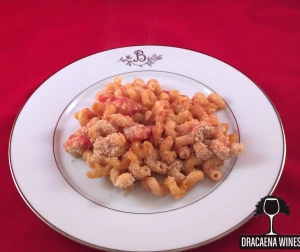 We paired this meal with a 2012 Ehler's Estate Cabernet Franc. You can read about the pairing in my post When Will Some Day Be? Open That Bottle Now.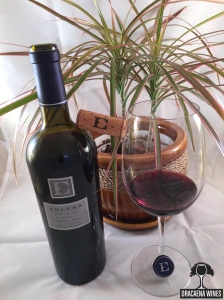 ~Sláinte!