Spinach Quiche
INGREDIENTS:
2 Tbs butter
3 cloves garlic, chopped
1 onion, chopped
1 (10 oz) package of frozen spinach, thawed and drained
4 oz. crumbled goat cheese
1 (8 oz) package of Mexican combination shredded cheese
1 (9 in) unbaked pie crust
4 eggs, beaten
1 cup milk
1 tsp rosemary
1 tsp oregano
1 tsp thyme
salt and pepper to taste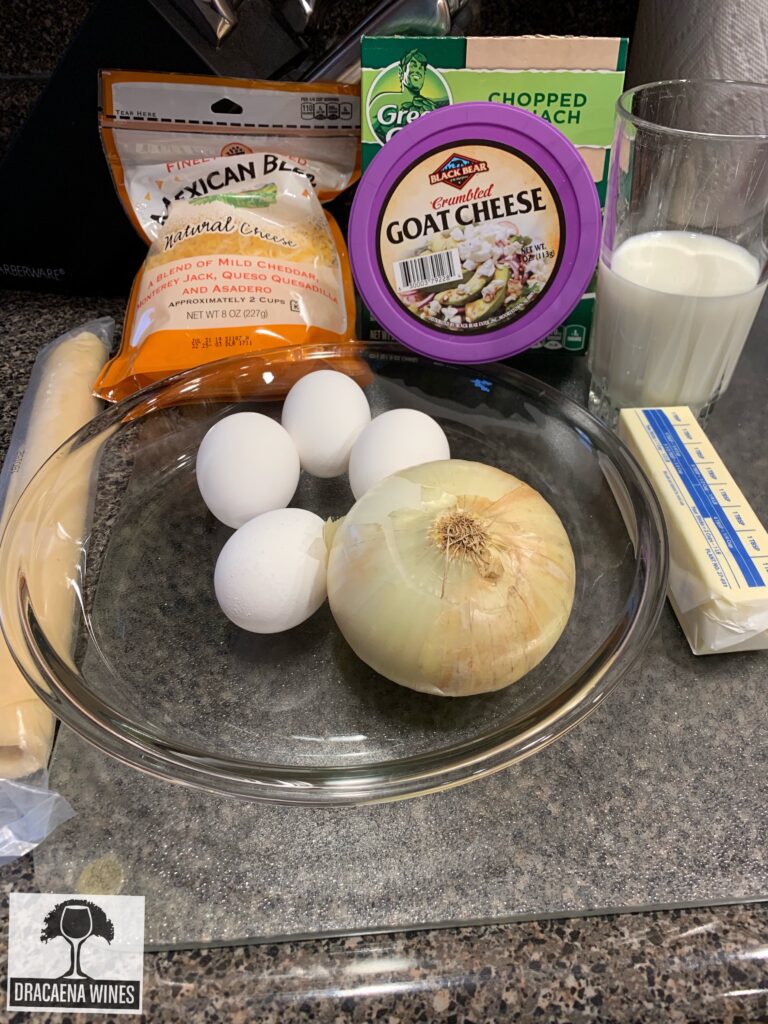 DIRECTIONS:
1.Preheat oven to 375 degrees F
2. In a medium skillet melt butter over medium heat, sauté garlic and onion in butter until translucent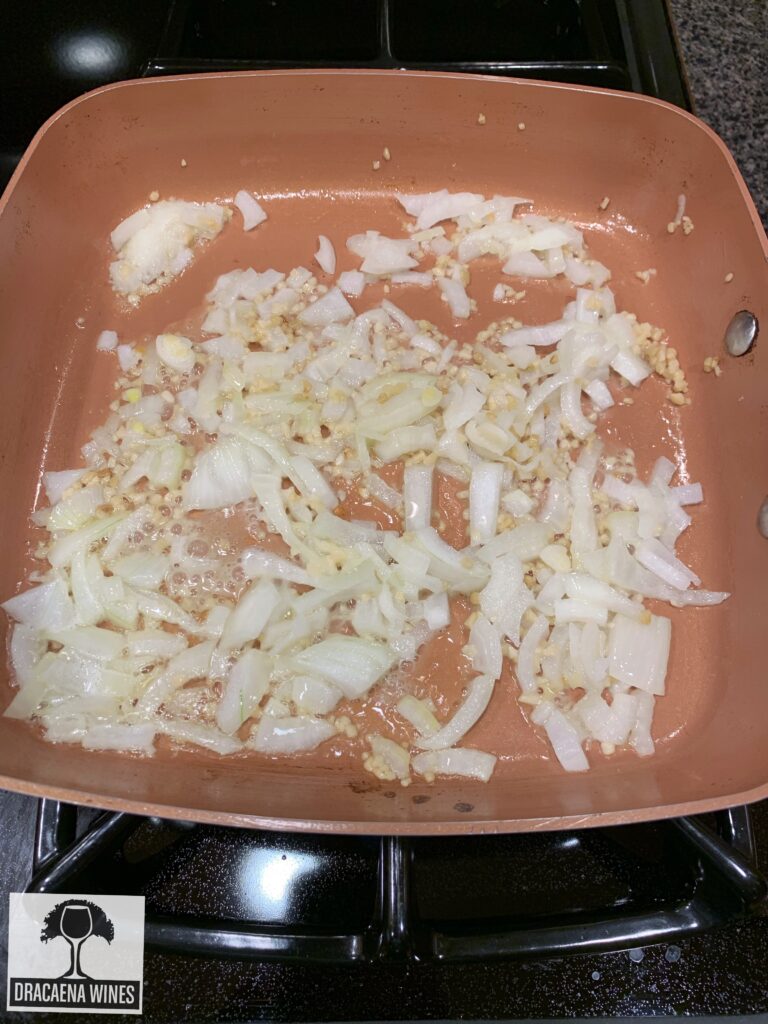 3. Remove from heat and stir in spinach, goat cheese, half the Mexican blend cheese, rosemary, oregano and thyme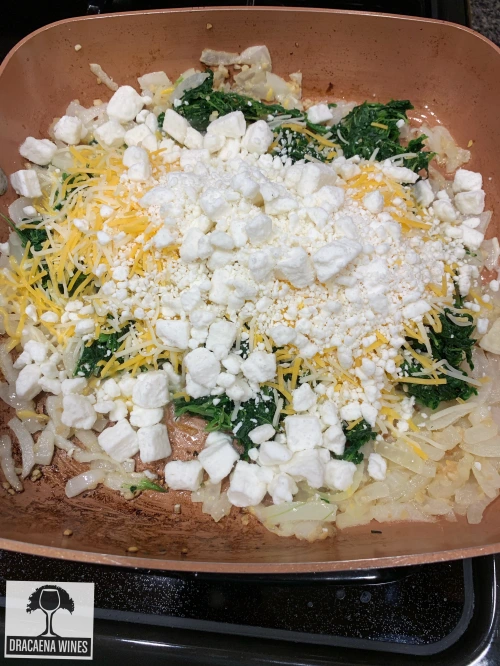 4. In a medium bowl, whisk together eggs and milk. Season with salt and pepper to taste.
5. Place spinach mixture into pie shell and cover with egg mixture.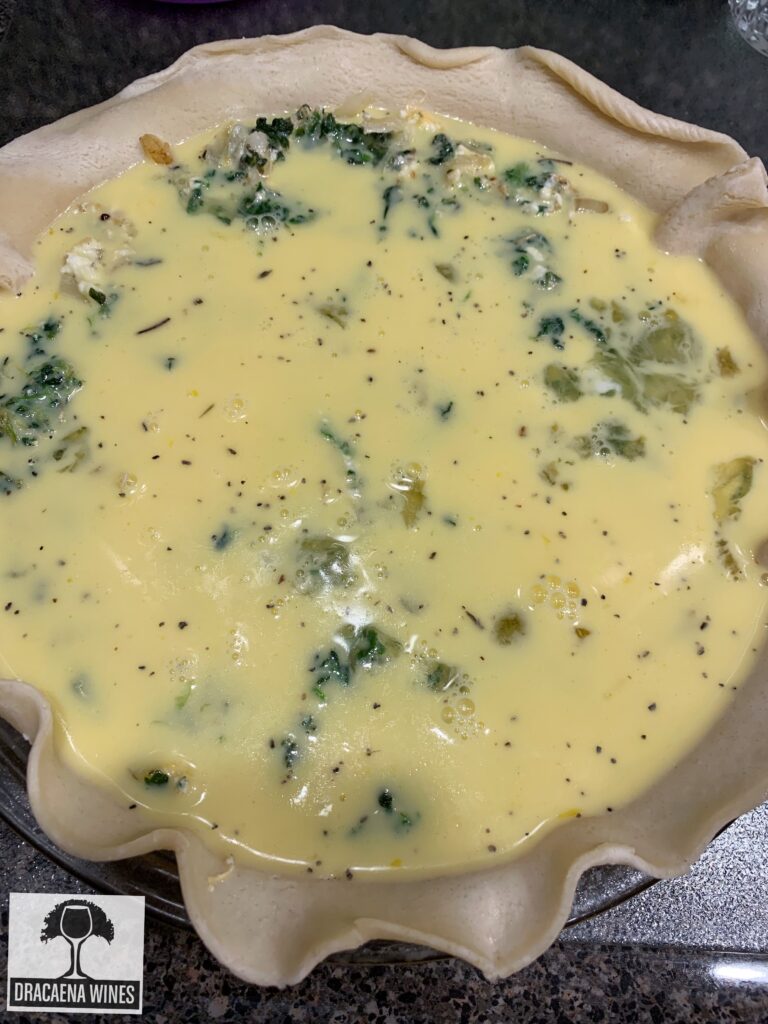 6. Bake in preheated oven for 15 minutes.
7. Sprinkle with the remaining Mexican cheese blend and return to oven for an additional 20 minutes. Remove from oven and let stand for 10 minutes before serving.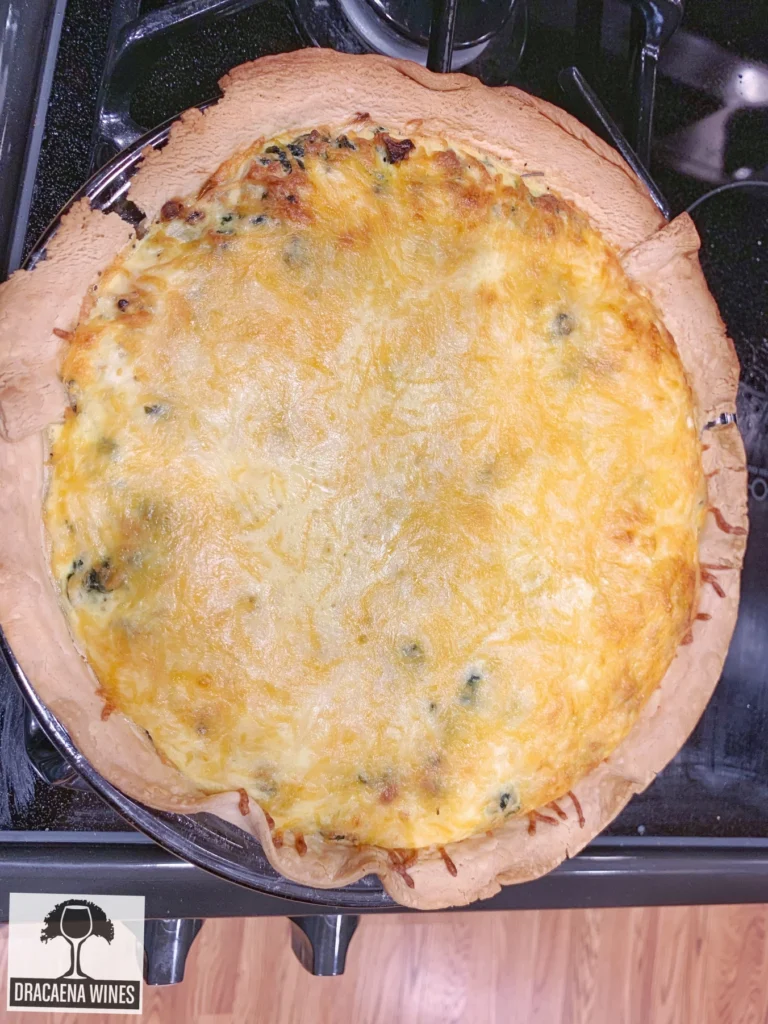 We paired this meal with Dracaena Wines 2016 Reserve Plummer Vineyard Cabernet Franc.