Back in my college days, I use to eat quite a bit of fast food. I think that most college students do. They don't call it the "Freshman Fifteen" for nothing. One of our favorite fast food haunts was Taco Bell. Who didn't love it? I mean a bean burrito for .49¢. On the splurge days, we would enjoy the Mexican Pizza.
Now that I'm an adult (at least in numerical age,) things have changed. We were traveling back from a wine event and were starving. We saw a Taco Bell, and I suggested we pull in. First of all, my .49¢ burrito was .99¢ and although the menu was A LOT more extensive, Mexican Pizza was no longer on it. I ordered my burrito and…. that will be the last time I return to Taco Bell. Oh, how the palate changes!
When I agreed to participate in a #WinePW event on Mexican wine, I immediately knew that I was going to make my own version of Mexican Pizza. It is an easy meal to put together. We used our air fryer, but I am sure you could use an oven. Just be sure not to use too hot of a temperature and not to keep them in the oven too long, as you don't want the beans to dry out.
Taco Bell Copycat Mexican Pizza
INGREDIENTS:
12 fajita sized flour tortillas
1 – 16oz. can low fat refried beans
1 – 4oz can sliced jalapeños
2 Roma tomatoes diced
2 avocados
8 oz shredded Mexican cheese
1 bunch green onions; diced
salt and pepper
garlic powder
salsa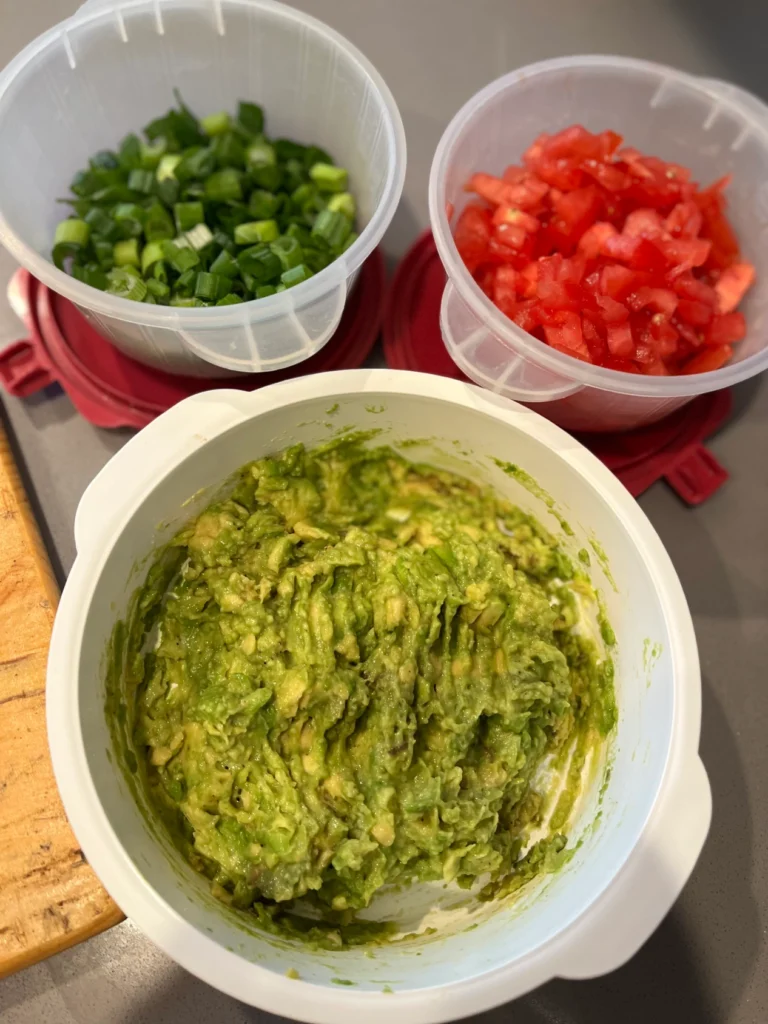 GUACOMOLE INSTRUCTIONS
1. Peel and de-pit the avocados
2. Add salt and pepper to taste
3. Add garlic powder to taste
4. Mix together using a fork.
PIZZA INSTRUCTIONS
1. Set air fryer to 350° and oven to 150° (to keep pizza warm as you continue to cook more pizzas)
2. Warm refried beans in a pot
3. Coat one tortilla with warmed refried beans. Don't be stingy!
4. Sprinkle cheese on top of beans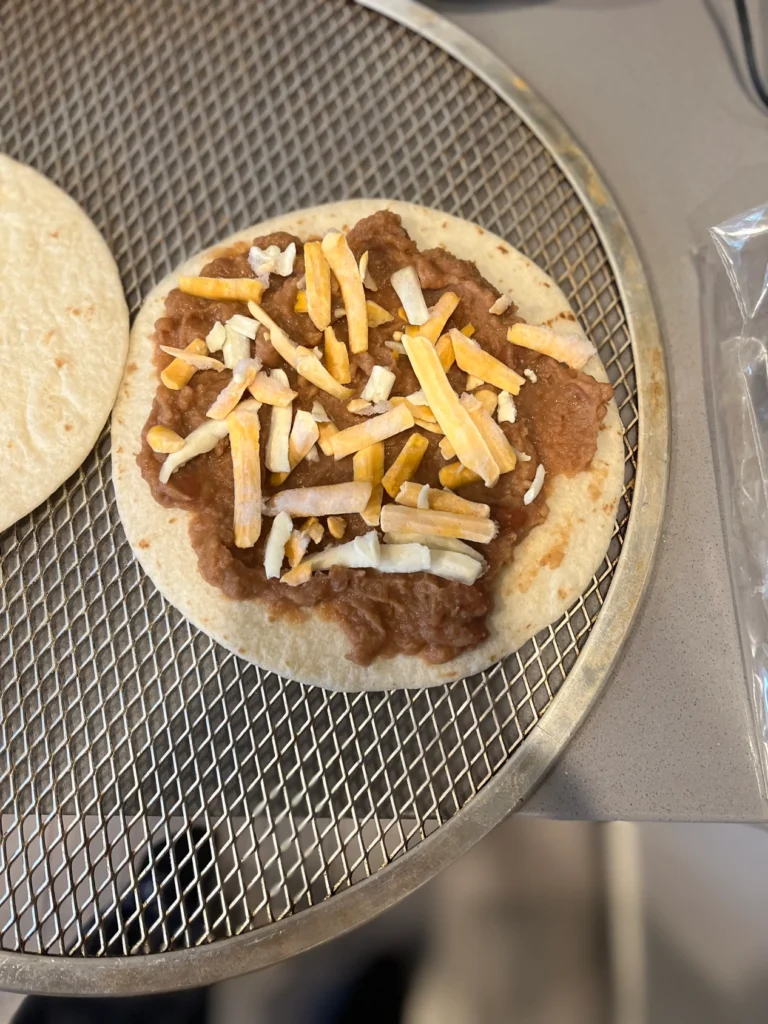 5. Add cheese and cover with a second tortilla
6. Place in air fryer for 3 minutes
7. Flip over and cook for another 2 minutes

8. Add green onions, tomatoes and more cheese
9. Place in oven while you cook remaining pizza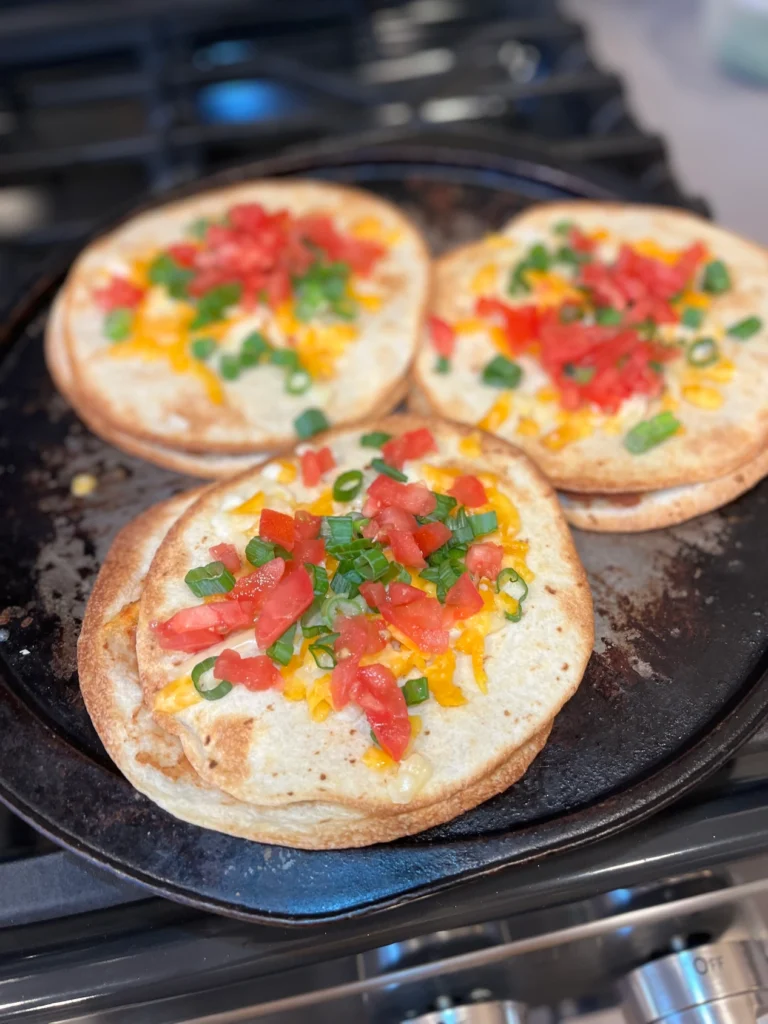 10 Serve warm with guacamole and salsa on side.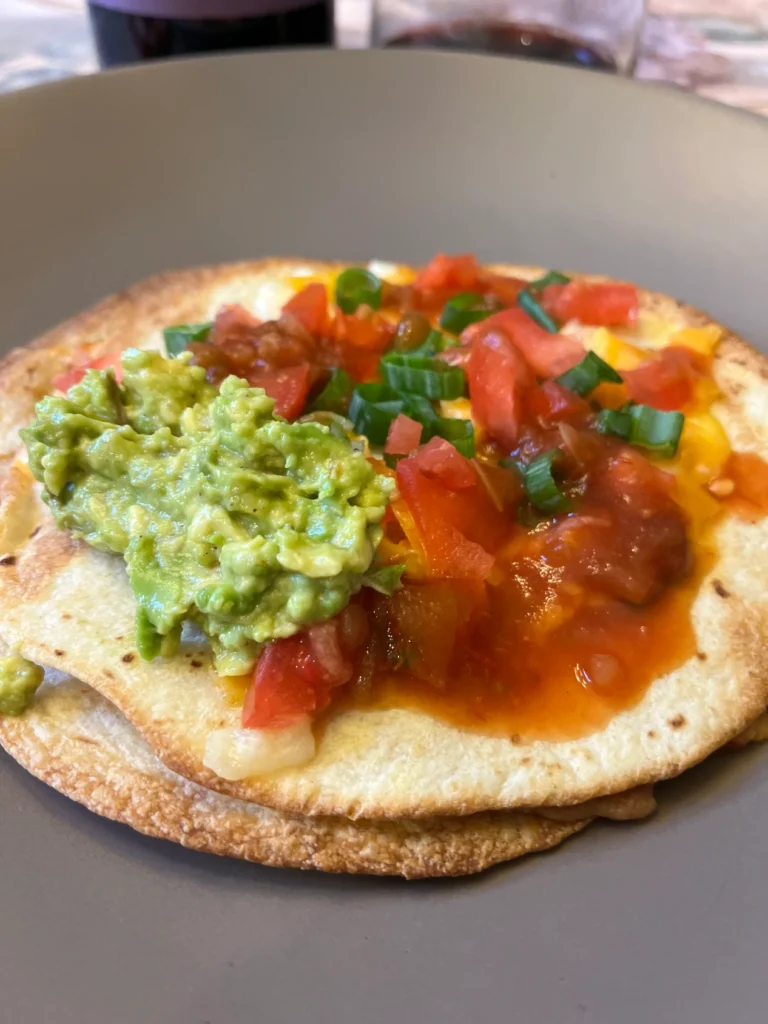 We paired the meal with 2016 Paso de Serra Beatus Malbec from Colon, Querétaro, Mexico. Be sure to read my full post about the wine and pairing on Exploring the Wine Glass.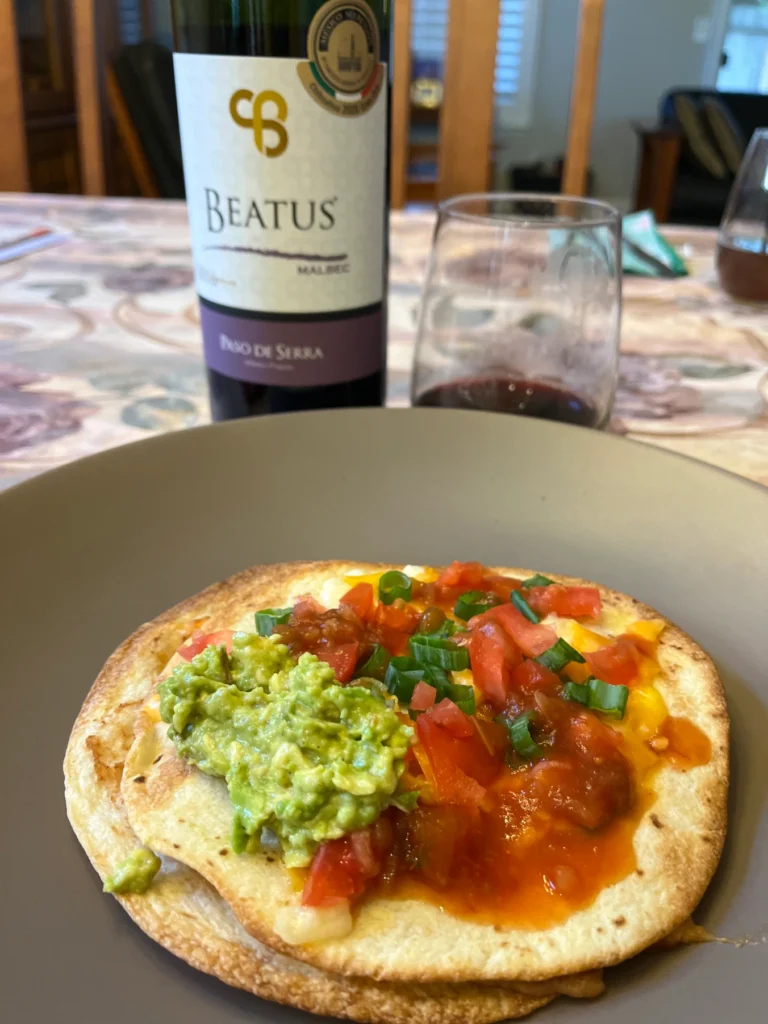 media sample courtesy of Tozi Imports. All opinions are my own.
~Slàinte