I love arancini balls. I don't remember the first time I had them, but I do remember the ooey gooey cheese that was inside surrounded by total yumminess. For those that do not know what they are, arancini are Italian rice balls that are stuffed, coated with bread crumbs and deep fried.
I try to watch what I eat, so fried foods are not too common in our house, but we got an air fryer recently, so I thought I would give it a try. My first attempt, was a bit "off." I tried to use shredded cheese and the rice balls just didn't have the same effect, but on attempt number two, I think I nailed it!
INGREDIENTS:
3 1/2 cups low sodium chicken broth
1 cup risotto
1/2 cup grated parmesan cheese
2 sticks string cheese cut into five pieces each
1 medium onion diced
3 cloves garlic
4 Tbs. butter (cut in half)
1/4 cup heavy cream
salt and pepper to taste
panko bread crumbs (for coating)
2 eggs beaten (for coating)
all purpose flour (for coating)
DIRECTIONS:
1- In a medium pot, bring chicken broth to a simmer. Keep warm while continuing recipe.
2- In a large pan, melt 2 Tbs. butter and add onions. Cook until translucent, not browned.
3- Add garlic and cook until translucent.
4- Add risotto to pan and cook until the edges are translucent, stir frequently. Add a little salt
5- Add one cup of chicken broth and cook until absorbed. Stirring frequently.
6- Repeat this process three more times; with second and third cup of broth and then the final half cup.
7- Remove from heat, and add parmesan and additional butter, stir to incorporate. Season with salt and pepper to taste.
8- Spread risotto into a single layer on a cookie tray (parchment paper can be used) and refrigerate for at least one hour.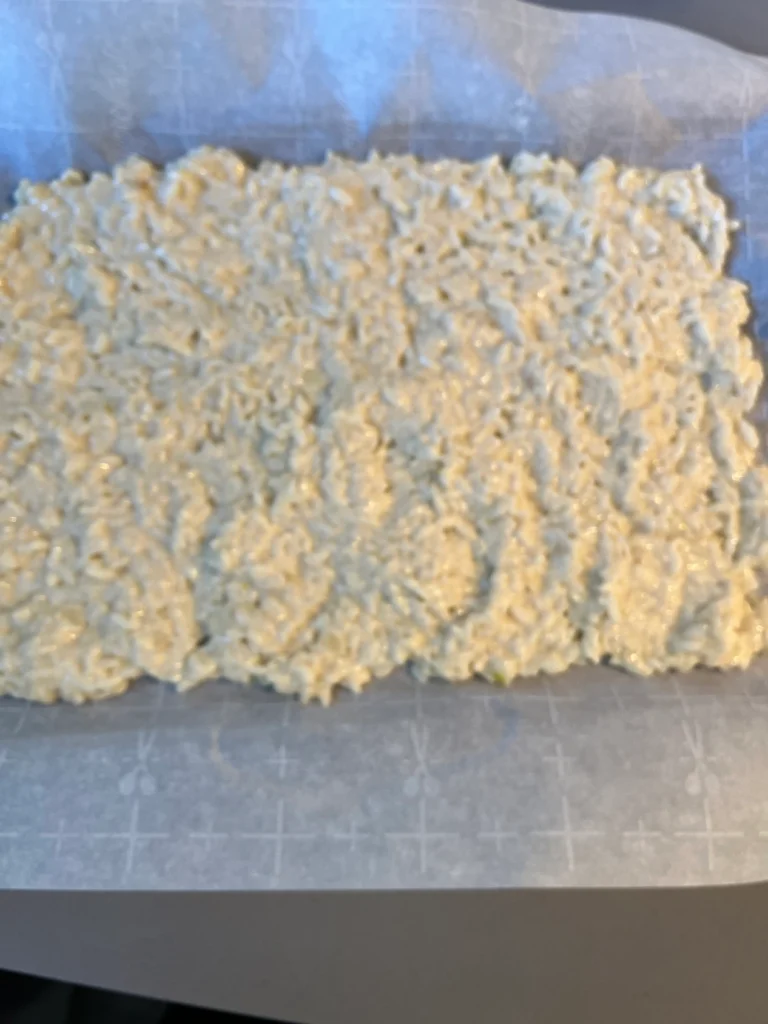 9- Remove from refrigerator and scoop into two inch (approximate) balls. Poke a pocket into the center and add one of the mozzarella cheese pieces in center and reform ball around it. Repeat for remaining rice balls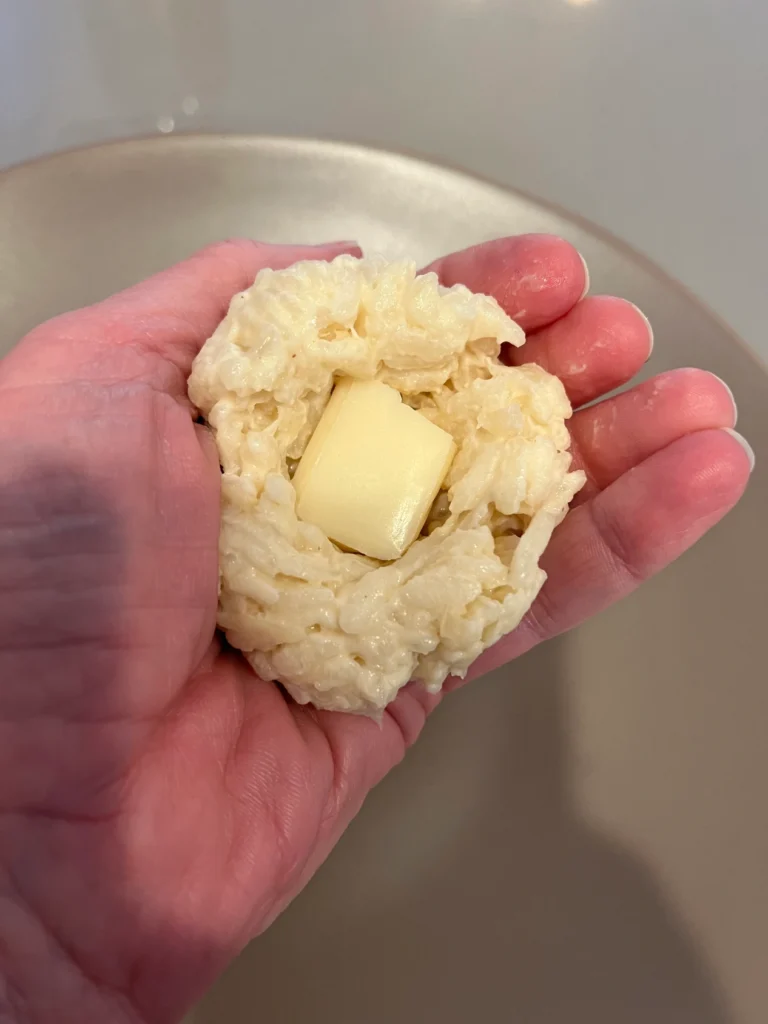 10- Freeze balls for a minimum of 15 minutes.
11- Prepare three bowls for coating; one for flour, one for eggs and one for panko breadcrumbs.
12- Remove rice balls from freezer and coat. Flour first, then egg dip and finally fully coat with breadcrumbs. Be sure to push breadcrumbs onto rice balls so they stick.
13- Preheat air fryer to 400. Place rice balls in pan, making sure they are not touching and "cook" for 8 minutes or until desired crispiness.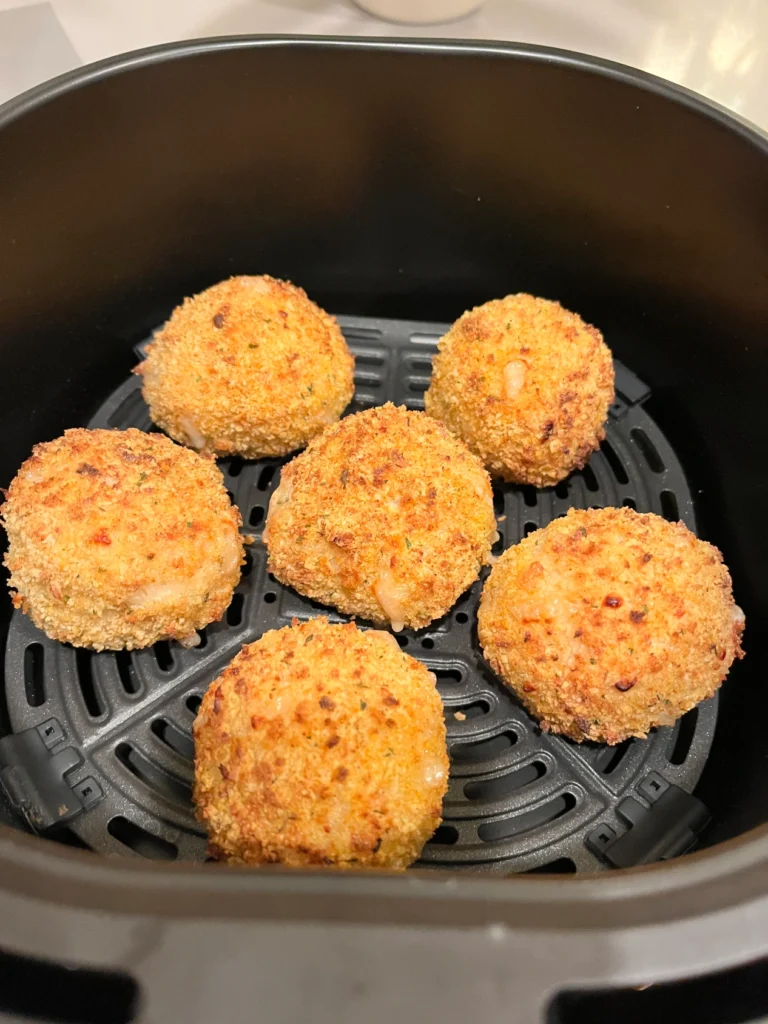 14- Serve warm and enjoy!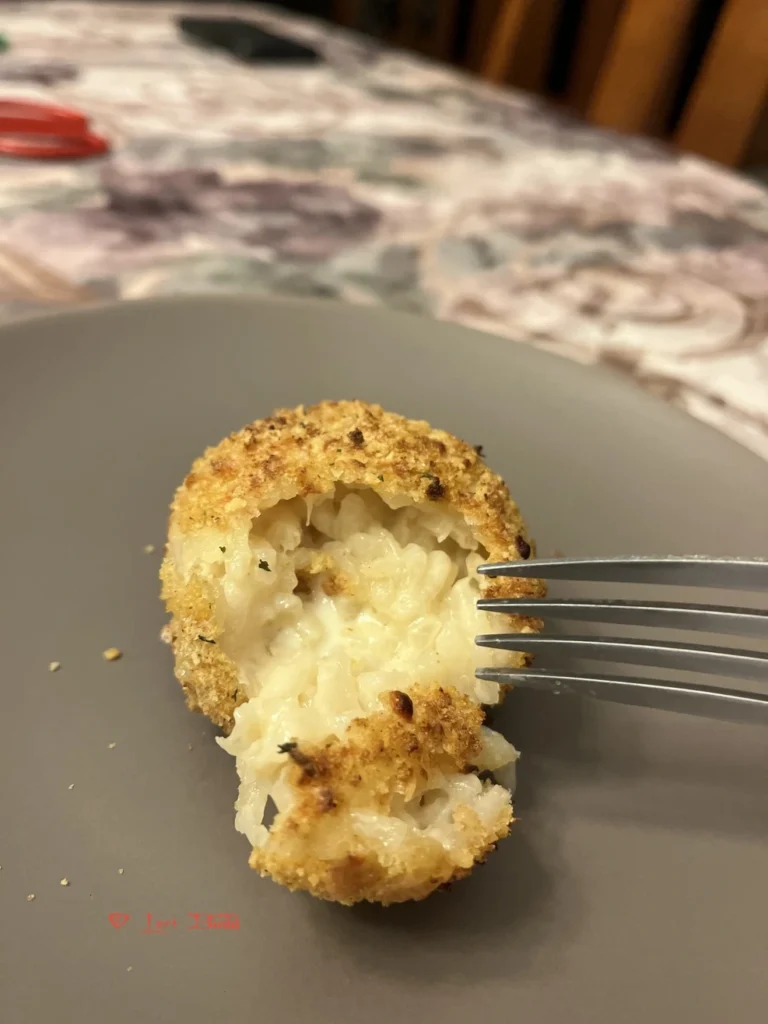 We chose to pair the arancini balls with Chelsea Goldschmidt Merlot. After spending time working in New Zealand, Australia and South America, Yolyn and Nick Goldschmidt decided to settle down in Healdsburg to focus on single vineyard wines from Alexander Valley and Oakville appellations.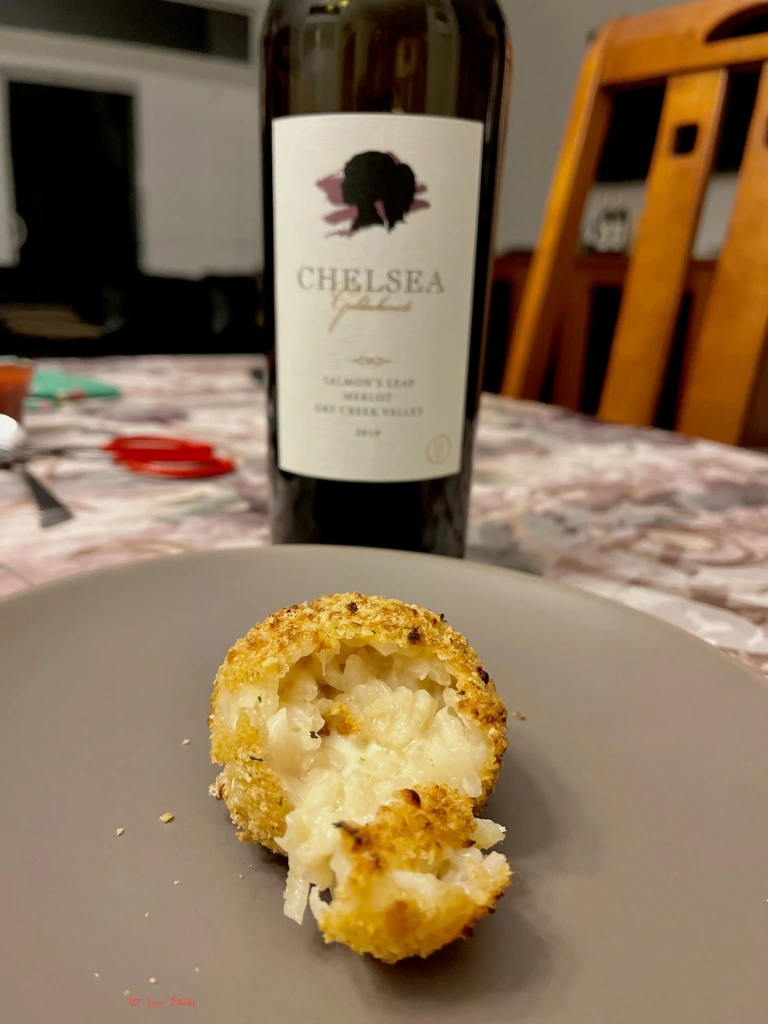 ~Slàinte!