Flaky Pizza Crust
Ingredients:
For the crust:
2/3 cup warm water
4 ounces (½ cup) unsalted butter, cubed and chilled
3 cups all-purpose flour, plus more for kneading and dusting pizza
1 tablespoon granulated sugar
1 teaspoon salt
½ teaspoon instant yeast
Directions:
I actually use a bread machine to make this dough. I place the ingredients in the basket in the order they are listed. Hit dough program and let it do all the work. But if you don't have a bread machine:
1. In a large bowl, whisk together the flour, sugar and salt. Add the cubed, chilled butter and, using a pastry blender or your fingers, work the butter into the flour mixture until it is mostly incorporated and looks like coarse sand. In a large measuring cup or small bowl, combine the warm water and instant yeast. Add to the flour mixture and, using a fork, combine until the mixture is evenly moistened. Turn out onto a floured surface and knead for a minute or so until the dough comes together and is smooth. Divide the dough in two, shape into balls, cover with a damp kitchen towel, and let rest for about 30 minutes.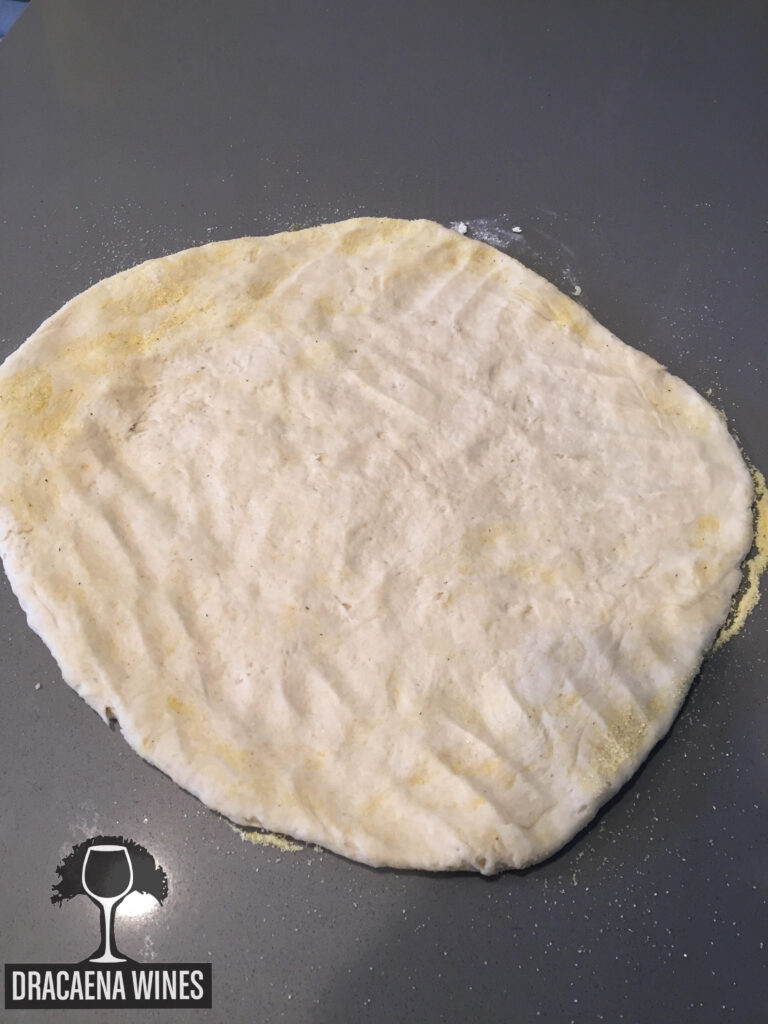 2.Preheat oven to 500 degrees F (or as hot as your oven will get). If using a pizza stone, preheat it along with the oven. If not using a pizza stone, line two baking sheets with parchment paper and set aside.
3. In my opinion, the key to rolling out a good pizza dough is cornmeal. If you don't have any on hand, flour will work.  Sprinkle excess cornmeal on counter.  Work dough into circle, being sure not to make any one portion too thin.  Pinch edges up to create a crust.
4. Place pizza dough in oven for about 5-7 minutes. This cooks the bottom of the pizza so it isn't so soggy.
5. Carefully remove from oven. Top with whatever your heart desires!
6. Return to oven and cook for 8 minutes.  Rotate pizza and cook for another 8 minutes. (times may vary, keep an eye on your pizza)