Last week, I was scrolling through social media and came upon a few posts saying that January 4th was National Spaghetti Day! Did you know that the oldest recorded documentation of pasta is found in the writings of Roman poet Quintus Horatius Flaccus, referring to sheets of dough called lagana? Hmmm. and we now have lasagna! Coincidence.. I think not!
Since I was getting a late start on the holiday, I had to do a refrigerator raid and see what I could make. I had fresh spinach and some frozen pesto – that was all I needed for inspiration.
Before I get into the recipe, let me just say that anyone who doesn't make pesto in the summer and freeze it, you are missing out! It is the best kept secret. Just use your ice cube tray to make single serving pesto parcels. Once frozen you can use them whenever you want all winter long.
Pesto
INGREDIENTS:
basil leaves
olive oil
1/2 cup cashews
garlic
DIRECTIONS:
1- in a mini food processor, fill bowl with basil leaves
2- chop 4 cloves of garlic and add to food processor bowl
3- add 1/4 cup olive oil to bowl and add chop
4- add cashews and continue to chop
5- add more olive oil until you get the consistency of the pesto you like. (I like my pesto very green and thick, but my husband likes it thinner and less green)
6- spoon pesto into ice cube trays and freeze
7- once frozen, remove from ice tray and place cubes into freezer safe zip lock bags until ready to use.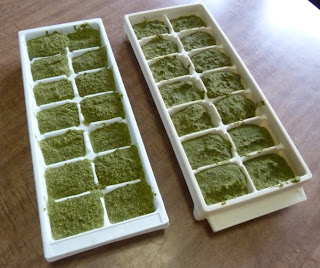 Spinach and Pesto Spaghetti
INGREDIENTS:
4 pesto cubes
6 oz. spaghetti
8 oz fresh spinach
1/2 cup olive oil plus 2 Tbs (separate)
DIRECTIONS:
1- bring a pot of salted water to a boil
2- add pasta and cook according to directions for al dente
2- add two Tbs olive oil to a pan and heat
3- add fresh spinach and allow to wilt
4- When pasta is al dente, drain and return to pot. Immediately add pesto cubes and stir until combined
5- Add wilted spinach and toss
6- add the remaining olive oil and toss
7- serve immediately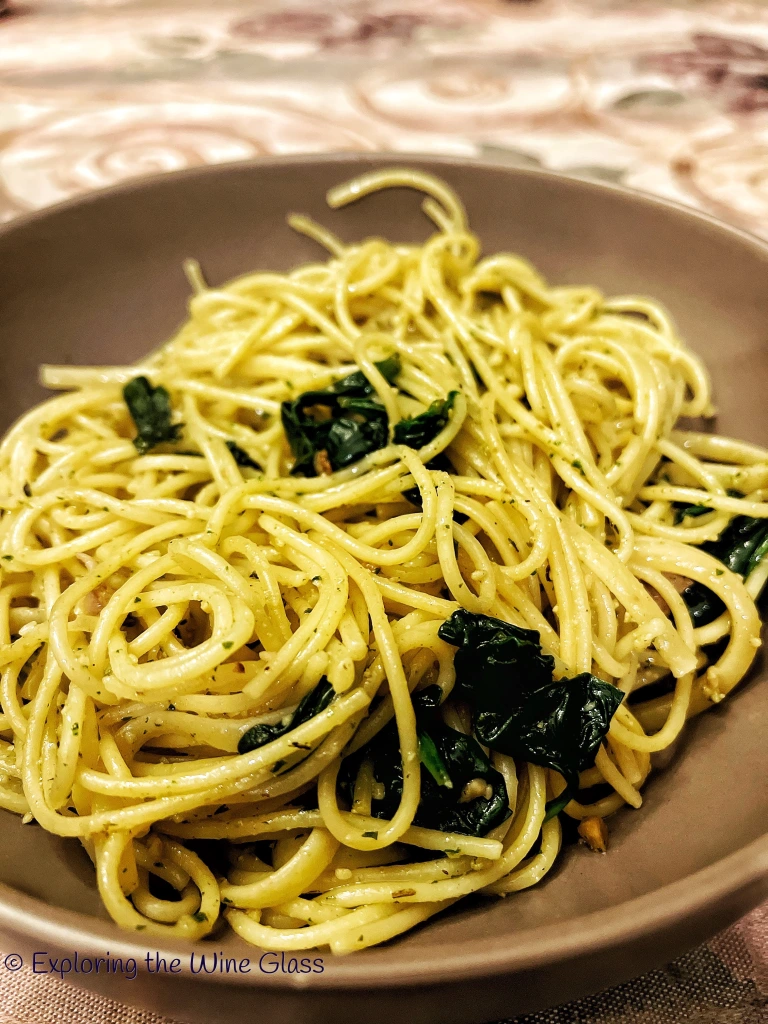 We chose to pair this meal with a sample we received of 2020 United Ink Riesling. In the glass, the wine pours a pale lemon. On the palate medium aromas of peach, petrol, wax and lemon zest. On the palate, the wine is dry, with medium acidity, low alcohol and medium body. Medium flavors of papaya, citrus fruit and wet stone. Medium finish.
The United Ink label is under the Mack & Schuhle umbrella and is a collaboration between Joe Dobbs and David Forsyth. The fruit for the Riesling is sourced from Rattlesnake Hills; a sub-appellation of the Columbia Valley. Each of the labels within the United Ink portfolio is dedicated to Pacific Northwest heritage. The Riesling prominently displays a sockeye salmon which is found in the Columbia River and its tributaries. SRP: $12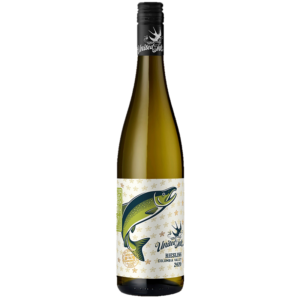 Slàinte!