Mexican Chicken Pot Pie
Ingredients
1 box prepared pie shells (2 shells)
2 skinless, boneless chicken breasts, cubed
olive oil to coat pan
2 cans condensed chicken soup
1/2 cup chicken broth
1 (8 ounces) package cream cheese, softened
3 Roma tomatoes, chopped
1 bag frozen mixed vegetables ( I use peas, carrots, stringbeans)
3 Tbs. butter, melted
1 package Old El Paso taco seasoning
1 package Old El Paso fajita seasoning
Directions
1- About two hours prior to cooking, melt butter in a microwave safe bowl.  Add chopped chicken and coat.  Mix the taco and fajita seasoning together and pour over the chicken. Shake to coat completely and let marinade at room temperature.
2- Preheat oven to 375oF. Spray a deep dish pie pan with cooking spray. Arrange one pie crust on the bottom of the pan.
3- Heat olive oil in a skillet over medium heat. Stir in the chicken and cook until no longer pink. Stir in the chicken soup, cream cheese and tomatoes. Stir until melted. Pour in chicken broth. (if too thin, let simmer for awhile) Stir in the mixed vegetables.
4- Pour chicken mixture into the prepared pie pan. Place the top crust on top, crimping the edges to seal. Slice a few openings into the top pie crust. Cover loosely with aluminum foil.
5- Bake in pre-heated oven until golden brown, about 45 minutes.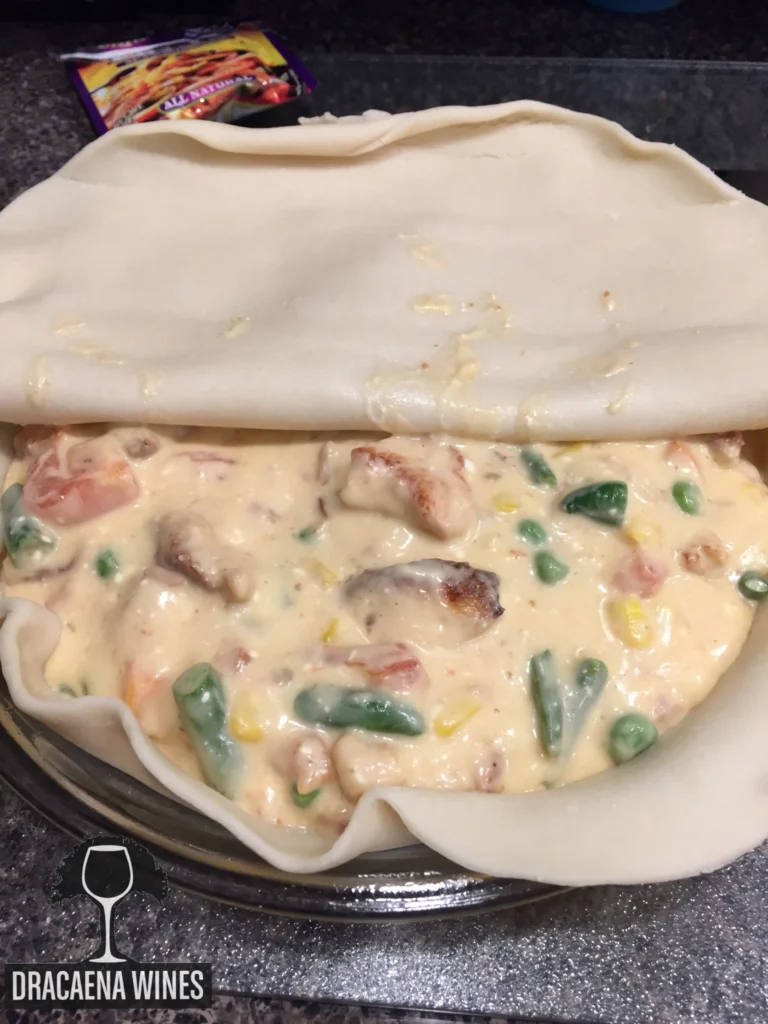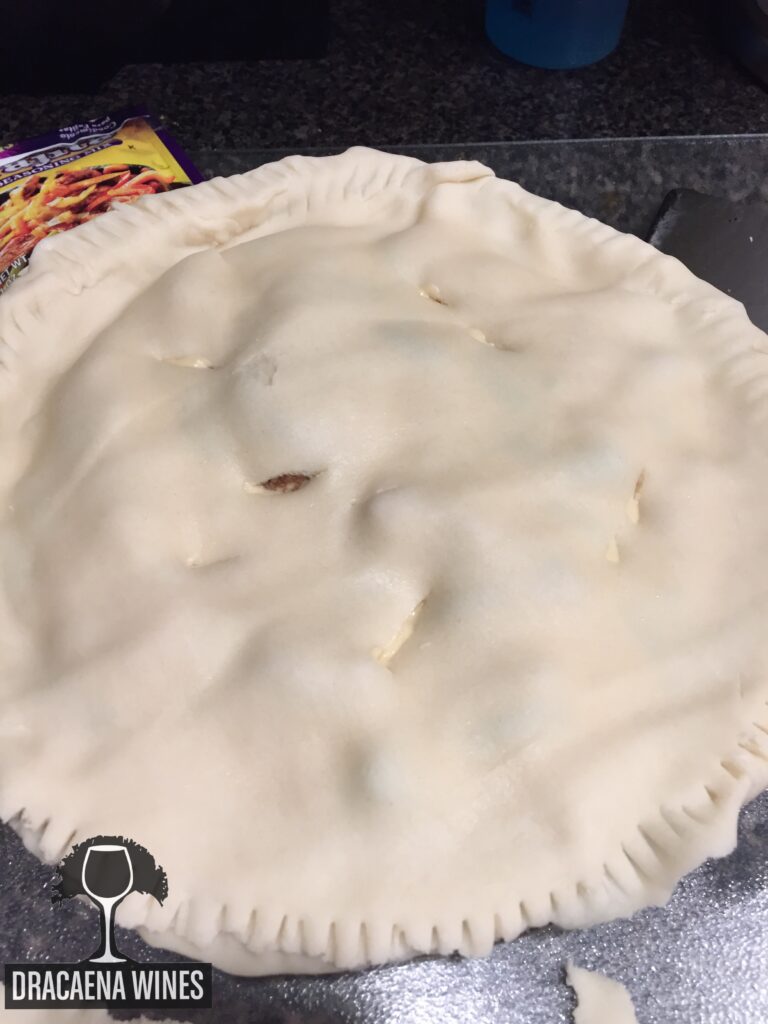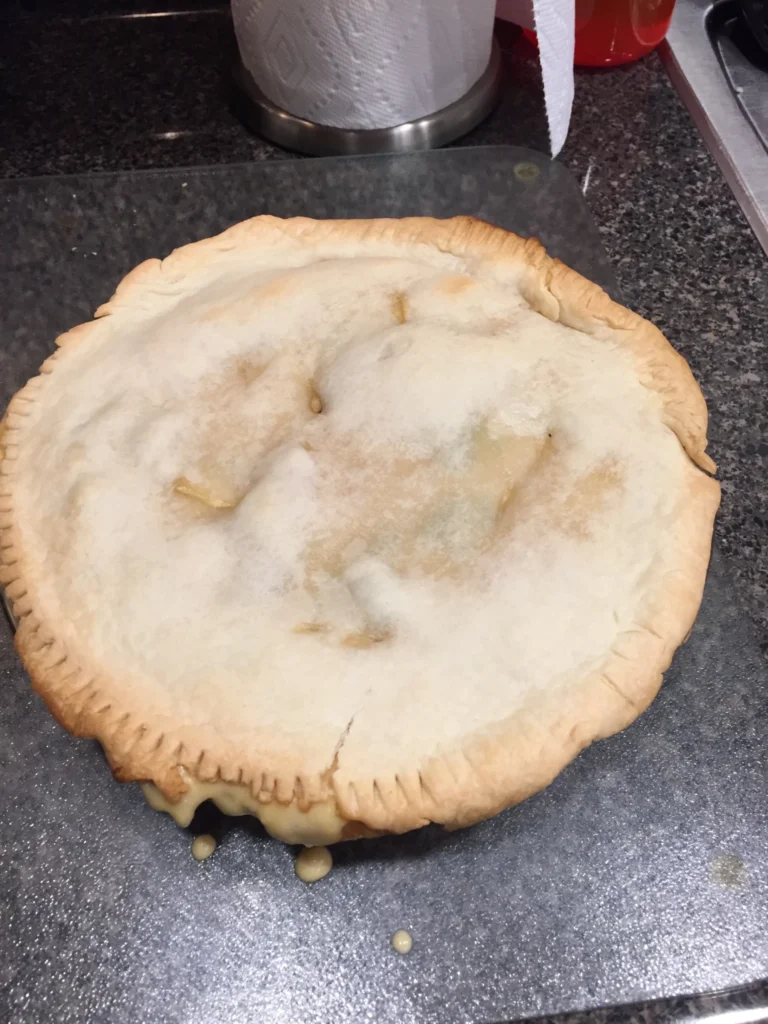 We paired this meal with a 2014 Hess Select Cabernet Sauvignon.