We were all taught very early in school that 1 + 1 = 2. And that is true… except when it comes to blending wine.
Blending wine is an artful skill in the winemaker's portfolio. Just like when you enter a new relationship, you tread lightly. Or maybe you jump in with both feet – more power to you. But in general, when you first meet someone, there is a "get to know each other" time. That time may be one month, one week, one day or even one hour. But there is some amount of time that you are learning how to navigate the waters with the other person.
If the relationship is deemed worth spending time on, the more you stay together, the more you learn about each other and more importantly, the more you learn how to live with each other. You get familiar with your partner's habits. The good ones and the bad. You learn to deal with the toothpaste cap not being put on or the empty milk container being placed back in the refrigerator.  You gain an understanding of their daily rituals. What time they wake up, when they shower, their food habits and over time you blend into a single unit rather than two distinct individuals.
The same is true when it comes to wine.  A 100% varietal wine can be absolutely stunning. It can be a wine you remember for the rest of your life. But a single varietal wine can also lack dimension or complexity. It can be missing just a hint of what the winemaker feels is exceptional. This is when we blend. In basic terms, wines are blended to add more complexity, flavor or mouthfeel to a wine. The ultimate goal is to make a wine that sum is better than its parts. Believe it or not, it is done more commonly than you know.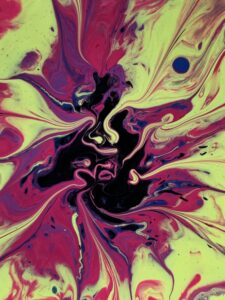 Winemakers may make a wine that is a single variety but are blending different vineyards. Or it could be the same vineyard site, but they used different barrels. American oak will impart a different result on the wine than French oak or Hungarian oak do. Even within the same oak there are different toast levels and different cooperage houses. Each little change can make a dramatic difference on your palate. And the more variations the wine sees, the more complex the blend can be.
Legally speaking, a wine can be called a varietal if it contains 75% of a single variety. That means if you are drinking a wine that is labelled as Cabernet Sauvignon, legally it can contain up to 25% of any number of other varieties. Wines can be blended within the same vintage or different ones. Winemakers are legally allowed to use up to five percent of a different vintage and still call it a vintage wine. This too is done more frequently than you would think. That little splash of a newer vintage can add a lot of pop to a wine.
But just as some relationships end poorly, so do some blends. That is where the winemaker comes in. They taste and analyze each individual lot and then choose which ones will go best with each other. Just because two lots are blended does not mean they are compatible. One lot may overshadow another. It may claim the spotlight and not play well with others and it isn't always easy to predict the outcome. It is truly a taste and see activity.
Follow Dracaena Wines on Twitter, Instagram and Facebook for special offers.
Recently, I was able to participate in a very special tasting hosting by L'Ecole No. 41 in Walla Walla, Washington. Previous to bottling their 2018 Perigee, Estate Seven Hills Vineyard wine, they kept some of the individual varietals separate. I received a sample of the finished wine along with the five components; each as a single varietal.  The wine is a true Bordeaux blend consisting of 50% Cabernet Sauvignon, 16% each of Merlot and Cabernet Franc, and 9% each of Malbec and Petit Verdot.
The experiment was to taste each of the individual wines and see how they acted as as single varietal and what, if any, impact they had on the finished wine. It was a very enlightening experience. Below are my tasting notes:
Cabernet Sauvignon – aromas: dark fruit, mocha, resin. palate: soft tannin, herbs and graphite
Merlot – aromas: cedar, plum. palate: dark cherry, cocoa vanilla, spices
Cabernet Franc – aromas: raspberry, black olive, rose petal. palate: raspberry, graphite, chocolate covered cherry, black olive
Malbec – aromas: violets, strawberry, cocoa. palate: ripe strawberry, minerality, vanilla, cocoa
Petit Verdot – aromas: blackberry, sage. palate: blackberry, black cherry, spice, cassis
2018 Perigee – aromas: blackberry, tobacco, licorice, cedar palate: baking spice, black cherry, dried herbs, tobacco.
By the tasting notes, can you see what elements each of the varieties added to the finished wine? You can see some of the aromas and flavors coming through, but there is so much more to blending than just that. The structure, the soul, of the wine is changed as the varieties marry together. After the experiment, we were given the keys to the kingdom and were told the method behind winemaker's Marcus Rafanelli's madness of this blend.
Cabernet Sauvignon – may contribute: structure, tannins, concentration and aging potential
Merlot – may contribute approachability, silkiness, body and suppleness
Cabernet Franc – may contribute tannins and elegance
Malbec – may contribute mid-palate lift and approachability
Petit Verdot – may contribute body, tannin, acidity and color
Thank you to L'Ecole #41 for including me in this intriguing and educational experiments. It is amazing to see how the parts become a whole and how very often 1 + 1 = 3 in winemaking.
~Sláinte!
Dracaena Wines has received consistent 90+ ratings and multiple Double Gold medals. Click image to order yours today and let Dracaena Wines Turn Your Moments into Great Memories!