Have you heard of Bourboulenc? I had not, but one day we walked into Tablas Creek and there it was. Leave it to Tablas to continue to push the boundaries in the greatest way possible for Paso Robles.  Just one of sixty four varieites that are grown in Paso, Bourboulenc is the fourth-most planted white grape in the Chateauneuf-du-Pape appellation.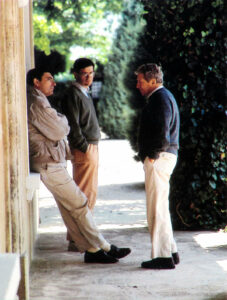 For over sixty years, Tablas Creek has had a partnership with Château de Beaucastel. Robert Haas began his own importing business in the 60s and through his travels, he met Jacques Perrin and became their sole American importer. Over the next twenty years, the Haas' and the Perrins not only worked together but they became friends. After some gentle persuasion by the Perrins convinced the Haas family that Rhone varieties would be ideal for planting on the central coast. Today, Robert's son, Jason, is at the helm of Tablas Creek and breaking boundaries. He was voted by his peers 2015 Paso Robles Wine Country Wine Industry Person of the Year and 2017 San Luis Obispo County Wine Industry Person of the Year.
In 1985 the families began searching for property along the California coast.  Finally in 1989, they came to Paso and they recognized the high pH of the soils and the Mediterranean climate were similar to that Château de Beaucastel. Additionally, with an elevation average of 1,500 feet, soil consistency of  shallow, rocky limestone soils, it was almost like Beaucastel was transplanted to the central coast. They purchased 120 acres in the Adelaide District on the west side of Paso and named it Tablas Creek Vineyard, since there was a small creek running on the property. One year later, they began to import vine cuttings from France. After the mandatory three year quarantine and indexing, they began planting. They also started a nursery and multiplying the vines.
Bourboulenc History
Jancis Robinson writes that Bourboulenc first appeared in the historical record in 1515. It was described as being in a vineyard near Cavaillon, an ancient village about ten miles south-east of Avignon. The vineyard it was found in was named Barbolenquiera and it is assumed that this is where its name is derived from. Today, Bourboulenc, is found mostly planted in the regions surrounding Avignon (Costières de Nîmes, Tavel, Cassis, Bandol, Languedoc, Corbières, Minervois, and (obviously) Châteauneuf-du-Pape.)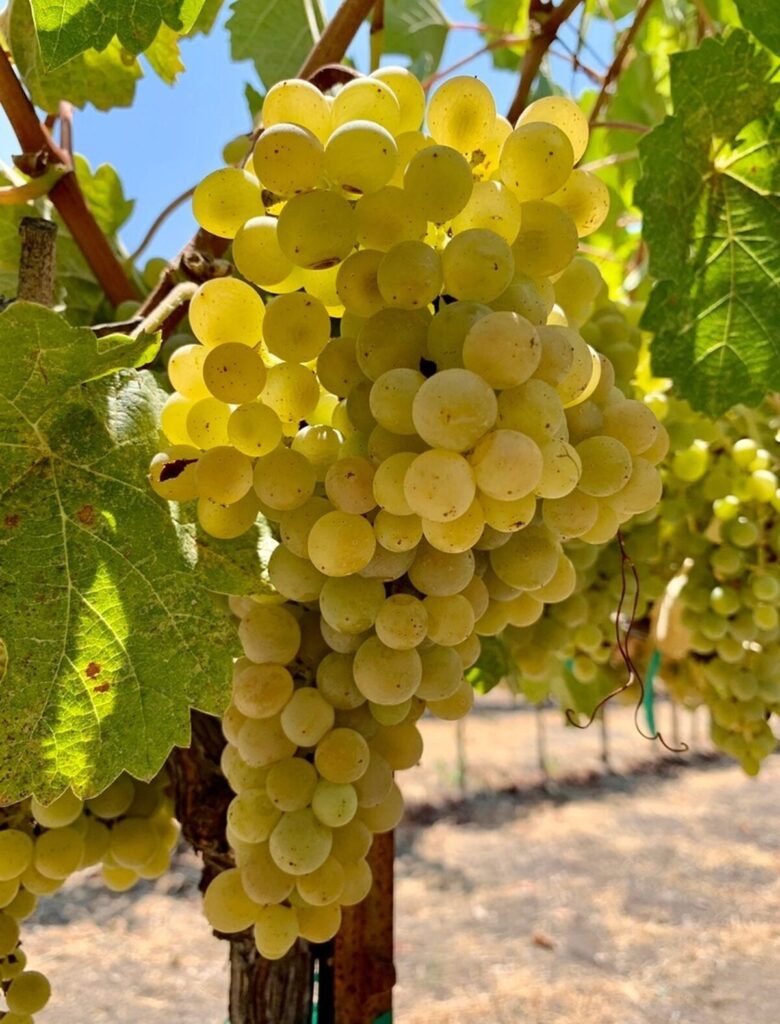 Today, Bourboulenc makes up approximately  1% of total plantings and 15% of white acreage. According to Tablas Creek's website in 2016, there were about 1,230 acres planted worldwide, all of it in France except the handful of acres that were planted from our clones here in California. Bourboulenc was released to Tablas Creek in 2015. They propagated, and then planted 0.66 acres in 2017. Their first harvest was in 2019.
Although Bourboulenc in France is relatively vigorous with large, loose berries and drought tolerant, in Paso Robes, it has been found the grape to be similar to the cycles of Marsanne and Grenache Blanc with low sugars and higher acids. Another interesting difference is that in Paso the berries, when crushed, have an orange tinge to them that mostly drops out during fermentation, but the final product continues to keep a golden color. According to all documentation, this a unique occurrence. Tablas Creek is experimenting with the  amount of sunlight that the vines are exposed to in order to see if the phenomena changes.
Tasting Notes – 2020 Tablas Creek Bourboulenc
👀 Pale gold
👃🏻medium aromas almond, citrus, mineral
👄 dry, low acidity, low alcohol, medium body, medium flavors lemon zest, grapefruit, short finish
💭slightly oxidative upon opening, but burned off quickly, SRP: $30, Tablas Creek recommends drinking younger at this point. The longer they work with the variety, the more they will learn and know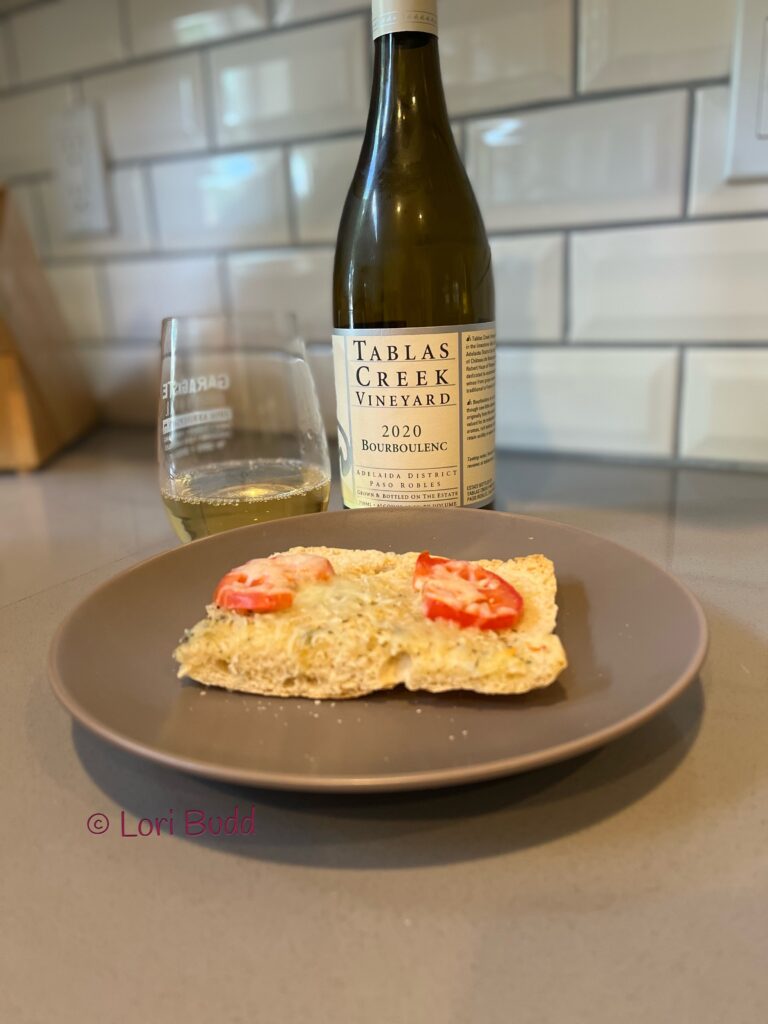 We paired the 2020 Tablas Creek Bourboulenc with homemade focaccia pizza. You can find the recipe here.  The lightness of the pizza was a nice pairing alongside the wine. The wine has more body than I had originally anticipated. It was similar to a cross between a oaked Chardonnay (in body – not flavor) and a Sauvignon Blanc. Definitely an intriguing wine and one that I am interested in seeing how it changes as Tablas Creek develops protocol for working with it.
Have you had Bourboulenc? What are you thoughts on the grape? Who was the producer? Let me know in the comments. I am always intrigued by new to me grape varieties and am always on the lookout for more education about them.
~Sláinte!
Dracaena Wines has received consistent 90+ ratings and multiple Double Gold medals. Click image to order yours today and let Dracaena Wines Turn Your Moments into Great Memories!