I'm at it again. Well, honestly, once you make one pumpkin dish, you need to make a second since the pumpkin puree can is so large!

Pumpkin Pasta with Sausage
INGREDIENTS
2 pieces of sausage (sweet or spicy, your choice); sliced
2 tbs. olive oil
1 can chicken broth (14.5 oz)
1 can pumpkin puree (15 oz)
3 cloves of garlic; chopped
1 small onion; chopped
1/2 pound shaped pasta (I used Campanelle)
1 tsp cinnamon
1/2 tsp nutmeg
Parmesan cheese to sprinkle on top
salt and pepper to taste
DIRECTIONS
1- Cook pasta according to directions. Drain when done.
2- In a large pan, warm oil and cook sausage until browned. (I actually grilled the sausage first, then sliced them and browned in pan)
3- Remove sausage and cook garlic and  onion until onion is translucent.
4- Add chicken broth and pumpkin puree and cook until boiling.
5- Add cooked pasta to mixture and coat. Return sausage to pan and stir.
6- Salt and pepper to taste.
6- Serve immediately. Sprinkle with Parmesan cheese.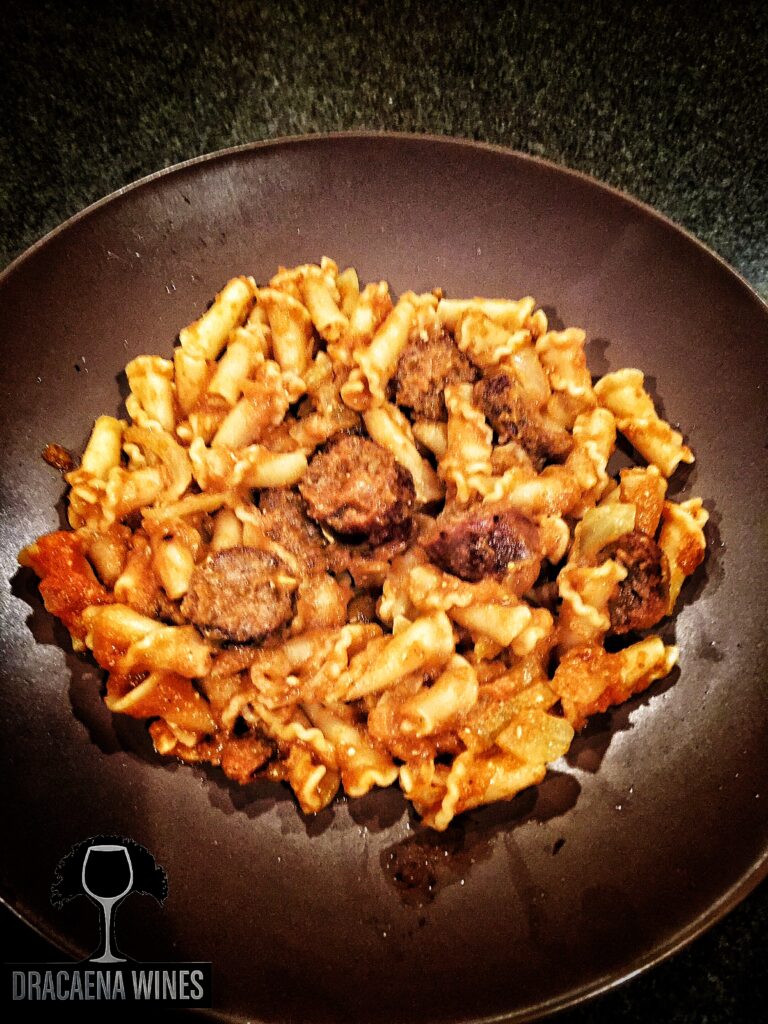 Wine pairing suggestions:
White – Pinot Grigio, crisp Chardonnay, Riesling from Alsace
Red – Syrah, lighter Zinfandel, Cabernet Franc, Malbec