I was participating in a group Twitter chat for #winePW and was challenged (it's a tough life, I know) to pair a biodynamic Pinot Noir with a dish. The most suggested pairings are typically, pork, dishes with mushrooms, game dishes and ham. All of which I do not eat.
When I was deciding what to make, I thought about the nuances of Pinot and thought that a smoked gouda would be a nice pairing. Yes, I created an entire meal around on ingredient.
Knowing that this wine deserved more than just a cheese pairing, and that I am a carbohydrate maniac, I devised up a pasta dish. I ran to the store to obtain the ingredients, not really sure what I was going to get until I was wandering through the aisles. In the end, I must admit, it was a fantastic pairing.

Mediterranean Pasta Bake
INGREDIENTS
1 pound uncooked penne. (I like penne, but you could use any shape)
1 red bell pepper, diced
1 yellow squash, diced
1 green zucchini, diced
olive oil for drizzling
1/2 cup smoked gouda, cubed
1 cup shredded mozzarella, separated
10 oz. jar halved kalamata olives (I use half)
1 jar favorite tomato pasta sauce
DIRECTIONS
Preheat oven to 400 degrees.
In a 13×11 baking dish, toss the bell pepper, squash and zucchini lightly in olive oil and bake for 15 minutes.
Meanwhile, bring a pot of water to a boil. Cook pasta for half the amount of recommended time.
Drain pasta. Do not run under water.
Place vegetables, gouda cheese and 3/4 cup mozzarella cheese in the pot.
Return pasta to pot and stir to help melt.
Pour tomato sauce (leave a little) and kalamata olives into the pot and stir until well mixed.
If the baking dish doesn't have enough olive oil in it to coat it, spray Pam
Pour pasta into the baking dish and bake for 25 minutes.
Take pasta out of oven, turn off heat. Pour the remaining sauce and sprinkle remaining mozzarella cheese on top. Return to oven to let melt. (about 5 min)
Serve and enjoy!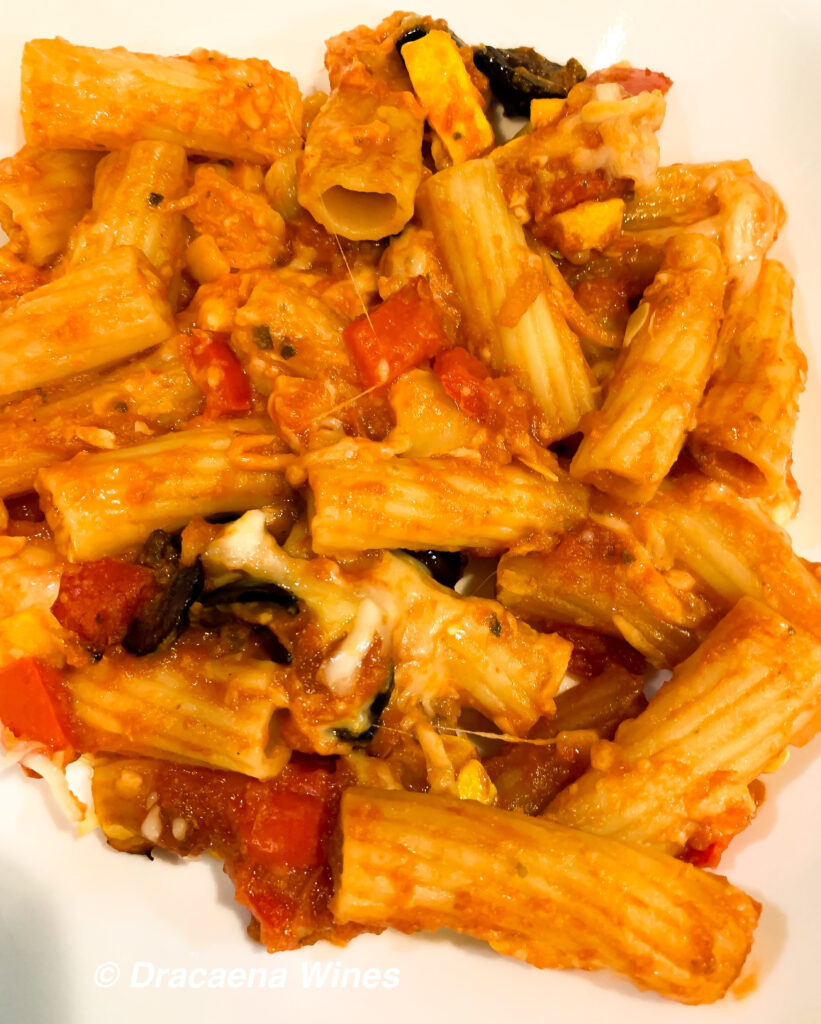 I would love to hear your thoughts on this recipe. Leave a comment on how you would modify it, or let me know how your taste buds loved it!