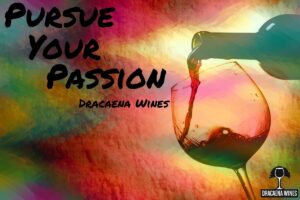 What is the definition of being successful?  Is it making more money than you know what to do with? Is it having letters after your name that people aren't even sure what they mean? Or is it simply being happy?  When Mike and I decided to enter the wine business, we knew it wasn't going to be an easy road.  We were realistic. We understood that we would neither be an overnight sensation, nor ever be as recognized as Robert Mondavi.  That's not why we entered the business. We entered the wine industry because we love wine and it was our dream to own a winery.  We chose to not just wish or dream about it, we made a conscious decision to make it happen.We chose to Pursue Our Passion. 
It's a scary thing chasing down your dreams, but if you don't enter the race you are never going to win.  One of my favorite sayings about Pursuing Your Passion was made by "The Great One," Wayne Gretzky. He very eloquently stated, "You miss 100% of the shots you don't take." He knows you need to take risks. You need to leave the safety net that tethers you to your comfort zone so that you can experience what happens next.  
In this, what has become a monthly tradition, a guest blogger will tell you their story of how they pursued their passion in the wine industry.  These people understood what Van Gogh meant by "I would rather die of passion than of boredom."
This month, I would like to introduce you to Glen of itsagrapelife.com. I met Glen on twitter, like many of my new friends. (God, I love social media!) Glen is originally from Vancouver, Okanagan and now resides in Europe. He is actively involved in the advocating for Canadian (especially British Columbia) wines in the United Kingdom and Europe along with promoting wine tourism in these regions.
What first caught my eye about Glen were some memes that he
created for #WineWednesday, but what really made me like him was that he truly is, deep down inside, a nice guy. (plus he likes Sloths, which I thought I was the only one!) Someone who you know would go the extra mile for his friends. For example, I would make a side comment about something, and the next thing I'd know, he created or found a meme that fit the situation. He has also created several holiday memes for Dracaena Wines (like this Christmas one), and for that I could not be more thankful. I think you will be intrigued by his story of how he chose to Pursue his Passion. 
~Slainte! 
"Not all those who wander are lost" That is why you will find a tall skinny Canadian singing the praises of BC Wine from the heart of Bavaria, Germany. I began cooking professionally long before I had graduated High School. Wine and Food have always had a life long love affair. From the food came visits from the wine reps and gathering an appreciation of how food and wine work together. 30 years later I am still involved with food and wine and could not be happier. You can find me in Munich, Germany where I am often an incidental tour guide because I have such an appreciation for this city I now call home. My first visit just over 5 years ago opened my mind to many, many ideas. The first few years I split my time between London, Vancouver and Munich. Now I am firmly planted in Munich. It provides easy access to the wineries of Germany, Austria, Italy and France. I am aligned with a GmbH in Germany to import wine and I have my distribution channels all set up but I am still taking my time to make sure everything coincides with the launch of the "Wine Truck EU". It is a specialty Food Truck that will be serving Tapa's but featuring some of my favorite Canadian and West Coast Wines as well as some well known brands from the area.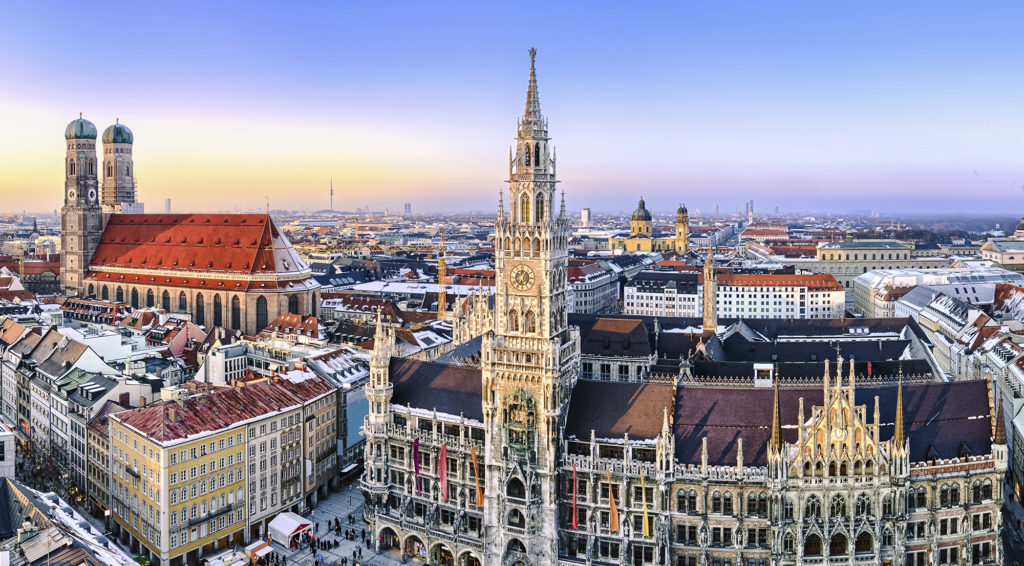 Life is different here. Their attitudes toward wine and alcohol are very tolerant and with that it brings respect. I rarely see anyone abuse alcohol unless it is a tourist at a soccer game or at Oktoberfest. With that respect it brings freedom. You can go to the park and share a bottle of wine and have lunch on the weekend with your friends. You can even grab a cold beer at the store and walk home drinking it on a hot day after work. It's very social. I live on the edge of the English Garden which is a park in the middle of Munich larger than New York's Central Park. On any given weekend families are there BBQ'ing, enjoying wine and beer and laughter. It is idyllic.
What Are My Likes?
I would have to say growing up my biggest influences were Julien Miquel, Demi Cassiani and Drew & Conrad from the Wine Wankers. And by growing up I mean in the last two years of my Wine life. I like their mix of being light hearted and seriousness and their passion shows through in everything thing they do on Social Media. I adore the "Kippis" Club. Just people I have met through Kari that show a distinct respect for life. It is not just for Wine, but coffee, champagne, beer and food.
My favorite wine has yet to be found. There are too many possibilities yet to be opened to define that. One of my favorites I cannot get here, so I have decided to explore and seldom get the same wine twice. If it was a sunny day back in Vancouver and the BBQ was going I would have a 2009 Syrah from Black Hills Estate Winery in Oliver. Over here, there are so many exceptional wines it is hard to decide. One of the best I had was only available in Italy and I bought it for a few Euros. That was the most surprising one.
This last week I received my biggest compliment. I was asked to provide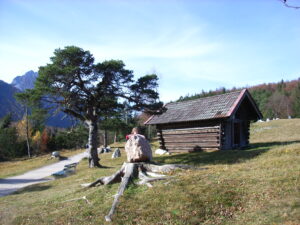 Sommelier Services in London for a Canadian Wine Show this month. I am by no means a Sommelier but even a mention of that request puts a smile on my face as I write this. Everyone needs a pat on the back now and then and I am taking this as a huge one. I wish I could be a Sommelier and my wife should be one. She doesn't drink more than a glass of wine every once in a while but if she has a sip she can tell you everything about the wine without even knowing what it is called. It is a talent I wish I had.
What is Next?
Opening a Wine Truck in 2017 for promotional purposes for BC Wine in Europe may be the biggest one. I work for one of the biggest Food Truck manufacturers in the World as a Sales Manager so my time can ebb and flow. The only thing I possibly need these days is more hours in a day.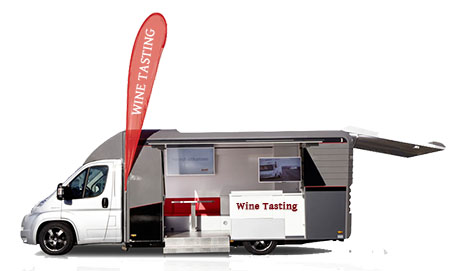 My wine website is still a work in progress. "It's A Grape Life". I think in a few months I will have it to a spot where I am happy with it. I have a few holiday wine tours planned for Germany and will be sleeping – or trying to sleep in an actual Castle. You will see the pictures in September when I turn into a 10 year old kid again.
You can find me on Twitter as "Street Food & Vine" @StreetFoodUK and for strictly wine at @ItIsAGrapeLife with the web site as "It's A Grape Life – www.itsagrapelife.com
Glen Kerfoot
In Munich but 100% Canadian