I remember when I first heard of Albariño and Rias Baixas. I was participating in a wine education program founded by Guy and Tina Morey called Wine Studio. It was 2016 and it was a region that was completely new to me. However, after the session, I was in love. The D.O. itself was created in 1980, but in 1986 when Spain entered the European Union, the regulations did not allow for a D.O. to be named for a grape variety itself, so the region changed its name to Rias Baixas and was officially accepted two years later. 
Rias Baixas is located in the Northwestern portion of Spain known as Galicia and it is blessed with mineral-rich soils, cool climate and 2,200 hours of sunshine per year. Located along the Atlantic coast the rivers of Galicia [Miño, Sil, Ulla and Lérez] all empty into the Atlantic Ocean and form large estuaries. Along these estuaries, you can find 10,000 acres of Albariño grapes planted, basking in the almost perpetual sun while being feeling the cool air influenced by the water. 
The granitic soil with mineral-rich alluvial top soils which is a combination of clay, silt, sand and gravel provide for the non-mistakable sea, citrus, green apple, stone fruit and tropical fruit aromas that make the wine perfect for your holiday festivities. Albariño is a crowd pleaser that has been increasing in popularity since my introduction five years ago. 
According to a press release this month, Rias Baixas has reported record annualized sales of Albariño to the U.S. market. Their exports grew by 13% and increased their total sales to $17.3 million. The D.O. credits the United States' greater appreciation of the quality of wine that the region offers. We are beginning to see Albariño on more store shelves and wine lists. This makes it a perfect choice for your holiday gatherings. 
It's the most wonderful time of the year
With some great wine in your dwelling
And everyone telling you be of good cheer
It's the most wonderful time of the year
Have Albariño in your glass for all
A white wine for your pairings, gives everyone smilings
When friends come to call
Make sure you have Rias Baixas for all!
(original lyrics by Andy Williams)
It's definitely the most wonderful time of the year. The air is crisp, the snow is falling creating magical masterpieces of white and people are gathering to share their memories of the year that has passed. The wine glasses are filled, new memories are being created and the table is filled with amazing recipes. This is the perfect time for you to impress your friends and loved ones with the perfect food pairings. With Albariño's versatility, Rias Baixas is the ideal option for your table. 
Recipes
I received samples of Albariño along with some tapas suggestions by Chef Albert from Spain on a Fork. As soon as I saw his recipe for Sautéed Garlic Pumpkin, I knew I was going to continue my love affair with Rias Baixas. 
Sautéed Garlic Pumpkin (Calabaza Salteada con Ajo)
Pumpkin & wine? Absolutely! The refreshing and crisp flavors of Albariño pair perfectly with the earthy sweet combo of winter squash and garlic.
½ lb. Fresh Pumpkin
4 Cloves Garlic
2 C. Vegetable Broth
2 Tbsp. Extra Virgin Olive Oil
Sea Salt & Black Pepper
¼ C. Minced Parsley
1. Cut the pumpkin into 1"X1" squares. Roughly chop the garlic.
2. Heat a large frying pan at medium heat. Add olive oil.
3. After 2 minutes, add the garlic. Cook for 1 minute (do not burn).
4. Stir in the chopped pumpkin. Cook for 3 minutes.
5. Add the vegetable broth to just cover the pumpkin. Raise heat to medium-high.
6. Cook for 15 minutes or until the broth is absorbed by the pumpkin. Insert a toothpick to make sure the pumpkin is fully cooked. Season to taste with salt and pepper.
7. Give it one final mix, transfer to a serving dish and sprinkle with parsley.
There is a wine pairing saying "What grows together goes together." With that in mind, I found this recipe to place on my holiday table and once again, a winner! 
Chorizo Meatballs with Manchego Cheese
(no credit to author on yummly)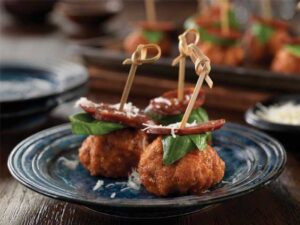 3/4 pound ground pork
1/4 pound Mexican-style pork chorizo
2 large eggs (lightly beaten)
4 cloves garlic (minced)
1 teaspoon smoked paprika
3/4 teaspoon salt
3/4 cup panko bread crumbs
1/2 cup manchego cheese (finely shredded, about 1 1/2 ounces, divided)
24 basil leave
Preheat broiler and arrange a rack about 6 inches from the heat. Line a large rimmed baking sheet with foil and set aside.

In a large bowl, whisk together eggs, garlic, paprika and salt. Stir in panko and 1/2 cup of cheese. Add pork and chorizo and gently mix until well combined. With dampened hands, shape the mixture into 24 meatballs, about 1 1/2 inches in diameter, arranging them on the prepared baking sheet. Broil meatballs until cooked through and lightly browned, 12 to 14 minutes, turning halfway through. Set aside to cool slightly, about 3 minutes.

Spear a basil leaf (fold larger ones in half) and a meatball onto a toothpick and transfer to a serving plate. Repeat with remaining basil and meatballs. Sprinkle with remaining 2 tablespoons of cheese and serve warm.

Wines
2020 Fillaboa Albariño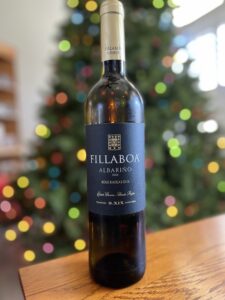 Located on gentle slopes, bordering the Tea and Miño Rivers in the south, the 54 hectare vineyard site contains sandy-loam soils and vines between the ages of 15 and 29 years old. The winery's history dates back to a childhood story "La hija buena" or "The good daughter." The story is one of battling siblings and in the end the father grants the land to the youngest sister. Fillaboa is one of the oldest in Galicia, dating back to the 17th century. 
Pale straw color with pronounced aromas of sea air, citrus and stone fruit.  On the palate flavors of pear, white flowers and wet stone with the tell tale Rias Baixas salinity. High acidity, low alcohol and a long finish. 13% ABV.  (SRP: $15.99)
2020 Paco & Lola Albari

ño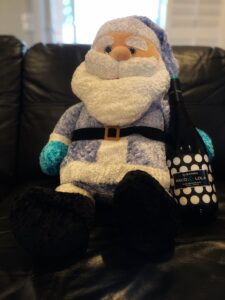 Created in 2005 when a group of winegrowers from the O'Salnés region joined together to improve their quality. The cooperative was named "Sociedad Cooperativa Vitivinícola Arousana," and consists of over 400 members. Paco & Lola harvests its fruit across 500 acres of vineyards. 
Pale straw in color. Pronounced flavors of citrus, green apple and herbs. On the nose, more citrus as well as salinity and minerality. Medium (+) acidity, long finish, low alcohol. 13% ABV (SRP: $15.99)
2020 Bodegas y Vinedos Attis' Xion' Albariño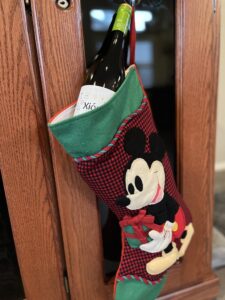 Located in near the small village of Meaño, in the center of the Val do Salnés, the winery is completely underground. Digging through deep granite to provide the modern winemaking facilty, the winery is named after Attis, the lion-drawn chariot driver of Cybele. After his death he was turned into a pine tree and then reborn. It is said that Attis is the god of vegetation and his death and rebirth represent the lifecycle of vegetation as they seem to die in the winter and are reborn in the spring.
In the glass, the wine is pale straw with a hint of green. Medium aromas of white peach and citrus. On the palate pronounced flavors of citrus fruit, white peach and flint. Medium (+) acidity, medium body and medium finish. (SRP: $13.99) 
2020 La Val Albari

ño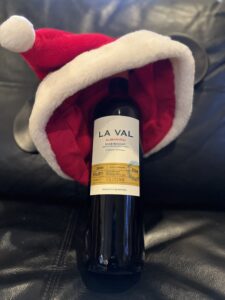 Fruit for this wine is harvested from 148 hectares within the estate's three vineyards, in the Condado de Tea sub-region. The soils on the vineyard sites range from sandy and granitic to clay and pebbles. Founded in 1985, the winery changed hands in 2010 with the original owner, José Limeres Guille's family retaining a minority stake. 
In the glass the wine is medium straw in color with pronounced aromas of citrus, stone fruit and minerality. On the palate, citrus, pith, peach and white flower. High acidity, medium (-) body, long finish. (SRP: $16.99) 
As we wrap up 2021, remember it is the most wonderful time of the year. There will be much mistletoeing and hearts will be glowing. So when loved ones are near, bring out the Albariño and everyone will cheer! 
~Sláinte!
Disclaimer: The wines were supplied as samples. No other compensation was provided and all opinions are my own. If you would like to learn more about these wines and other Albariño from Rias Baixas, be sure to look at the region's official website.  
We've stacked the odds so that you can get our award winning wines without breaking the bank. Click the image to find out all of the benefits of joining the CHALK CLUB including discounted shipping and up to 35% off all purchases. .