To go directly to TV segment click here
Mostly known for their Garnacha and Tempranillo, the region is divided into five sub-zones. The northern most Valdizarbe, the eastern Baja Montaña the western Tierra Estella , Ribera Alta in the middle, and to the south lies Ribera Baja. The DO was created in 1933.
Navarra is located along the famous pilgrimage route of Camino de Santiago, many of the wineries began their stories as monasteries to house the travelers. Some, like Bodegas Irache, have an actual wine fountain. Others, like Castillo de Olite (Bodegas Manzanos Campanas) use to be a pilgrim hostel.
View this post on Instagram
These regions are extremely diverse thanks to the proximity to the Atlantic Ocean, the Pyrenees Mountains and the Ebro River. Generally speaking Navarra is considered to have a Mediterranean climate. Although white wine only represents approximately 12% of the vineyards, Chardonnay is the most planted white grape variety. In terms of red grape variety plantings, Cabernet Sauvignon and Merlot surpass the indigenous Garnacha plantings and there is quite a bit of vinos rosados produced in the DO.
Navarra had a rough time after Phylloxera found its way to their vineyards. Although the cure was already discovered, Navarra lost almost 95% of their vineyards to the louse and had a difficult time recovering, but they ultimately did, and today, their wines are demonstrating high quality and incredible QPR. In addition to the DO itself, today there are 22 wineries that have been granted Pago de Vino status.  It can be equated to a French Grand Cru and is not made in every vintage. The term "Pago" correlates to "single vineyard." And in order to become certified Pago, the wine must follow strict guidelines.
1-The wine must be an estate wine. (wine must be produced by the winery that owns the fruit.)
2- The wine must be produced, stored and aged separately from other wines.
3- The pago must be a registered DO for at least 10 years
4- The pago has demonstrated unique characteristics worthy of this high status.
I recently returned from a press trip to this Northern Spain DO and was blown away by the wines. With Chardonnay Day being the Thursday prior to Memorial Day weekend, it was a perfect time to share some of the Chardonnay from Navarra with the KSEE viewers.
What we tasted: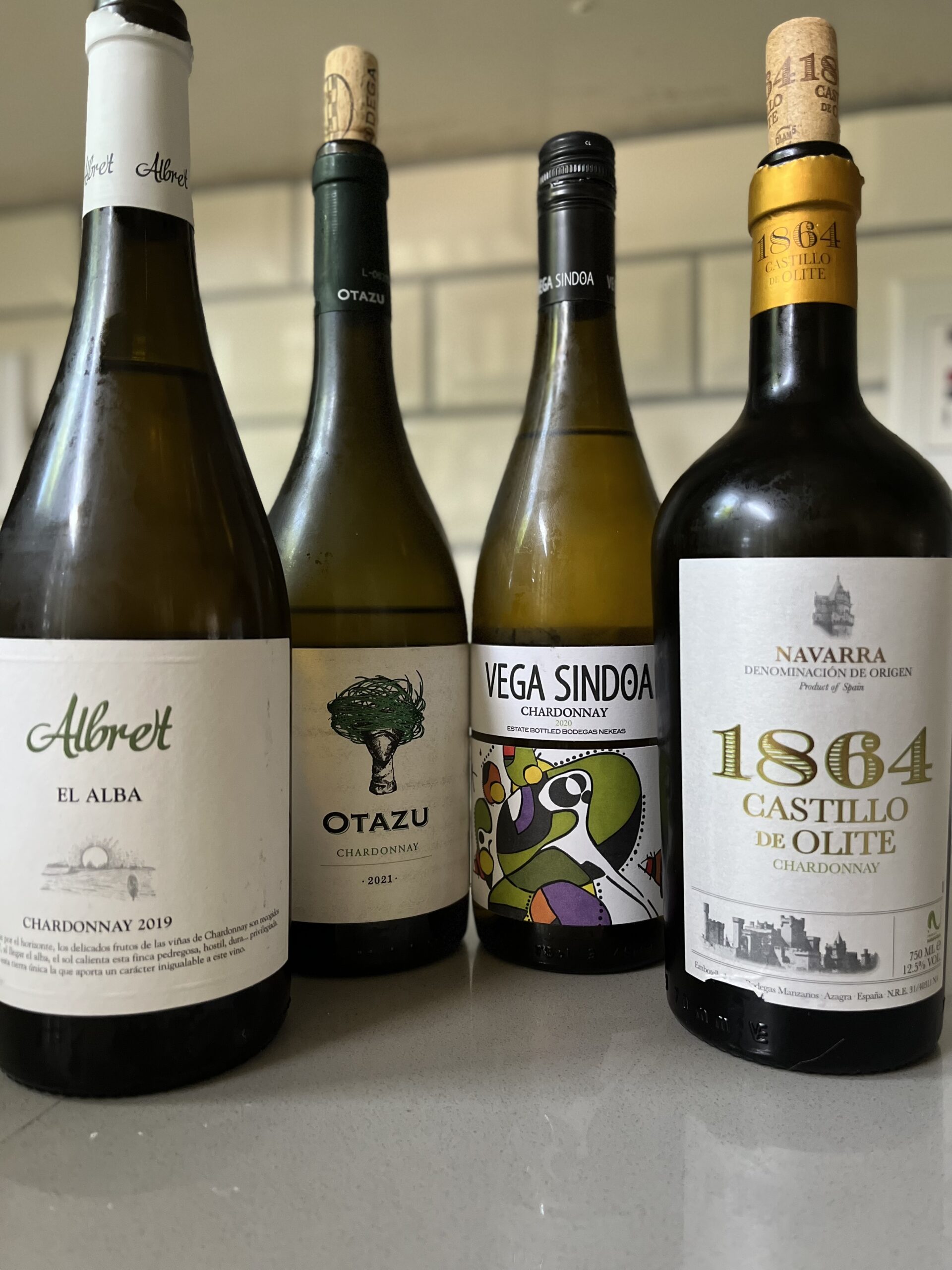 ~Slàinte!