It was a warm sunny day in late June. I was sitting outside enjoying the weather and doing what so many of us have been doing since the pandemic began… sitting in on a Zoom meeting. But thankfully, this meeting was all about wine. 
I was sitting, sipping and catching some rays listening to the panelists talking about the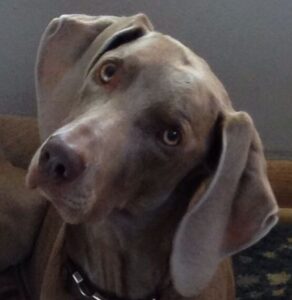 next big thing in wine, when one of them said Piquette. I stopped mid-sip and tilted my head like my dog does when I say something he doesn't quite get and turned the volume up on my computer, hoping he would say the word again, because it was a new-to-me wine term. 
Sitting on the edge to the front of my seat and payed a bit more attention and after a few moments, there was that word again, Piquette.  My ears perked and my heart skipped a beat. I wanted to learn all about it so after the event, I began researching both in the books and on the shelves.  
So is Piquette a trend? What determines if a product is a trend? People use to say Rosé was a trend, and I'm pretty confident that is here to stay. Never mind whether it is a trend, what the heck is Piquette? 
Before we can discuss what Piquette is, we need to backtrack a little and review the winemaking process. Once the fruit is harvested, it is brought to the winery to be processed. Depending on the style of the wine being made, the fruit may be destemmed and sorted, then put in a press. The juice is gently squeezed out of the grapes. The combination of juice, skins, seeds and stems is called the "must." It is at this point where white wine and red wine processing differs. Typically, when producing white wine, the juice is immediately removed from the skins while red wine is allowed to remain in contact for a set period of time. This is also how Rosé and Orange wines are made. Rosé is made from red grapes left on the must for a short period of time and Orange wine is made from white grapes remaining in contact to provide some color. 
After spending time on the "skins," the juice is separated from the solid components of the must. The liquid will then go through fermentation and become wine. The solids that are left over is called "pomace".
Now that we have the basic winemaking concept understood, we can return to our discussion of Piquette. Which, if we are being precise, is not wine. By definition, a wine is an alcoholic drink made from fermented grape juice and Piquette is not made from grape juice, therefore technically, not a wine- but we'll allow it in the gray area!    
Follow Dracaena Wines on Twitter, Instagram and Facebook for special offers.
Piquette is made from the left over pomace and it is not a new concept. In fact, it is an extremely old method. Back in the earlier days, people were less wasteful. They used everything. Nothing went to waste. But as time passed, we decided certain things were more valuable than others and along the way pomace was deemed to be leftover "trash." Instead of being used in the winemaking process, it became compost.
Loosely translated, Piquette means "prickle," and refers to the slight fizz obtained in the making of the wine. The process of making wine from adding water to pomace dates back to Greek and Roman times, where it was known as "lora."
In simplest terms, Piquette is made by pressing adding water back to the pomace,
pumping the juice into a stainless steel tank to undergo native yeast fermentation. Just before completing fermentation, the wine is bottled under crown caps to allow the fermentation to finish in bottle. 
We have all heard of stuck fermentations and other concerns during the traditional wine making process, and Piquette is not immune to its own difficulties. Most notably bacterial infections can wreak havoc on the production of Piquette. Acetobacter and Brettanoymyces can have a hay day in this environment since alcohol levels being low and pH levels high due to the water being added back.
In order to conquer this stability danger, many winemakers add back a little fermented wine to lower the pH and increase acidity. They  may also add sweeteners such as honey to help add a little more "sparkle." Winemakers in general pay close attention to oxygen exposure, temperature, and sulfur, but Piquette producers need to pay extra close attention. But when it all comes together, they are rewarded with a low-intervention product that has allowed them to use what typically is thrown away all for a very favorable price point for their customers. 
Consumed by the lower class in the past, Piquette was considered a cheap product. Today, it seems to be making a resurgence in the wine world. It is wine that is expected to be consumed young. Fermentation finishes in bottle and is low in alcohol (4-9%). Typically found under bottle cap, it provides a little fizz and is easy to drink. 
Have you had a Piquette? What are your thoughts on it? Do you think it is a trend or here to stay? Let me know in the comments.
~Sláinte! 
We've stacked the odds so that you can get our award winning wines without breaking the bank. Click the image to find out all of the benefits of joining the CHALK CLUB including free shipping and progressive discounts.