Paso Robles is celebrating its 125th Anniversary, so I thought it would be nice to pay tribute to the area that we have fallen in love with so much that we chose to start our winery here.  Paso Robles, or officially El Paso de Robles, is within the San Luis Obispo County. When translated it means "The Pass of the Oaks."   According to Wikipedia, Paso Robles is located at 35o37'36″N 120o41'24″W (if you understand that, great for you.) For the rest of us, it is centrally located 3 hours north of Los Angeles and 3 hours south of San Francisco. Although with LA traffic, it can take considerably more time. It sits at an average of 740 feet above sea level, but ranges between 675 and 1,100. The city is a short 20 minute drive to the Pacific Ocean.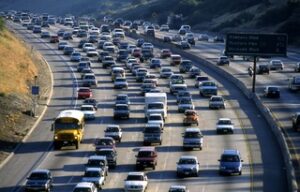 There are beautiful rolling hills on east side, while the Santa Lucia Coastal Range is on the west side. The infamous San Andreas Fault is approximately 30 miles to the east.
Historically, the Salinan Indians inhabited the area before the mission era. There really is not much information about this Indian tribe.  They currently are not recognized by the government but are currently applying for tribal recognition from the Bureau of Indian Affairs.
As stated earlier, Paso Robles is celebrating its 125th anniversary this year (2014), being founded in 1889. Although people had been living in the area, it wasn't until 1886 when the Southern Pacific Railroad extended its service to Paso Robles opened the path for the town to be truly established.  The first railroad station was erected in 1887 at Pine and 8th.  On March 11, 1889 the city of Paso Robles was officially incorporated as El Paso de Roblas.
The name was then officially changed to El Paso de Robles on November 29, 1889.  At this point, the population was around 800.  In 1892 The first school was opened and was located on the current site of Marie Bauer School.
In 1913 electricity reaches Paso Robles and in 1914 Rancho San Ignacio was established and it was the first land purchased for the purpose of vineyards.
Paso Robles, at this time, was really an Almond producing city. By 1920, they  had 25,000 acres of land dedicated to almond trees and became known as the "Almond Capital of the World."
Fairs are almost synonymous with Paso Robles and they here for 80 years.   The history of fairs occurring in Paso date back to 1934, when the first county fair was held at the recreational park.
Dracaena Wines has received consistent 90+ ratings and multiple Double Gold medals. Click image to order yours today and let Dracaena Wines Turn Your Moments into Great Memories!

By 1940 the population of Paso had increased to over 3.000. In 1941 when the army's Camp Roberts opened, the population soared due to the military presence, the workers and of course the USO. By 1950 the population rose to 4,800 and by 1960 it was 6,800. In 1965 Ronald Reagan rode in the Pioneer Day Parade and announced his candidacy for Governor.
The 1980's were big for Paso Robles (not to mention the best decade of music ever) This decade allowed the population to exceed 10,000 and the County Fair was officially renamed to the MidState Fair and was extended to last 12 days.
During the 1990's the population reached over 21,000, the fair celebrated its 50th anniversary, and the Carnegie Library was designated as a historic landmark.  
As with everything in California, you are not officially on the map until you are an epicenter of an earthquake.  (my college town, Whittier, hit the map with a 6.3 in 1987) On December 23, 2003 at 11:15am the San Simeon Earthquake placed Paso Robles on the map with a 6.5.
By 2010 almost 30,000 people discovered the beauty and character of Paso Robles and decided to call it home.  It has changed from the Almond Capital to a phenomenal wine destination. I can't keep track of how many articles are out there about this wonderful city.  In 2013, it was named the wine region of the year and in 2014 Paso Robles was officially classified into 11 AVA's.  
via http://tablascreek.typepad.com/
It is truly a turning point for Paso Robles, and no matter what you enjoy, because Paso offers it all, you are going to want to visit. Some sites that may aid you in your visit:
and my favorite Paso Robles blog: 
http://www.hootnannieblog.com/
~Slainte!
Try the 90+ rated and multiple Double Gold medal winning wines of Dracaena Wines and get a 10% discount off your first order. Click the banner below and use code "Explore" at checkout.