"In victory, you deserve Champagne; in defeat, you need it." — Napoleon Bonaparte.
We may not be positive that Napoleon actually spoke these words, but we do know that these words speak wisdom.  No matter the situation, Champagne is always a great solution.  Champagne is all about location, location, location. The special sedimentary rock is comprised of 75% limestone, which is composed of chalk, marl and limestone. This provides for a porous, easy drainage environment.
Madame Pommery, took over the winery a mere six months after purchasing the estate. When her husband passed away, she did not step back, rather she moved the winery in a very positive forward direction. She is the inventor of the Brut style of Champagne and in 1868, Madame Pommery launched what would be the largest construction project of the century in Reims, the transformation of chalk quarries into wine cellars.
Although there are seven permitted grape varieites allowed in Champagne, aproximately 99% of the wine is produced using the main three; Chardonnay, Pinot Noir and Meunier. Just in time for the holiday season, I am happy to share with you my latest television segment; Champagne!
Madam Pommery was a huge lover of art and every year there is a new art display within the cellars. These love of art is also demonstrated with the artful boxes the wines are displayed in. "drawings originate from Buddhism, inspired by the universe and conducive to meditation. These illustrations in quest of absolute perfection and destined to disappear, since they are mostly made of sand, are based on the themes of the making of a Pommery champagne cuvée."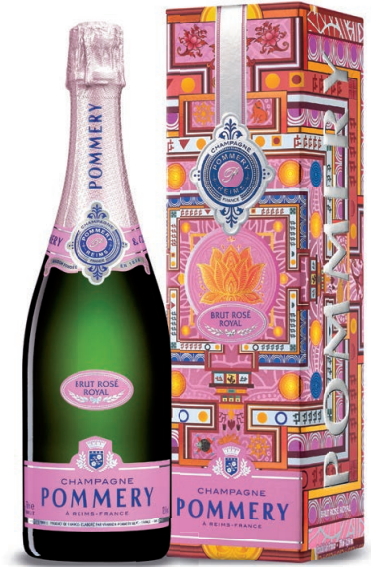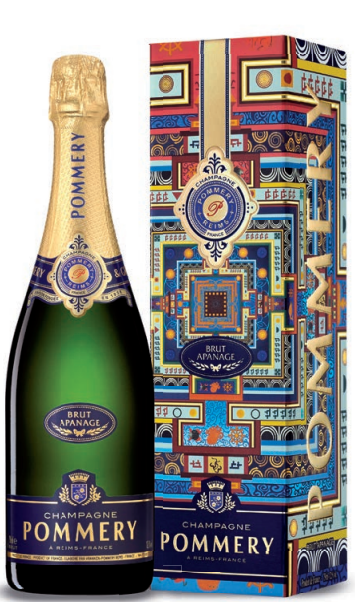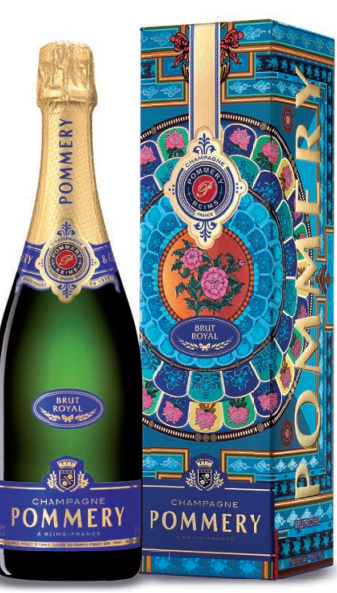 Wines tasted:
Champagne Pommery Brut Rosé
Champagne Pommery Blanc de Blanc
Wine sabered:
Champagne Pommery Brut Royal
Find out more about Champagne Pommery on their website
~Slàinte!
Please support our sponsor:
Dracaena Wines has received consistent 90+ ratings and multiple Double Gold medals. Click image to order yours today and let Dracaena Wines Turn Your Moments into Great Memories!