Ratatouille
Prep Time: 1 hour
Cook Time: 45 minutes
Ingredients:
6 oz can of tomato paste
1 small onion, chopped
2 tsp minced garlic
3 Tbs olive oil (separated)
3/4 cup water
1/8 pound sliced provolone
1 small zucchini, sliced thin
1 yellow squash, sliced thin
2 plum tomatoes, sliced thin
1 small red bell pepper, sliced
1 small yellow pepper, sliced
1 small green pepper, sliced
1 tsp thyme
salt and pepper to taste
1 box 5 minute couscous (I used roasted garlic and olive oil)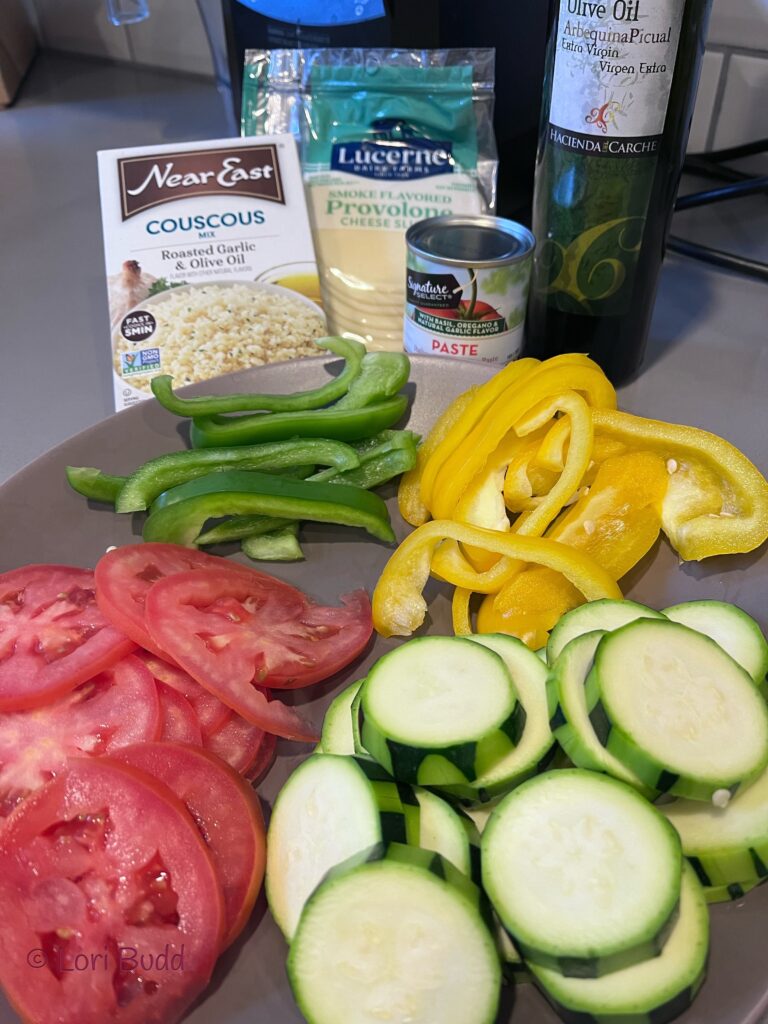 Directions:
1- Preheat oven to 375o F.
2- Spread tomato paste onto the bottom of a 13 inch pie dish. Sprinkle with the chopped onion, garlic, 1 Tbs olive oil and salt and pepper. Pour water and stir until well mixed.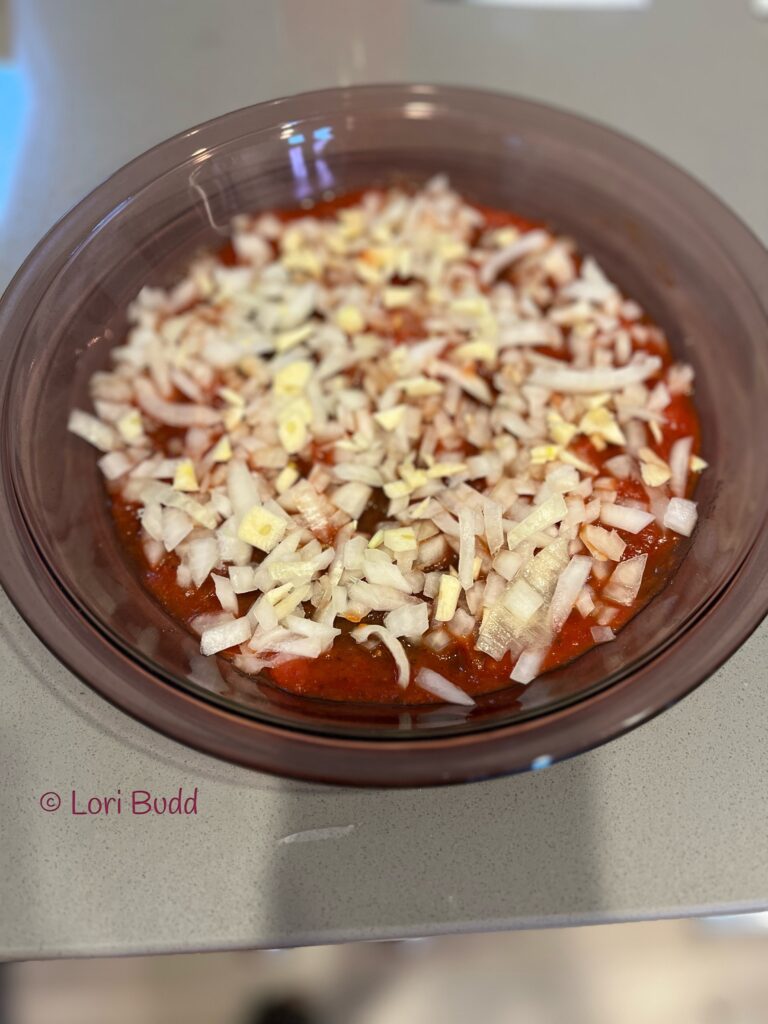 3- Arrange the vegetables by alternating tomato, zucchini, yellow squash, red pepper, orange pepper, green pepper and provolone. Start at the edge of the dish and work concentrically towards the center. Be sure to overlap the slices, but leave enough to see the colors.
4- Drizzle with the remaining olive oil, thyme and salt and pepper to taste.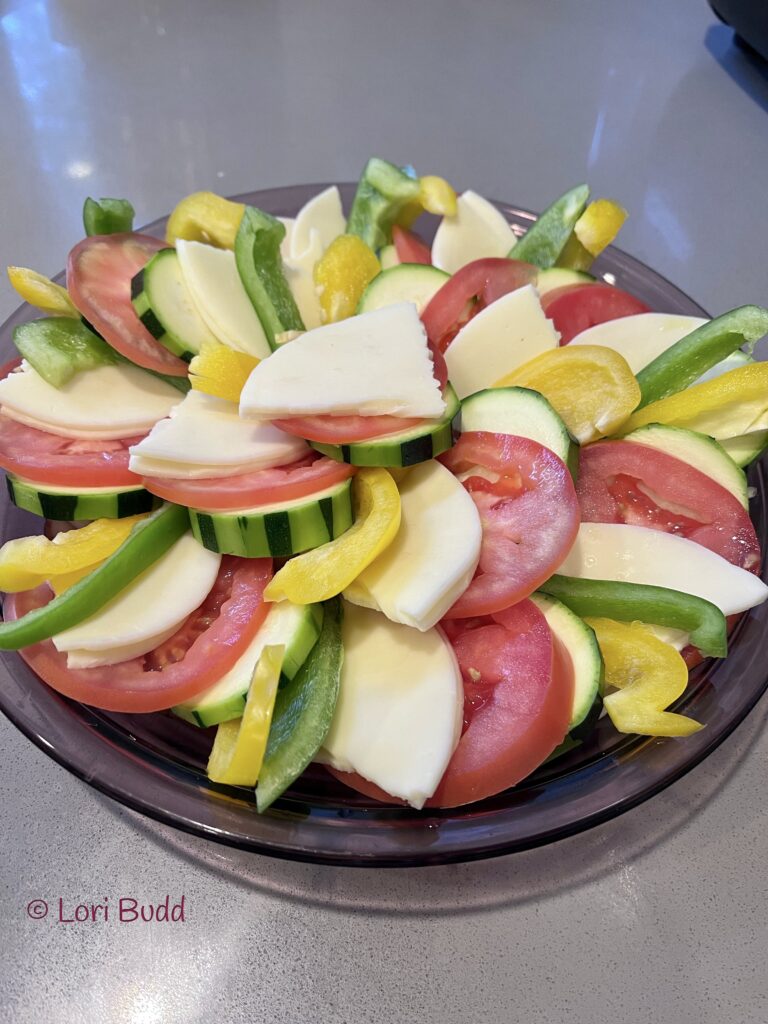 5- Cut a piece of parchment paper to cover the vegetables and bake for 45 minutes or until the vegetables are roasted and tender.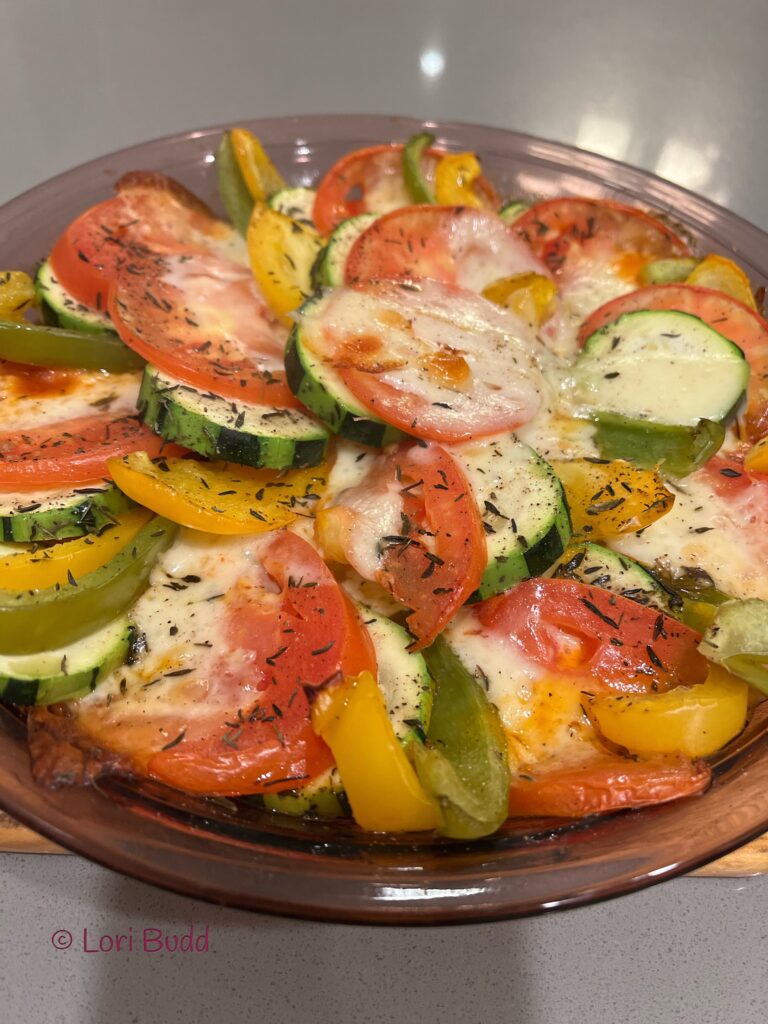 6- Cook couscous according to directions. Serve Ratatouille over couscous.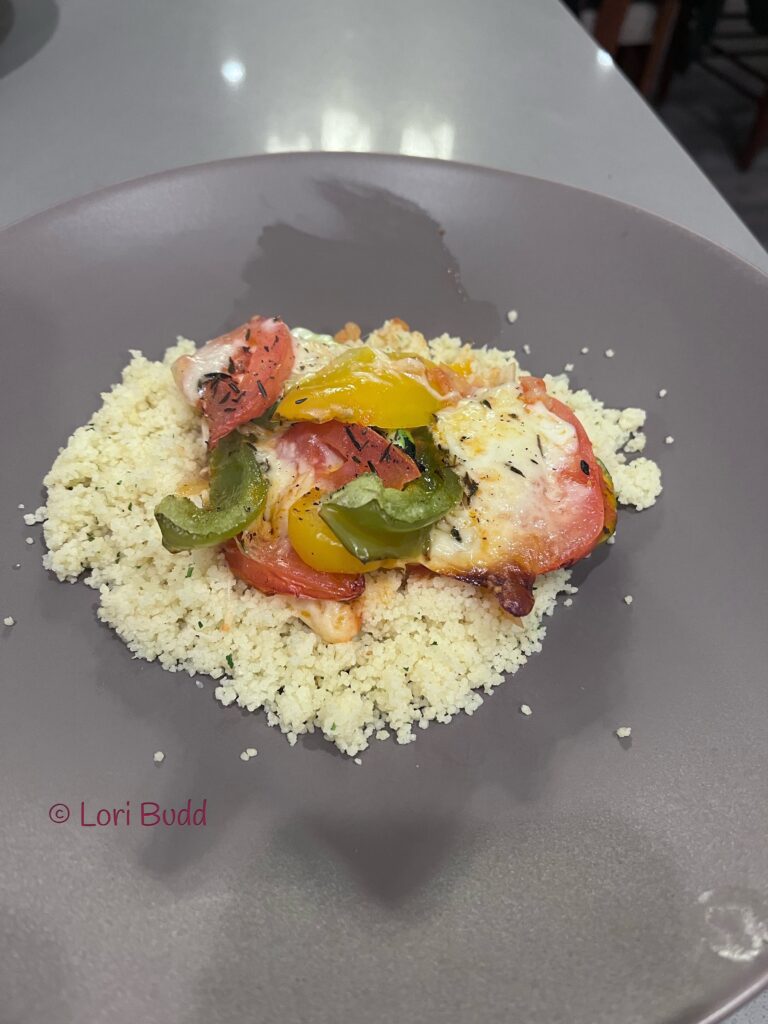 We paired this dish with a 2015 Paracombe Cabernet Franc. This is a very special bottle to me. It represents how amazing the wine community is.  I saw that Cathie Schafer posted about this Cabernet Franc on Instagram. I commented how I had never had an Australian Cab Franc and she replied asking for my address because she wanted me to experience this wine.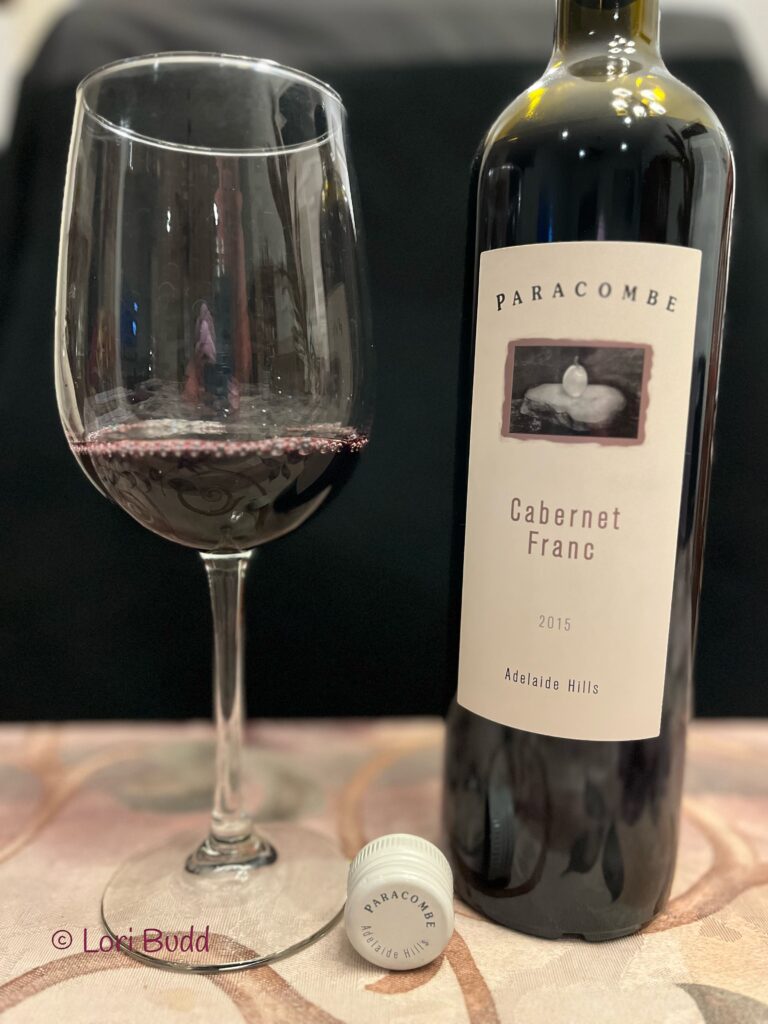 Paracombe Wines has an incredible history. In 1983, the region experienced the Ash Wednesday bushfires. It was then that the founders Paul and Kathy Drogemuller took a burnt out dairy farm on a high plateau at Paracombe in the Adelaide Hills. With no background in winemaking Paul and Kathy planted vines and made a homemade basket press.
A short nine years later, Paracombe Wines was launched with a label that represents their location. Designed by Gavin Klose, "the single grape portrays the highest level of quality and care put into the vineyard looking after each and every grape." Today, it is still a family run business, with Paul and Kathy's children involved in the day to day activities of the winery.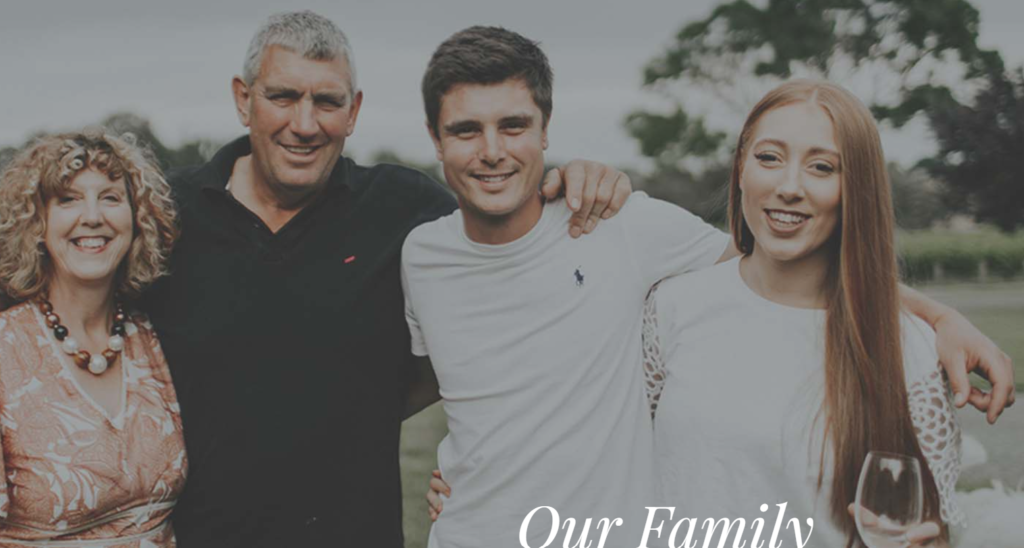 Since words can not thank you enough Cathie, I wanted to prepare a special meal when we tasted the wine. Ratatouille is one of my all time favorites, but for some reason, I don't make it very often. I knew that this was the dish I would prepare for this memorable wine.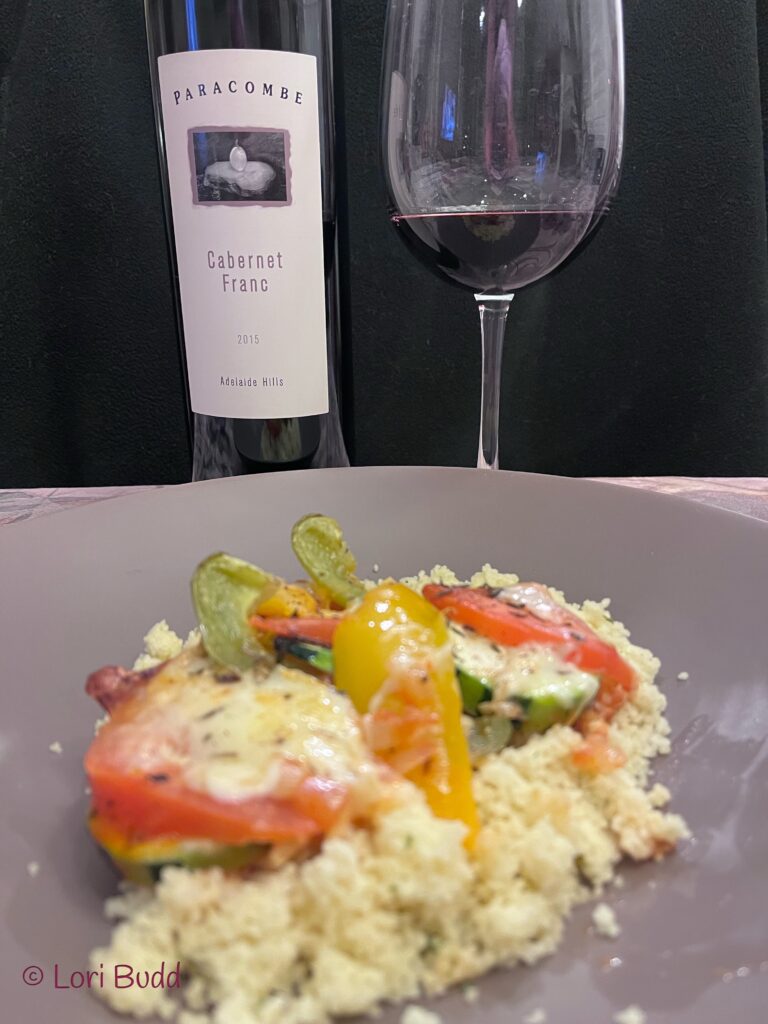 ~Slàinte!
I invite you to follow me on Instagram, Twitter, Facebook  and Youtube for all things wine. I'll never tell you what to drink, but I'll always share what's in my glass.
Please support our sponsor:
Dracaena Wines has received consistent 90+ ratings and multiple Double Gold medals. Click image to order yours today and let Dracaena Wines Turn Your Moments into Great Memories!