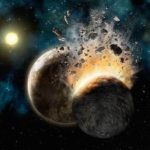 Have you ever had two sets of friends that eventually met and now are one big group of friends? Well, that is how I feel about this month's #WinePW.  Earlier in the year, David Crowley, the creator off Wine Pairing Weekend, posted a list of future topics. When I saw that May's was "Wines that start with the letter M," it was like two of my worlds were colliding. #WinePW meet #WinephabetStreet. I think they will get along just fine! 
What is #WinePW?
#WinePW is a monthly get together of a group of social media friends who enjoy wine and food pairing. It was started in June of 2014 by David Crowley of cookingchat.com. The live chat happens at 11 a.m. EDT on the second Saturday of each month. The Wine Pairing Weekend theme changes each month to focus the pairings. Anyone interested in wine pairing is welcome to join the chat, just follow along using the hashtag. 
In My Glass
Bodegas Botani Moscatel Seco, Sierras de Malaga, Spain (SRP: $16)
The winery is owned by the Jorge Ordóñez group.  Jorge Ordóñez' mission in life is to preserve Spain's winegrowing history.  His goal is to be the main spokesperson for the indigenous grape varieties that have been growing in Spain for centuries. 
He has been facing an uphill battle though as his belief is that Spain should be promoting the ancient vineyards, yet many vineyards are being ripped up and replanted to higher yielding clones and international varieties. Jorge Ordóñez Selections only represents producers that embrace his philosophy. 
The wine is from the D.O. Málaga and D.O. Sierras de Málaga located in Vélez-Málaga, Axarquía, Málaga. It is 100% Muscat of Alexandria, which is one of the oldest clones of the Muscat family and is actually genetically unmodified. The grape has been traced back to the Phoenicians, who carried the vines from Egypt to Málaga 3,000 years ago. These actual vines were planted between 1915 and 1946 on some of the most extreme (70 degree incline) slopes in Málaga.  All fruit is hand harvested with no assistance from terraces, ladders, or mechanization. The vines are dry farmed with soils of decomposed slate and white quartz.
On My Plate
I was not really sure what to expect from the wine. From previous experience with Moscato, I knew it came in three different expressions. Dry, off-dry and sweet.  The wine store employee is fully aware that I do not like sweet wines and when she suggested this wine, I asked again about the sweetness and she assured me this wine was would only have a tinge of sweetness.
So when it came to deciding on a meal, I figured I needed something with some acidity, but I didn't want heat, since I was trusted her on the residual sugar.  The weather finally, at least for two days, decided it was Spring, so I wanted something light. I searched the web, not really sure what I was looking for other than I knew I wanted tomatoes.  Not sure how I came across it, but I found a recipe for Creamy Vegan Garlic Pasta with Roasted Tomatoes, and it sounded so good, I decided I didn't need to look further. 
I followed the recipe with two exceptions. First, I added some wilted spinach, which is super easy to make. Just heat some oil in a pan, add some garlic, then the baby spinach. Using tongs, I tossed the spinach until it was wilted completely.  If you have never made wilted spinach before, be aware that it shrinks A LOT!!! Plan on making triple of what you would think. Secondly, I used a vidalia onion instead of shallots.
The Pairing
It was a fantastic pairing, if I do say so myself.  The acidity of the tomatoes cut through the slight sweetness in the wine and allowed the lower acidity of the wine to enhance the flavors. Sea salt on the tomatoes brought out the flavors within the dish and increased the white peach and grapefruit flavors in the wine.  
Although, the wine was perfectly fine on its own, and quite drinkable as a patio sipper on a warm summer day, I enjoyed it much more with the food. This will be a pairing that I will absolutely repeat and as for the meal, I have made the sauce twice since I made it for this post. It is good even without the tomatoes and spinach. 
Why Don't You Join Us?
Join my friends and me later today (May 12th, 2018) when we will connect on Twitter at 11am EST for a chat. You don't need to have a blog in order to join us, just follow the hashtag. Feel free to join in the conversation. If you can't be live with us at 11, still be sure to check out my friends posts by clicking on their links below. 
Jeff Burrows of FoodWineClick will be discussing "M" is for Marselan
Jill Barth of L'OCCASION explains Monterey Wines For Summertime
Camilla Mann of Culinary Adventures with Camilla enjoyed M is for Mourvèdre with Maple-Glazed Duck Legs
Cindy of Grape Experiences enjoyed an evening Wine and Dine: La Mora Favorites with Margherita Flatbread
Lauren of The Swirling Dervish is chatting about Dry Muscat from Málaga and Pork Paella (Wine#PW)
David of Cooking Chat enjoyed Asiago Lemon Spaghetti with Malagousia Wine from Greece #WinePW
Wendy of A Day in the Life on the Farm celebrated In the Merry Merry Month of May I Met Magistrate Merlot #WinePW
Gwendolyn of Wine Predator decided M is for Manchego Mac N Cheese and Malbec: 8 Wines, 4 Countries, 3 Continents #WinePW
Nicole on Somm's Table is Cooking to the Wine: Recanati Marawi with Black Cod and Papaya-Cucumber Salad, Part 1
Lisa, The Wine Chef paired Roast Chicken With Moorooduc Estate Pinot Noir From The Mornington Peninsula – The Best Australian Wine Region You've Never Heard Of #WinePW
and Dracaena Wines (that's me) will be #WinePW Meets #Winephabet Street; M is for Moscatel
Join us next month on June 9th . The topic will be  Australian Wines for Summer Grilling and Gwendolyn (@ArtPredator) of winepredator.com is hosting again!!! 
~Sláinte!