The Art of Starting a Winery
Dracaena Wines has been producing award-winning wines since the inaugural 2013 vintage.  We have poured our hearts and souls into each and every bottle.  We are a small producer; one that relies on our customer's spreading the word about our wines. As with any business, you need to have a game plan. A vision of what you need to do to allow your business to be successful and expand.  With the 2017 vintage we introduced a second wine to our portfolio, a Rosé of Syrah and now, in October, we will, again, be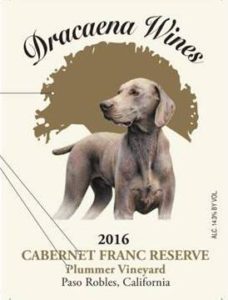 adding another; a vineyard designated reserve wine.
I am elated to share the news that in September, we will be offering our Chalk Club members first dibs on our 2016 Plummer Vineyard Reserve Cabernet Franc. DracaenaWines believes that quality wine begins in the vineyard. Joe Plummer's vigilant attention to the vines paired with the vineyard's soil, sun exposure and microclimate is optimal for Cabernet Franc. We collaborated with Joe to choose a specific Cabernet Franc clone, creating an exceptional wine that showcases its finest qualities. 
The Science of the Blend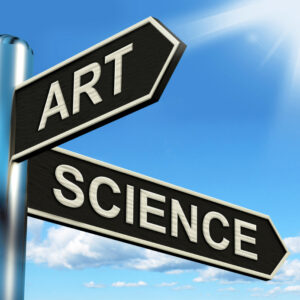 There is no secret that winemaking is a blend of art and science.  Science in the vineyard. We pay attention to the sunlight, the soil composition and the water amounts. We select specific rootstock and clones that produce the highest quality fruit for the region it is being grown in. We choose different trellis systems and pick the fruit according to sugar levels. But there is also science in the winery.
Many times, blending is thought of as just combining two or more varieties in one bottle. For example our 2013 Cabernet Franc was 85% Cabernet Franc and 15% Petite Sirah. The concept of blending stems from the knowledge that the whole is often more than the sum of the parts. Other times, as with our 2015 Cabernet Franc, the fruit was so incredible, there was nothing we wanted to blend with it. It was a winner on its own. 
Each barrel imparts different aspects to the wine contained within it. We could very easily just "dump" all the wine together, but since the idea of blending is to take the best from each of the parts and improve the end result, it doesn't make sense to do this. Instead, we sample the wine from each barrel determining what each provides; combining them to deliver the best elements to create the most exceptional wine that we can. Two plus two does not always equal four when you are blending wine. One barrel, may show more red fruit while another has stronger dark fruit aromatics. New French oak provides different flavors and textures versus neutral French oak.  
We spent the Memorial Day weekend, working behind the scenes to make this announcement possible.  Armed with our palates, samples from all our individual barrels, a few graduated cylinders, wine glasses, a computer and a calculator; we dove into the science of blending our wine to create our future Reserve wine. Stay tuned for the official release date. In the meantime, you can still get your hands on our double gold winning 2015 Cabernet Franc and our limited release Rose' of Syrah on by clicking here.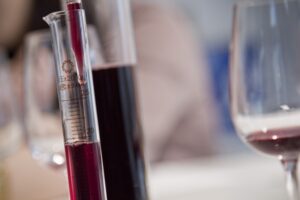 ~Sláinte!