They say a father is the anchor on which a child will stand. There is no statement more true to Joseph Carr. After creating his own wine brand in 2004, he created a second brand, Josh Cellars, in honor of his father. This tribute which began as a single label has skyrocketed to 10 varietals, prosecco and a premium Reserve collection of wines and in 2021 being named American Winery of the Year by Wine Enthusiast magazine.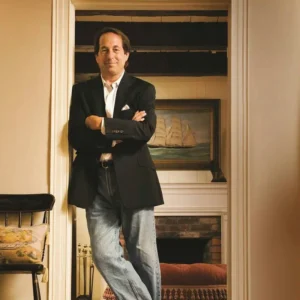 Joseph Carr grew up in Upstate New York and like so many others in the wine world, fell in love with wine while working at a local restaurant. After working the floor as a sommelier, Joseph changed gears and went into the manufacturing sector. In 1995, he took a job with Foster Brewing Group. One year later he was pitching the release of Greg Norman's wine. This release made him very popular within the company and at age 39, he was named President of their wine division. Although his career was doing exceptional, Joseph realized that there was a price. He was losing precious time with his family and even the ability to just relax and enjoy wine. In 2001, he decided to pursue his true passion and create his own wine label.
In just five years, Carr went from bottling 1,200 cases to over 5,000. He business plan of selling lower priced wines mostly to restaurants of proving to be successful. Unfortunately, sometimes success can cause roadblocks, especially when you are relying on Mother Nature.  After picking up some rather impressive contracts, a low yield season made it hard to honor them. But as the saying goes, where there is a will, there is a way.  Joseph has a strong will and sometimes the stars are all aligned perfectly.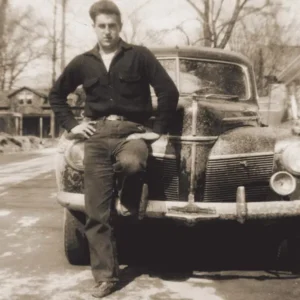 After being introduced to Tom Larson, a well known winemaker, plans were under way for a new brand. A brand that would made exceptional wines from less pricey wine regions would allow him to sell the wine at a lower price. This label, Josh Cellars, was dedicated to Joseph's father. It was meant to be a one time bottling to help get Carr over the 2007 stumbling block. Together, Larson and Carr made made 1,200 cases of Cabernet Sauvignon. Josh Cellars was an instant hit and by 2015, production ramped up to one million cases. Portions of the proceeds are donated to various military, veteran, and firefighter groups in remembrance of his father who served in the military and was a volunteer firefighter.
Carr's has recently introduced Josh Reserve, a line of luxury wines from premium vineyards in California's North Coast and Paso Robles regions. He explains that "Making well-balanced wine takes hard work, but my dad wouldn't have had it any other way." These wines provide the consumer with luxury wines at a non-luxury price.
2019 Josh Cellars Cabernet Sauvignon SRP $16.99
A blend of Cabernet Sauvignon, Merlot and Petit Verdot sourced from vineyards in Mendocino, Lake, Napa, and Sonoma counties. The wine pours deep garnet in the glass. On the nose prominent aromas of dark fruit, tobacco and toasted oak. On the palate the wine is dry, with medium acidity, medium tannins and alcohol. Medium bodied with medium flavors of blackberry, plum, cherry, tobacco and baking spice. Long finish. Recommended pairings include well-seasoned meats like beef, pork, or lamb, and indulgent chocolate desserts.
2019 Josh Cellars Reserve North Coast Cabernet Sauvignon SRP $21.99
Fruit for this wine is sourced from vineyards throughout the North Coast AVA, including Sonoma and Lake counties and is ranked among top 4% of all wines in the world on Vivino. The 100% Cabernet Sauvignon pours deep purple in color. On the nose medium aromas of dark fruits and leather. On the palate the wine is dry, medium acidity, high tannins, medium alcohol. It is full bodied with medium flavors of leather, black fruit, spice and oak. Long finish. Josh Cellars recommends pairing with braised short ribs, sautéed portobello mushrooms, well-seasoned steak, or hard cheeses such as aged cheddar or gouda.
2019 Josh Cellars Reserve Paso Robles Cabernet Sauvignon SRP $21.99
Fruit for this wine is sourced throughout the central coast including San Luis Obispo and Paso Robles. 100% Cabernet Sauvignon. In the glass deep garnet. On the nose prominent aromas of black cherry, spice and coffee. On the palate, the wine is dry, high acidity, high tannin, medium alcohol. Prominent flavors of earth, dark fruit, chocolate and oak. Long finish. Recommended pairings include charcuterie board, lamb chops, or a chocolate mousse with berry coulis.
2019 Josh Cellars Reserve Bourbon Barrel Aged Cabernet Sauvignon SRP $21.99
The concept of aging in bourbon barrels has been around for awhile, but not exactly common place. So this one was exceptionally intriguing to me. The wine is a separate holding of their Cabernet Sauvignon that is then aged for two months in bourbon barrels. In the glass it is a medium garnet. On the nose, prominent aromas of ripe cherry, hazelnut and blackberry.  On the palate the wine is dry, medium acidity, medium tannin, medium alcohol. Medium flavors of black fruit, toasted nut, coffee, vanilla and cedar. Medium finish. Recommended pairings include coffee-rubbed steak, smoked vegetables, or your favorite burger.
Disclosure: These wines were provided as media samples. No other compensation was involved. All opinions are mine.
~Slàinte!
We've stacked the odds so that you can get our award winning wines without breaking the bank. Click the image to find out all of the benefits of joining the CHALK CLUB including discounted shipping and up to 35% off all purchases. .