No one needs to be reminded how difficult these past few months have been. As of June 1, 2020, there has been more than six million confirmed cases in 188 countries and more than 370,000 people have lost their lives. (Source: Johns Hopkins University, national public health agencies) The numbers are astonishing, but they don't project the whole picture. Beyond the loss of lives, there is the financial impact that has affected markets all over the world.  The exact global economic impacts have not been determined yet, and it will take years to understand the severity of its wake.
The wine world has been greatly affected by the pandemic. A survey conducted by Wine Business showed that "since the start of the Covid-19 crisis, the average winery canceled more than five special events, and rather than welcoming an average of 1,482 visitors during March 15 to April 15, wineries saw an average of 124 visitors." Additionally, sales from within the tasting room dropped 74.5% but DTC has increased by 8%.
That 8% is what some articles have been boasting. So many have mentioned that quarantine has resulted in wine sales being better than ever. This is the thing about statistics. If you know what you are doing… or don't understand them completely, you can be led to believe something that really isn't the truth. Look at the numbers above, that were reported by the wineries in 45 different states. The overall numbers are pitiable, but if you only look at the last stat, it looks sublime. 
What about the wineries that don't have the "name" to be in the Costcos of the world or on the shelves of your local grocery store? What about the wineries that rely on tasting events to find new customers and those who still need to pay rent on their tasting rooms even though their sales have dropped by 74.5%? And what about those wine regions that rely on En Primeur?
The purpose of En Primeur is to allow international buyers and writers to have the

ability to taste barrel samples of the current vintage. The 2019 Bordeaux vintage was suppose to be previewed March 30 through April 2, 2020 and I was suppose to be there as a guest of the Union des Grands Crus (UGCB). However, about two weeks prior, I received the email I knew was coming. Due to extraordinary circumstances the UGCB decided to cancel en primeru week. The email continued to state that its teams were 'working on solutions that will allow us to taste the 2019 vintage a later date'.  The burdensome decision was made in the wake of the Prowein trade show in Germany and the annual Burgundy tasting week, Grands Jours de Bourgogne being cancelled in the weeks prior.
Both producers and consumers gain benefits from purchasing En Primeur. Obviously, for the producers, pre-selling the wine is ideal allowing them to obtain cash flow for future vintages early in the production scheme. For the consumer; it also comes down to the money.  Purchasing wine prior to official release saves them a lot of money. During the week, the wines are tasted by top wine critics (and some of us lower tier writers) and the vintage is given a score. This score correlates to dollars. 
After tasting 400 wines in the last six days, I can confirm that 2016 is an exceptional vintage equal to the exquisite 2015. In some regions like St. Estephe and the Northern Medoc, the wines are even better. These young wines already show beautiful fruit, bright acidity and linear tannins. They offer much of the same potential quality as 2015 but in a different profile—energy is the word that comes to mind—with slightly lower alcohols and stronger acidities. ~James Suckling

I plan to buy some 2013 Bordeaux as soon as the wines come on the market – whites. I doubt I will buy many 2013 reds.. ~James Suckling
Predictions from the barrel determine the release price. A vintage like 2016, was released at a higher price than 2013. With the 2013 vintage being described as "one of the most challenging in Bordeaux for 30 years," as well as the small volume, consumers were leery of overpaying. 
Last week, I was privileged to received an email from Philippe Sereys de Rothschild, Chairman & CEO and Philippe Dhalluin, managing director of Baron Philippe de Rothschild (chateau-mouton-rothschild.com | chateau-clerc-milon.com | chateau-darmailhac.com) presenting their 2019 vintage and I would like to share that with you.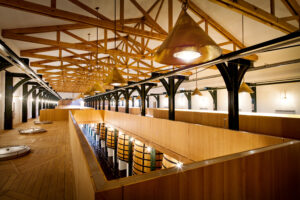 Watch Philippe Sereys de Rothschild and Philippe Dhalluin discuss their notes on the vintage.
2019 Château Mouton Rothschild
~The wine is an intense garnet red with a purplish hue.
~Fresh, highly expressive and precise on the nose, it reveals blackberry, black cherry and liquorice aromas with a slightly mineral cast.
~It is smooth and opulent on the palate, with an attractive sweetness, enfolding superbly patrician, rounded and powerful tannins.
~Beautifully rich overall, it culminates in a stylish, succulent and very harmonious finish. 
VARIETAL MIX
90% Cabernet Sauvignon
9% Merlot
1% Petit Verdot
2019 Le Petit Mouton

De Mouton Rothschild
~The wine is an intense, crimson-hued red.
~The complex nose reveals black fruit, blackcurrant, chocolate and roasted coffee bean aromas.
~Fresh on the palate, its red fruit and toast flavours are underpinned by crisp yet silky tannins with a touch of liquorice, leading into an attractively long finish. 
VARIETAL MIX
68% Cabernet Sauvignon
32% Merlot
2019

Aile d'Argento
~The wine is a lovely iridescent yellow with green highlights.
~The rich nose reveals aromas of tropical fruit, white peach and acacia blossom.
~Full, well-structured and fresh on the palate, it has a mineral brightness and a long finish on notes of apricot and flint.
~A highly elegant vintage. 
VARIETAL MIX
61% Sauvignon
38% Semillon
1% Muscadelle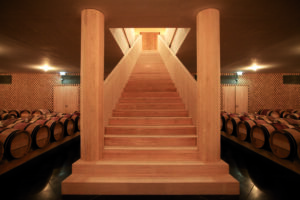 Watch Jean-Emmanuel Danjou and Philippe Dhalluin discuss their notes on the Chãteau Clerc Milon vintage.
2019 Château Clerc Milon
~The wine is a crimson-hued garnet red.
~Elegant and refined, the nose exudes floral aromas, going on with airing to develop notes of blackcurrant and liquorice root.
~The full and smooth attack reveals an alluring and complex array of flavours in which ripe fruit is magnificently set off by notes of toasted cereals and violet.
~The mid-palate is underpinned by high-quality, close-knit and creamy tannins, leading into a saline and slightly minty finish which lingers on hints of chocolate.

VARIETAL MIX 
72% Cabernet Sauvignon
22% Merlot
4% Cabernet Franc
2% Petit Verdot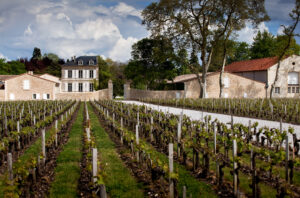 Watch Philippe Sereys de Rothschild and Philippe Dhalluin discuss their notes on the Château d'Armailhac vintage. 
2019 Château d'Armailhac
~The wine is a deep, garnet-hued red.
~The nose exudes intense black fruit aromas enhanced by notes of vanilla, pepper and mild spice.
~From a structured and sappy attack, the mid-palate reveals a creamy, satin-smooth body on black fruit and chocolate flavours. Perfectly integrated, smooth and well-rounded tannins linger on a pleasant touch of fruit.
~Floral and liquorice notes usher in a long and elegant finish.

VARIETAL MIX 
62% Cabernet Sauvignon
27% Merlot
9% Cabernet Franc
2% Petit Verdot
The growing season itself, lends to the belief that this will be another great year for Bordeaux. It saw on average 25% less rain than the average. The vines were treated to a mild winter with average amounts of rainfall, before a drying trend in the early Spring. Budbreak and flowering remained on par from previous vintages. Although there was localized small pockets of Spring frost, thankfully there were no major natural disasters like the horrific frost of 2017 or the mildew in 2018. 
The vineyards did see some uneven fruit set thanks to a temperature drop in early June, but once again it did not effect the entire region. Late June and July did see some heat waves that stressed the vines. However for the most part, summer brought ideal weather conditions to allow the fruit to hang on the vines and ripen. On July 26th, there was heavy rainfall which helped to revive the vines, while relatively consistent light rain the following months prior to harvest allowed the vines to flourish.
The 2019 vintage is considered to be a hot one, which will lead to rich fruits, concentration, high alcohols, plenty of tannins. According to Decanter, the Bordeaux Institute of Wine and Vine Science (ISVV) has given 2019 a 3.5 to four-star rating – out of five – in its annual report. For your reference, 2013 received less than one star, while the 2016 received 4.5 to five stars.
It might seem surreal to think about selling 2019 Bordeaux now as futures, against the grim backdrop of COVID-19 and the damaged global economy, particularly in the United States and Europe. But the wines I have tasted so far from 2019 seem good to excellent and comparable in quality to 2018, 2016 and 2015 – all excellent vintages. ~James Suckling
Without the opportunity for most to taste the vintage at en primeur, how will the pre-release price be determined? That is the million dollar question! Many believe that there must be a large drop in price to entice buyers. Although we are seeing some prices already and they are lower than the 2018 vintage. For example,  Château Pontet-Canet released its 2019 futures at €58 per bottle, ex-négociant, down 31 percent on the 2018 opening price of €84. (source: Wine Spectator) Is this going to be the trend or is it an outlier? Only time will tell, but I for one will be keeping an eye out for more release prices, it may be the perfect time to add some gems to your cellar.
~Sláinte! 
Please follow me on Instagram, Twitter, and Facebook. You can also find me on YouTube and if you are interested in wine pairings, follow my other blog, Wine Pairing with Dracaena Wines. And don't forget about my FREE wine education series, Winephabet Street.
Please Visit our Sponsor by clicking on the banner below: