I know it may be a bit narrow-minded of me, but when I hear Portugal, I think of Port. I never really put much thought into wine varietals itself coming from Portugal.  I realize that it is a bit naive of me to think that way, but I'm being honest with you.  This is exactly why I decided to join this fantastic group of people who get together once a month to discuss wine and food pairings.  
This month is being hosted by Confessions of a Culinary Diva's  Christy Majors.  She decided that this month we should explore the world of Portugal wine.  I have to admit it was quite a learning experience.  If you would like to learn a bit more about Portugal, its wine and how to pair it with food, along with some amazing recipes to go along with your new-found knowledge, follow us on Twitter this Saturday (August 8, 2015) with the hashtag #WinePW. The tweet chat happens the second Saturday of each month at 11am EST.  
The wine we chose was a 2010 Casa de Santar Dão.  Dão is one of the oldest wine regions of Portugal.  The region became a Denominação de Origem Controlada (DOC) appellation in 1990 and is the region where Touriga Nacional originated. This is the grape that is the primary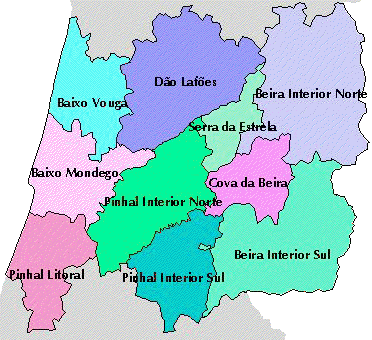 constituent in Port wine.  In order for a wine to fall under DOC regulations, 20% of the production must be from Touriga Nacional.  Reserve wine may contain the title Dão nobre along with a prestigious reserve designation of Garrafeira where the wine must be 0.5% higher in alcohol than the 11.5% DOC minimum plus remain in oak for a minimum of 2 years.  Dão's climate is regulated by the surrounding three mountains that protect it from the Atlantic Ocean's influence. During the winter months, Dão sees a lot of rainfall but the summer is very dry and warm. Between the long growing season,the altitude and the granitic soils of the region the grapes are able to maintain their high acidity.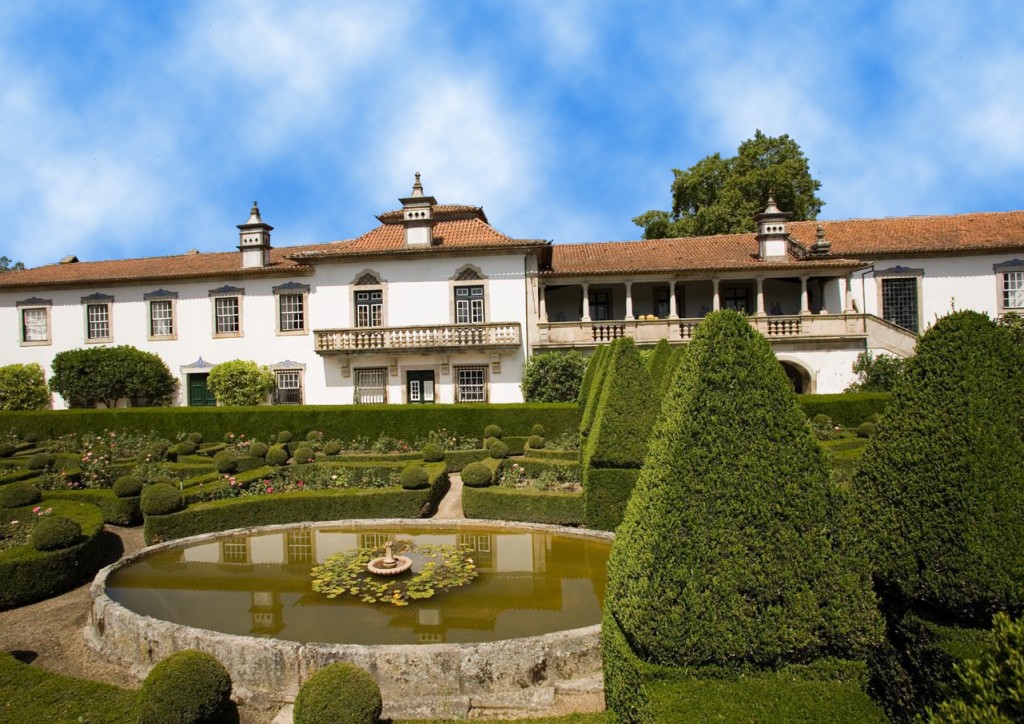 Our Dão wine consisted of Touriga Nacional, Alfrochiero, and Tinto Roriz. Tinto Roriz is actually the Portuguese name for Tempranillo.  Although it has an average rating of 86.5 on Cellartracker.com it has received some critical acclaim: 
From Wine Spectator: 
90 – "A refined and well-crafted red, with concentrated flavors of dried cherry, red raspberry and currant, supported by fleshy, medium-grained tannins.  Delivers a long finish of tar, spice and smoke.  Drink now through 2020."
From Wine & Spirits:
90 – "Dark and brooding at first, this develops into a cherry-rich red with floral scents.  A pretty  Dão and a superb value."
One of the most popular meats in Portugal is pork. Although we thought about making a pork dish, we had just had pulled pork a few days ago and I wasn't in the mood for a repeat.  Between the descriptors we read online about the wine and trying to keep some association with Portuguese traditional food, we chose to base our meal around tomatoes, peppers and rice. Mike grabbed some fresh a, tomatoes and peppers from the garden.  For the protein he used ground turkey and chili and added a smokiness by de-seeding and smoking the jalapeño.  It came together fantastically.  
The wine, on its own was sort of thin in middle.  The price point of $9.99 would make it a perfect mid-week wine, however we both felt it did not show its true colors on its own.  Once paired with the food though, the wine became much more in balance. The thinness of the middle disappeared thanks to the smokiness and complexity of the food.  The rice base and the acidity of the tomatoes really brought this wine into its own. The dried cherry and raspberry flavors really began to shine as the meal progressed. We spent the evening enjoying the our backyard watching Vegas chase deer, birds and squirrels from our property.  After each chase, he always comes back, sits by my side and gets his "good boy" rub of the head.  We are pretty sure he enjoys his yard as much as we do.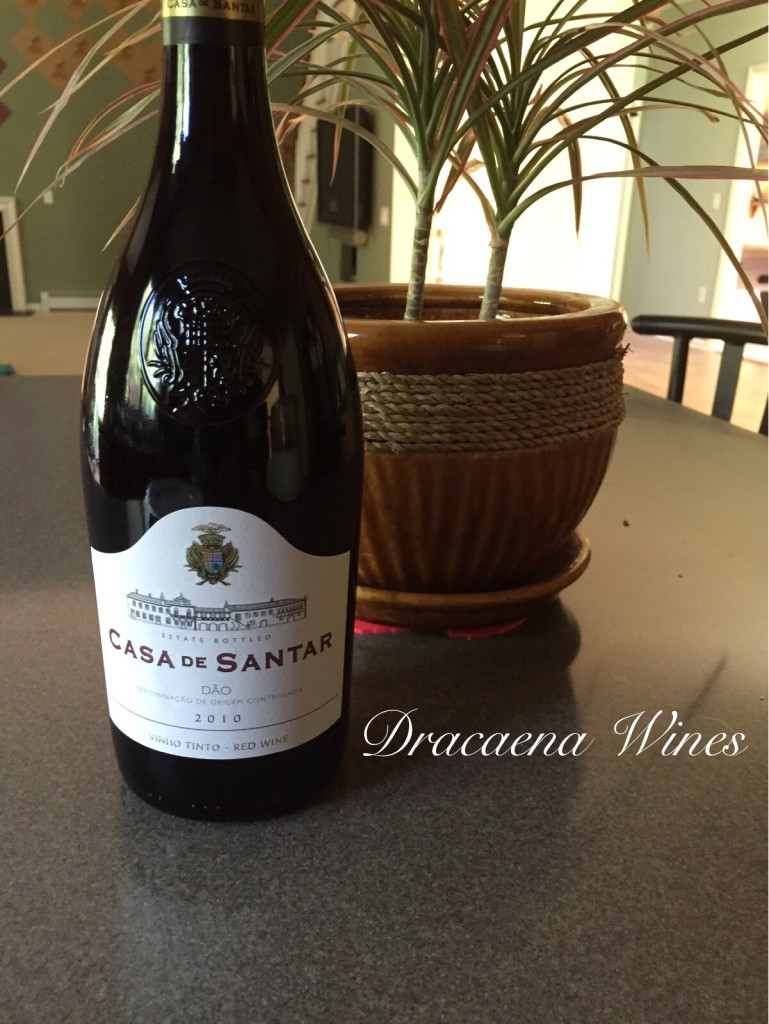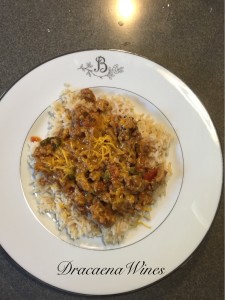 I hope you are able to join in our chat today at 11am EST.  If you are not, you can still take advantage of all the great food and wine pairings by checking out my friend's blog posts below. 
Camilla from Culinary Adventures with Camilla is sharing "Vinho Verde Caldeirada with Pluot Port Granita"
Christy from Confessions of a Culinary Diva pairs "Poco Do Lobo Arinto with Seabass"
Constance from Vinhos do Alentego is featuring "Alentejano Black Pork with Clams"
David from Cooking Chat shares "Grilled Pork with Portuguese Potatoes and Kale"
Jade of Tasting Pour is pairing "Vinho Verde with Caldeirada"
Jeff from food wine click shares "Perfect Pairing with Port"
Jennifer from Vino Travels  shares "Agro Batoreu Terre Silvestre Portugese Blend with Asian Pork"
Martin of Enofylz Wine Blog tempts us with "Taste of Portugal:Grilled Fish Setubal Style and 2008 Torre de Tavares Encruzado"
Michelle from Rockin Red Blog shares "Portuguese Wines: Just Say Yes"
Nancy from Pull That Cork pairs "Amêijoas na Cataplana with Soalheiro Alvarinho"
Sarah from Curious Cuisiniere  pairs "Piri Piri Chicken with Verdelho"
Wendy creator of A Day in the Life on a Farm shares "A Tawny Port from Portugal served with Grilled Figs topped with Goat Cheese"
~Sláinte!